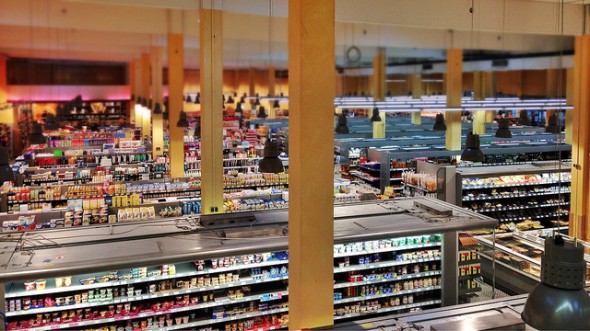 With food prices steadily increasing, finding ways to trim your grocery bill might be at the top of your shopping list. Clipping coupons, cruising the sales and buying generic brands can save you big but the real answer to your food budget woes might be on your cellphone. There are tons of apps out there that are designed to help money-conscious shoppers cut their grocery costs but they're not all created equally. We've put together a list of the best apps to help you save the next time you head to the supermarket.
Need help setting a budget? Use our budget calculator.
1. Favado
Favado is a relatively new app that's available for download through iTunes and the Google Play store. The app allows you to set up alerts for your favorite products so you'll be notified when they go on sale. You create a personalized shopping list and Favado tells you where to find coupons for the things you want to buy. According to the company's website, sales and coupons are selected from more than 65,000 national grocery and drugstore chains, saving users as much as 70% on purchases.
2. Shopper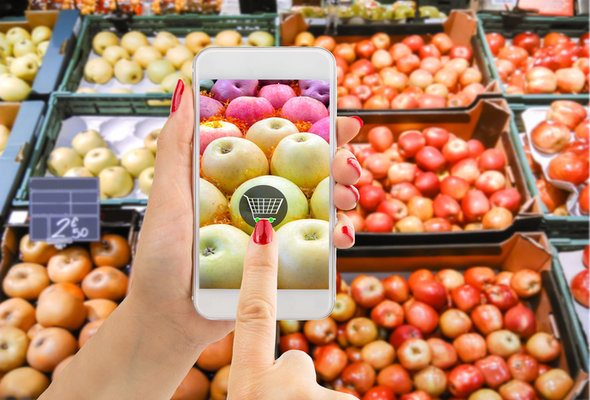 The Shopper app lets you keep up with weekly deals from your favorite retailers and collect coupons for your preferred brands. Users can create multiple shopping lists, search the site for recipes or share their favorite meal ideas with friends and family through Facebook. To create a new list, you type in the item's description or use the built-in barcode scanner to enter the information. The app features an extensive database of retailers and Shopper is currently available for iTunes, Android and Blackberry users.
3. SavingStar
SavingStar helps you stay on top of the latest grocery deals and offers plenty of printable and digital coupons to boost your savings. When you set up an account, you create a profile that you can link to your store loyalty cards. If you see a coupon you like, you simply claim it to have the deal added to your card. When the cashier scans your card at the store, the coupon is automatically applied. There's also a cashback option that lets you earn money back when you shop at certain stores and digital coupon codes that you can apply to online purchases.
4. Grocery IQ
Available for iTunes and Android, the Grocery IQ app allows you to build lists of your favorite grocery items and keep track of which products are sold by the stores you frequent. You can add to your list by inputting the item's name or scanning its barcode and according to the Grocery IQ website, there are millions of items in the app's database. Once you've created your list you can search for coupons that you can print out or send to your store loyalty card. Just keep in mind you'll need to sign up for a free Coupons.com account to link your store cards.
5. Food on the Table
One of the best ways to save on your grocery bill is to plan your meals based on what's on sale for the week. If you don't have time to sift through the different sale ads, the Food on the Table app does the work for you. All you do is enter in your family's food preferences and the app will give you five meal plans based on matching items that are on sale at your local grocery store. As long as you stick to the plan, you won't have to worry about wandering the aisles aimlessly or throwing unnecessary items into your cart.
6. Checkout 51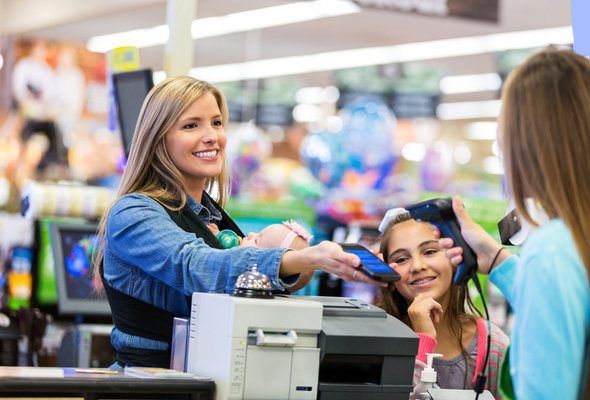 If you can't seem to get the hang of coupon clipping or you just don't have time, the Checkout 51 app may be right for you. Every Thursday, the app posts a new list of savings offers that are good until the following Wednesday. You go to the store, buy the items on the list and scan your receipt while the deals are still live. The app applies the virtual coupon to your account and once you accumulate $20, you'll get a check in the mail. Just make sure you include a photo of your entire receipt to get credit for your purchases.
Bottom Line
Spending hundreds of dollars at the grocery store each month doesn't make sense when there are so many tools out there to help you save. These are just a few of the many apps that are available to help budget-conscious shoppers cut their food costs.
Update: So many people reached out to us looking for tax and long-term financial planning help, we started our own matching service to help you find a financial advisor. A matching tool like SmartAsset's SmartAdvisor can help you find a person to work with to meet your needs. First you answer a series of questions about your situation and your goals. Then the program narrows down thousands of advisors to three fiduciaries who meet your needs. You can read their profiles to learn more about them, interview them on the phone or in person and choose who to work with in the future. This allows you to find a good fit while we do most of the hard work for you.
Photo Credit: flickr, ©iStock.com/Manuel-F-O, ©iStock.com/asiseeit