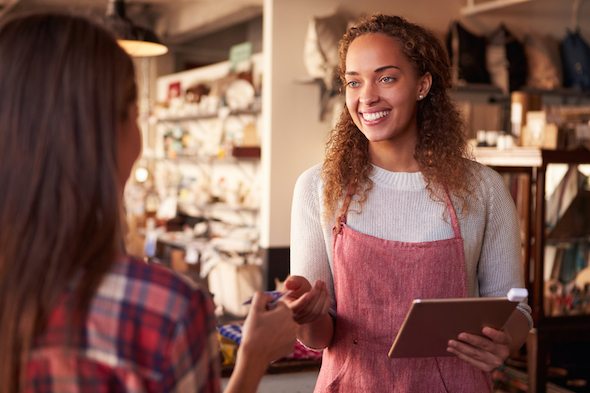 People around the country have discussed the pros and cons of America becoming a cash-free society. While the vast majority of businesses still take cash, we could soon see more and more companies spearheading a movement and requiring customers to use credit cards. Check out some of the reasons why business owners may or may not want to go cashless.
Check out our investment calculator.
Clients Might Spend More Money
Some people believe that consumers tend to spend more money when they pay with credit cards. A report that's often used to support this idea is a 2001 paper published by two MIT professors. They found that the MBA students in their study were okay with spending twice as much money on sports tickets when paying with credit cards instead of cash.
If business owners think that their customers will buy more of their products when forced to pay with credit cards, they may be more inclined to go cashless. Doing so could generate more revenue and possibly boost a company's bottom line.
Accepting Cash Is Risky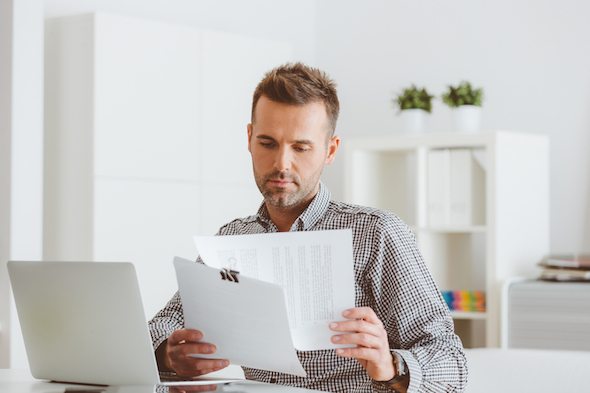 Allowing consumers to pay in cash can be a risky move for businesses. Companies that accept cash could easily lose that money if they're robbed. If your business doesn't have any cash to steal, you won't have to worry about losing a chunk of your profits to thieves.
Accepting cash can also be problematic because coins and dollar bills can easily be misplaced. What's more, cashiers who make mistakes during transactions can potentially cost their employers hundreds of dollars over time. Employees might be willing to go cashless if it means that they won't have to worry about making change or being accused of stealing money.
Check out our income tax calculator.
Going Cashless Can Save Time
When shoppers use credit cards, they don't have to count their money or wait for a cashier to hand them anything back. Using a credit card can be a much faster way to pay during transactions if customers only have to dip or swipe their cards.
Going cashless can even make businesses more efficient. Cashiers might be able to ring up their customers more quickly and employers won't have to worry about going back and forth to the bank.
Some People Only Pay in Cash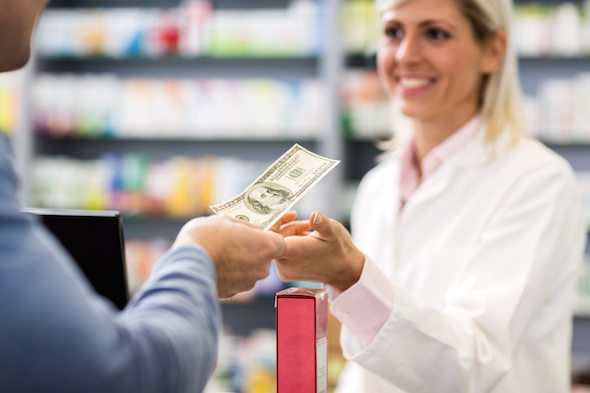 Some people, like many members of the millennial generation, don't own a single credit card. Some of them avoid credit, fearing that they'll rack up debt that'll take years to pay off. For these folks, using cash could be their only way to make purchases, particularly if they don't like carrying around debit cards.
Businesses could make a lot of money by requiring people to use credit cards when shopping at their stores and restaurants. But some business owners might be afraid of losing the customers who normally pay in cash.
Related Article: 7 Ways to Make Your Small Business Stand Out
Final Word
There will probably always be people who prefer to use cash over credit. So businesses that are thinking about going cashless might need to take these consumers into account.
Ultimately, any company that's thinking about requiring its customers to use credit cards will need to think about the kind of people they're trying to target. If a small percentage of your clientele uses cash, than forcing everyone to pay with cards might save you time and money. On the other hand, if you attract a lot of people who don't use credit cards, allowing them to continue using cash may be a good idea.
Photo credit: ©iStock.com/monkeybusinessimages, ©iStock.com/Izabela Habur, ©iStock.com/skynesher