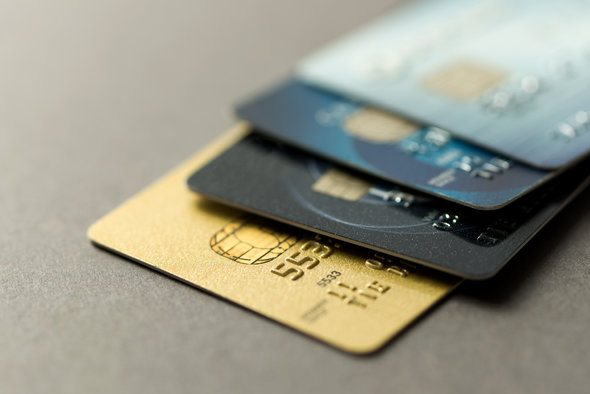 Are you thinking about applying for your first credit card? Or maybe you're trying to repair your credit history. Either way, you're likely to come across the term, "secured credit card." But what is a secured credit card and how does it differ from an unsecured card? Each type of card targets a different set of users and poses different risks and benefits. Read on as we explain the difference.
Check out the best secured credit cards.
Secured vs. Unsecured Credit Cards
One way to categorize credit cards is to look at them as secured vs. unsecured credit cards.
A secured credit card is backed by a cash deposit you make once you're approved for the card. This initial deposit acts as collateral for the account, meaning the issuer can use those funds if you're unable to pay the bill. This makes secured cards a good option for those with no credit or damaged credit. The deposit amount also typically determines the credit limit for the card. Most deposit minimums start at $200.
An unsecured credit card is not backed by a deposit. Without a security deposit, you have more freedom to spend on the card. Whether you spend responsibly, though, is up to you. If you miss payments, the issuer can come after you instead of using the deposit. This makes unsecured credit cards more suited for those with more credit card experience. The credit limit depends on factors such as your credit score and payment records. Unsecured cards usually have lower interest rates than secured cards.
How Does a Secured Credit Card Work?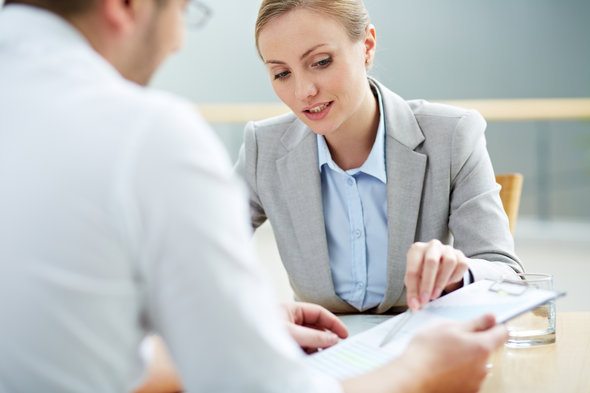 When applying for a secured credit card, make sure to bring the cash deposit amount with you. This will serve as the credit limit on the card as well as collateral. If you miss too many payments, the issuer will draw on the deposit to cover their losses. It reduces the risk of falling into debt with a credit card.
This additional security helps prevent you from defaulting on payments, making these cards a good option to build your credit. Your best bet might be by making small purchases every month. That way, you can more easily pay the bill on time and in full. This paves the way to better credit and better unsecured credit cards.
Secured credit cards typically have higher interest rates. Interest collects when there is a remaining balance on the card. Being a timely and responsible payer will prevent these extra costs from adding up.
A secured card is not the same as a prepaid card, though they may seem similar. Prepaid cards have a set amount of money loaded onto them. With every purchase made, the total value of the card decreases.
Luckily, if you are able to use your card responsibly, you can receive your security deposit back when you close the secured credit card. When the issuer doesn't have to cover unpaid bills with the deposit, you can get the entire amount back.
How Does an Unsecured Credit Card Work?
Because unsecured credit cards don't require a deposit, qualifying for one depends on your payment history, credit score and credit report. Usually you will need an average to excellent credit score to qualify for an unsecured credit card. Even if you can get an unsecured card with poor credit, you'll probably see higher rates and fees.
Similar to secured credit cards, you could also use an unsecured card to rebuild your credit. But with no deposit to fall back on, you run a higher risk of damaging your credit if you cannot make payments. Plus, carrying a balance on the card means you end up paying more than you want due to interest.
Unsecured credit cards tend to come with more extra benefits than secured credit cards. Since unsecured cardholders tend to be more reliable, the cards often come with lower fees, higher credit limits and more opportunities for rewards.
Secured vs. Unsecured Credit Cards: Which Credit Card Is Best for You?
Both secured and unsecured cards pose different benefits and risks. Determining which kind is best for you will depend on your personal finances and spending habits.
Both types of cards work towards building your credit if you're a responsible user. Both kinds will also often come with additional annual fees and varying interest rates. Exact amounts and rates will, of course, depend on the actual cards you look at and their issuers.
If you've had a credit card before and have good credit, then an unsecured card might be the better option. These cards offer more benefits at a lower fee, especially since most secured cards don't offer rewards. But keep in mind that you will have to spend and make payments responsibly. Otherwise, more is at stake since there is no security deposit to fall back on.
If you've never had a credit card or have low or damaged credit, then you may want to start with a secured credit card. Using secured credit cards wisely can help build your credit, with added security. Making small purchases every month can help you make payments on time and in full. Plus, the cash deposit provides something for you to fall back on. Additionally, the smaller credit limit can help you spend less, but also provides a solid fit for those who already aren't big spenders.
Because they are largely used to build credit in a more safe way, secured cards don't usually offer as many additional rewards and perks as unsecured cards. But when the time comes and your credit score is in good standing, you can switch over to a rewards-earning unsecured card.
Bottom Line
Before applying for a credit card, you'll want to figure out which card is right for you. It's useful to look into your personal finance history and current spending habits. That way, you can work towards getting the credit score you need for the credit card you want. When it comes to secured vs. unsecured credit cards, one may be better suited for you depending on your credit history and your financial goals.
Photo credit: ©iStock.com/Kenishirotie, ©iStock.com/mediaphotos, ©iStock.com/Zinkevych