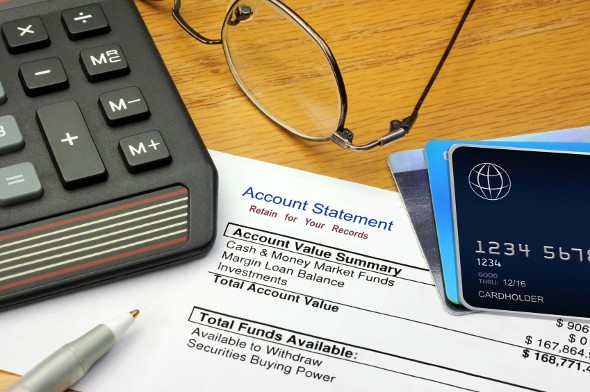 You've been swiping your card all month. You bought jeans one day, groceries the next and then a last-minute birthday gift for your grandma – among other things. You weren't tracking your spending and the time has come to face your statement. Maybe this is your first card and you don't know how to read the bill. Or maybe you're a seasoned cardholder who could use a refresher.
Find out now: Which credit card is best for me?
What You'll Find on a Credit Card Bill
Your credit card statement might look a little different than someone else's depending on the company that holds your account. Still, every bill contains the same basic information. Expect to see a variety of numbers and details including:
A list of transactions for the month associated with your card
Your credit card limit (the maximum amount you can spend with the card)
Your account number
A payment address
Phone numbers for contacting customer service
A fee amount
Your credit card balance
An overview of your monthly account activity (money in and money out)
Information about interest rates, late fees and other conditions
When you receive your bill, it's very important that you take the time to read it over to see whether it makes sense. If there are any mistakes – like purchases you didn't actually make or dates that don't match up – you'll want to try and get the issue cleared up.
Your first call should be to the business where the transaction was made. If they're not willing to correct the error, you can then contact your credit card account company directly and send them any documents necessary to prove that an error occurred. You don't want to let errors slide. Hackers often start with one small transaction to see how you'll react. If you let it slide, they might move on to bigger charges.
Errors on your statement can affect your credit score if they hurt your ability to pay the bill or if they push your credit utilization ratio too high. You wouldn't want a mistake to ruin your credit score and jeopardize your chances of buying a new house or getting a loan, right?
Related Article: How to Really Read Your Credit Report
Your Credit Card Balance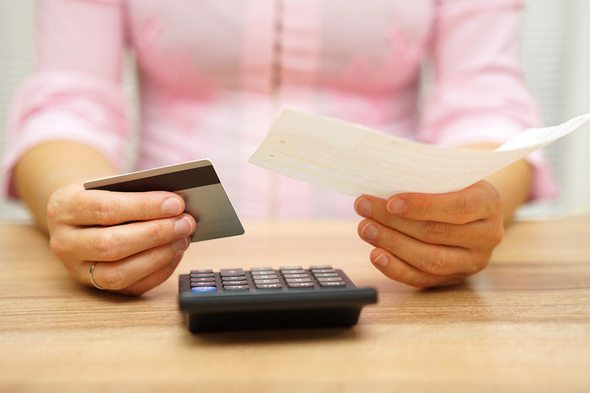 The summary of your account activity should show you things like your account number, your credit card spending limit and your billing dates. The summary of your credit card balance should list your current balance as well as your balance from the last pay period. This will vary based on the type of credit card you have. Your credit card balance is a number that reflects how much money you'll have to pay your card company. It's calculated by adding together all of your charges (your purchases, cash advances and balance transfers), fees and interest and subtracting the amount you paid toward your previous balance.
Your bill should also show your available credit amount, which is how much credit you have left over when you subtract your current balance from your credit limit.
Paying Your Credit Card Bill
Your statement will most likely include another section with your payment information. Your current balance will probably be listed a second time. Then, your credit card company will give you a minimum payment and a deadline for paying your bill.
Paying the minimum amount might sound peachy. After all, you'll have more cash to put toward other bills and expenses, right? But keep in mind that the less money you pay at one time, the more interest you'll owe in the long run. Your bill might provide you with a table showing exactly what'll happen if you only make the minimum payments instead of paying your card off in full each month. If you don't see a table, take our word for it. Racking up interest is not good for your finances.
Related: Cards Offering Zero Percent APRs on Balance Transfers
Don't forget to read your statement's late payment warning, which explains the consequences that come with neglecting to pay your bill on time. There will likely be a late fee if you fail to pay up by 5 p.m. on the due date, or by the following business day if it's a weekend or holiday. Your credit card company may even raise your annual percentage rate (APR) if you miss a payment date. Your APR indicates how much money you'll owe in interest if you can't pay your entire bill by the deadline. The higher the percentage, the more interest you'll end up coughing up. Late payments can trigger penalty APRs that will really cost you.
Plus, if you somehow lose track of time and send in your bill more than 60 days past the due date, count on the fact that your penalty APR will stay with you, unless you can pay your bill on time for the following six months straight. Yikes.
Pay close attention to the interest charge calculation – the section that tells you what your APR is and how it applies to different types of purchases – and to any additional areas of the bill that spell out your account terms. In the event that your APR does increase, you should find out at least 45 days before the switch.
The Takeaway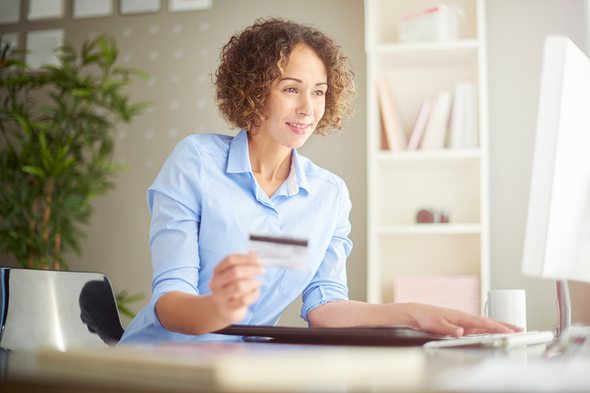 Credit cards are convenient and using them can be a great way to start building up your credit. Depending on your card, you may also earn points, miles or cash back just for swiping. But don't let your credit card statement remain a mystery. Being able to read your monthly statement and understand what all the lingo means is key. If you can spot errors ahead of time, you can prevent a sudden dip in your credit score. If you understand what you owe and when, you can make sure your money goes to your own financial goals, not interest payments.
Photo credit: ©iStock.com/GaryPhoto, ©iStock.com/BernardaSv, ©iStock.com/sturti