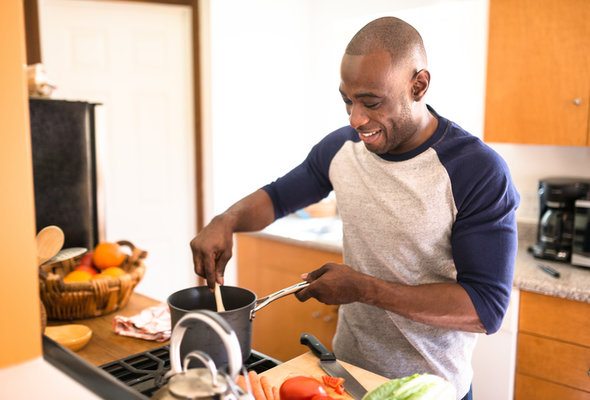 "To eat is a necessity, but to eat intelligently is an art."-– La Rochefoucauld. Eating well is hard. often because our lives are too busy with the stresses of work, family and obligations. Being constantly on the go, or unable to get away from the desk, means that most of our meals are eaten out of the home, a trend that makes it difficult (especially in a big city) to find food options that are both affordable and healthy.
Find out now: Am I overpaying for this house?
Although it takes some inside knowledge of a city to figure out where to find quality, inexpensive food on the go, shopping for yourself on a health-conscious budget can be done just about anywhere. Understanding how to eat healthy on a budget is a great way to keep your body and your bank account healthy.
Know Your Needs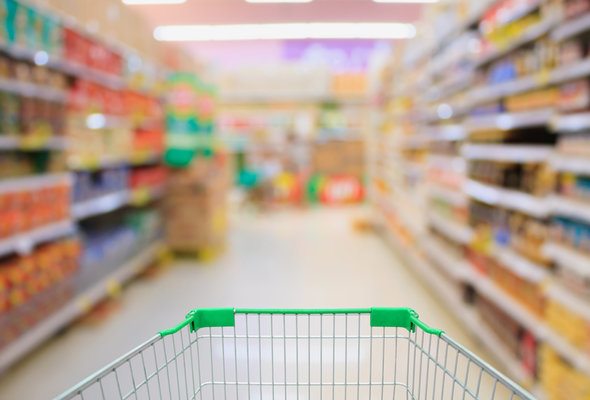 Just like your financial budget, your body requires consideration and planning in order to meet needs. It is important to understand why eating healthy seems so out of reach for most of us, and that has much to do with our culture's spending habits. Even though, as a country we spend way less on food than we used to. For $50 a week, it is possible to spend far less than the average American on eating but also to eat healthier. The key to eating cheaply is not eating unhealthily, but managing your resources more intelligently. You can do so by following a few basic rules.
• Plan Ahead- Know what you're going to have for breakfast, lunch, dinner, and for snacks. Note when you can use dinner leftovers for lunch the following day.
• Pay Attention to the Seasons– Fruits and vegetables that are in season are always cheaper.
• Search out Alternatives- Eating local, healthy food becomes increasingly popular, it becomes easier to find smaller-scale grocers, Community Supported Agriculture programs, farmer's markets, and food co-ops that sell affordable fruits, veggies and meats
• Don't "Diet-" Eating well is a lifestyle; you aren't restricting yourself from any type of food. You're simply making informed decisions about what you consume.
Build Your Flavor Arsenal
Eating on a budget of $50 a week means that you have to be creative with the items on your grocery list. Having a few handy condiments in your cupboards will make creating appetizing meals much easier. It will also keep you from getting bored with flavor profiles as you use the same ingredients over the course of the week. You can always customize your arsenal, but some of my favorites are:
• Bragg's Amino Acids- a flavor similar to soy sauce, but not as salty and is a good source of amino acids
• Spicy mustard- need I say more? You'd be surprised how many foods taste great with mustard
• Apple cider vinegar- There are a ton of health benefits this stuff provides, including boosting your immune and digestive systems, and is a great way to perk up veggies and salads; I've even used it as a marinade ingredient
• Hot sauce- there are a plethora to choose from; pick your favorite and spice things up
"Eat food. Not too much. Mostly plants."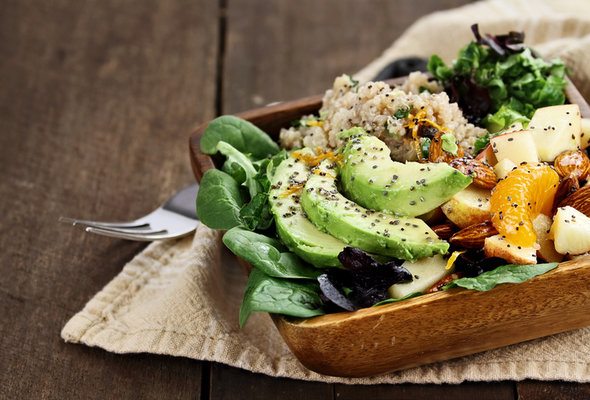 Michael Pollan (author of the above quote) has and continues to inspire millions of people to change the way they eat. His stance reflects more environmental and social sustainability perspectives than money-saving ones, but the three aren't so unrelated. Especially when it comes to meat, which is not only very demanding on the physical and social environments, but puts a dent in your wallet, too. If you are truly committed to a cheaper, healthier eating style, it is necessary to cut down on meat consumption, and to become highly selective of the types of beef, poultry, and seafood that you're going to purchase.
Tips to Buying Organic on a Budget
There are several can be incorporated into endless meals and are relatively inexpensive, especially if you buy generic brands. Eating organic is ideal, but let's face it: the food system is not yet set-up to make this a very attractive option for anyone other than the upper-middle class and the wealthy. The following items are best regarded as grocery list staples:
• Eggs- they can be prepared in so many ways, are complete proteins, and totally delicious!
• Canned meats- Of course, you don't want to overdo it on the Spam, but every once in awhile, canned tuna, corned beef, sardines, and smoked stuff like clams and mussels are quick and tasty additions to meals made in a pinch
• Instant ramen- the trick here is to toss out those weird little flavor packets that come with the noodles, which contain all that unwanted sodium. You can actually make the noodles into a healthy meal by combining it with fresh veggies and a little protein
• Avocados- these can be a bit pricey, but if you can budget them in, they make a perfect snack on their own or can be used with an endless list of other breakfast, lunch, and dinner ingredients
• Lemons and/or limes- both are a quick way to add extra punch and flavor to your meals
4 Health Myths That are Costing You Money
These are just a few ways to start making yourself and your bank account healthier. Stay tuned for upcoming posts with grocery lists and recipes. In the meantime, let us know how you save money while keeping yourself well and happy.
Update: Need help budgeting for more than just your grocery list? You might want to talk to a financial advisor. So many people reached out to us looking for tax and long-term financial planning help, we started our own matching service to help you find a financial advisor. The SmartAdvisor matching tool can help you find a person to work with to meet your needs. First you'll answer a series of questions about your situation and goals. Then the program will narrow down your options from thousands of advisors to three fiduciaries who suit your needs. You can then read their profiles to learn more about them, interview them on the phone or in person and choose who to work with in the future. This allows you to find a good fit while the program does much of the hard work for you.
Photo Credit: ©iStock.com/franckreporter, ©iStock.com/Kwangmoozaa, ©iStock.com/StephanieFrey