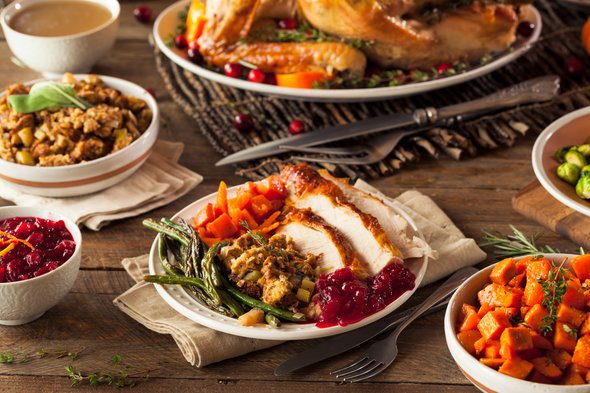 The end of the year can be a hard time for your budget. The holidays are on the horizon and your wallet may be feeling the pressure. There are gifts to be bought, bills to be paid and parties to be had. Hosting a holiday gathering can be fun and rewarding, but it can also be a budget buster. However, there are ways to keep costs under control. Here are some simple tips that'll help you have a memorable Thanksgiving without breaking the bank.
Check out the best rewards credit cards.
Delegate
Your guests will more than likely offer to bring something when they respond to your invitation. If you usually turn them down, try saying yes this time. This may be obvious, but it bears being said: the less you have to provide, the less you have to spend. And, you might also make your guests happy in the process. Letting your guests contribute can mean they get to share dishes that are near and dear to their heart. Your guests get to enjoy some of the spotlight, too.
A word of caution, however. If you don't want to end up with five green bean casseroles, be specific. Most people don't mind taking a little direction. It can be as simple as telling your Aunt Carol, "we have plenty of sweet potatoes on the way, would you mind making a fresh salad or bringing rolls?" As long as you're polite and honest, most guests will be more than happy to have a chance to contribute to Thanksgiving dinner.
Hit the Dollar Store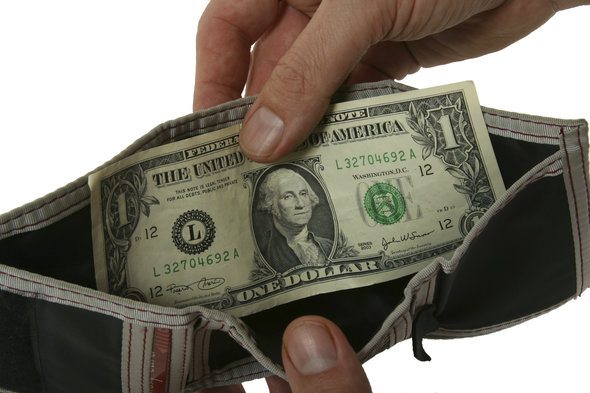 If you're hosting a casual Thanksgiving, you can pick up a lot of your supplies at the dollar store. You can find colorful napkins, paper decorations, candles, tablecloths and more — all at a better price point than the party supply store.
Consider buying paper plates and disposable utensils especially if you don't have an extra supply of silverware. Between appetizers, dinner and dessert you might find yourself running out of forks or small plates. It's a good idea to stock up, for cheap, at the dollar store.
Another reason to check out the dollar store for a budget Thanksgiving is for cookware and baking pans. There are many disposable aluminum cooking pans, pie plates, roasting pans, tin foil and serving dishes available at the dollar store. You can save money over pricey ovenware at the grocery store where they can be two or three times more expensive.
You can also pick up a few pantry staples such as salt, sugar, spices and other dry good for bargain prices. Take stock of what you have on hand before you go to the store to make the most of your shopping trip.
Watch Your Grocery Store Sales
The holiday season is often a time of huge grocery discounts. You notice coupon circulars in your Sunday newspaper as well as in-store sale notices. The best way to take advantage of discount season is to use both. Clip coupons (either physically or using an app) and buy sale items. Sometimes you can use coupons on discounted prices, saving you even more than expected.
You'll want to look for items you know you need for each Thanksgiving dish, as well as any staples you might run out of in the preparation process, such as vegetable oil, butter, eggs, cream cheese and other basics. Make a list of the items you need based off of the recipes you've set for Thanksgiving. Then, check your local grocery store flyers to find the best deals on the items you need.
Sometimes, being loyal to one store during the holidays can pay off. You might find a grocery store in your neighborhood that offers rewards towards a free turkey or ham. For most people, the turkey is the most expensive ingredient in their Thanksgiving Day feast. If you can find a deal on one, it can make the most impact on your budget.
Keep It Simple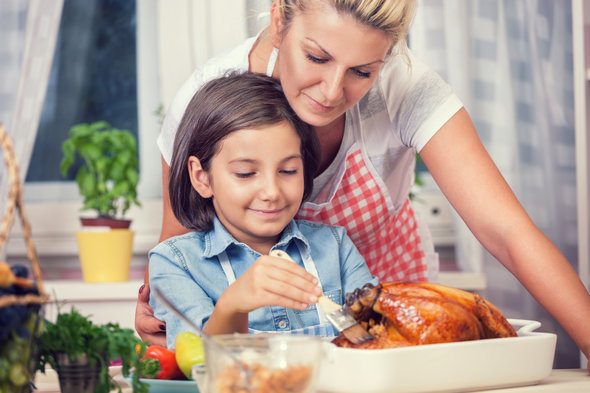 One of the easiest ways to keep your Thanksgiving costs down is to keep your recipes simple. Try to avoid recipes that call for expensive ingredients. Choose recipes that have a limited number of readily available ingredients. That means cutting the recipe that calls for saffron or expensive cheese, or anything that has ingredients used only for one dish.
There are also substitutions you can use, such as dried herbs for fresh ones to add flavor with less cost. Think about how you're planning on cooking the turkey. While fried turkeys are trendy, the cleanup and cost for a fryer and oil might not be worth it. You can make just as tasty a bird by roasting it in the oven.
You also don't need to have a huge variety of side dishes. Choose a few key sides that everyone will love, like mashed potatoes, stuffing and a vegetable or two. Remember, if you have guests who'd love to bring a favorite side dish, let them! You can cross those items off of your list and worry about the other parts of the meal.
Desserts can be another high ticket item if you aren't careful. That means cutting out the pumpkin cheesecake, which has costly ingredients, for something more simple like regular pumpkin pie or cookies. If you usually order pie from a bakery, consider making one yourself. You'd be surprised how cheap and simple apple pie is to make if you use pre-made pie crust and a foil pie plate from the dollar store. You only have to contend with the cost of a few apples, spices, flour, butter and a bit of sugar.
Takeaway
Planning ahead is the best way to save money on hosting Thanksgiving dinner. Start looking for non-perishable sale items sooner, rather than later to maximize savings. And, don't forget, let friends and family help you. That way, you can have a shared, happy Thanksgiving holiday without anyone breaking the bank.
Tips for Savvy Budgeters
You can save up for holiday expenses by using a rewards credit card. Use the points you earn for everyday purchases for groceries, decorations or other Thanksgiving necessities.
Not sure where to start with your budget? Learn how to make a budget before you get too far into the holiday season.
Photo credits: @iStock.com/bhofack2, @iStock.com/bj_digital, @iStock.com/kajakiki