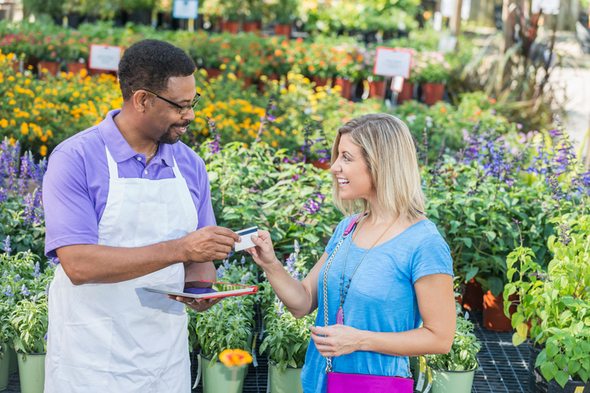 If you're on a mission to earn as many credit card rewards as possible, you'll need to be strategic. You'll need to understand how your rewards program works. And you'll need to know how to maximize your rewards. One tactic that may help you rack up miles and points involves double-dipping. Here are five ways to earn extra rewards from two different sources at the same time.
Find out now: Which credit card is best for me?
1. Join Loyalty Programs
Participating in certain loyalty programs can give you opportunities to double dip. For example, Hilton Honors allows you to choose your earning style — whether you would like extra Hilton Honors points or to earn airline or rail miles. There are also frequent flyer programs that can help you earn twice as many rewards in one sitting.
Your own credit card company may offer a rewards program that's ideal for double dipping. The American Express Plenti Rewards Program is a perfect example. You can earn points just by shopping at stores that participate in the program. And when you're ready to make a purchase, you can earn more rewards by using your rewards credit card (even if it's not your AmEx card).
2. Earn Rewards Whenever You Shop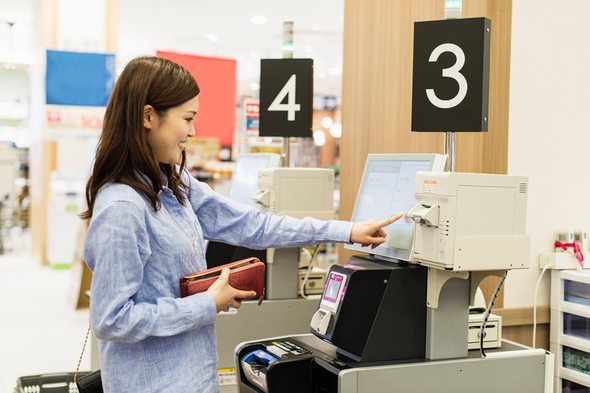 Aside from hotel and airline loyalty programs, there are special programs for customers who regularly shop at certain stores. For example, you can earn points if you're part of the Bloomingdale's Loyallist Program and get a $25 rewards card after accumulating 5,000 points. And since it doesn't matter how you pay, you can double dip by using a credit card that rewards you for making everyday purchases. Other department stores and retailers – including Walgreens and Starbucks – have rewards programs too.
In some cases, you can rack up rewards regardless of where you shop. Through Samsung's rewards program, it's possible to earn points every time you use Samsung Pay. You'll get those rewards in addition to the points, miles or cash back coming from your credit card.
3. Take Advantage of Rewards Partnership Programs
JetBlue offers the extensive TrueBlue rewards program that features bonus earning opportunities with over 40 travel and non-travel partners. Some of these include rental car companies like Avis, hotel brands like Hilton®, Marriott® and IHG® and other businesses like Groupon® and Lyft.
The simplicity of a program such as this is that your bonus rewards will be automatically credited to your account right after you book. In other words, it should be a no-brainer to pay for the already necessary costs of your upcoming trip or vacation through these associated rewards websites.
4. Use an Online Shopping Mall
Double dipping using an online rewards mall is a no brainer. Just by shopping through the portal associated with your credit card account (or loyalty program), you can watch your rewards stack up on top of the rewards you're already getting through your rewards card. Plus, there are separate online portals that may offer cash back and other promotions.
5. Sign up for Dining Rewards Programs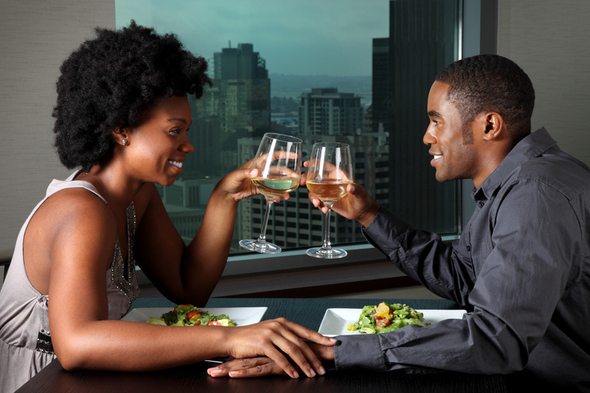 There are dining rewards programs available to members of hotel and airline loyalty programs. There are also other companies that offer rewards for dining at certain restaurants or spending a certain amount of money. One example is Orbitz.
If you join the Orbitz rewards dining program and register your debit or credit card, you can earn 5% back in Orbucks for every dollar you spend at any bars, clubs and restaurants in its network. Then you can redeem your rewards and save money on hotel stays. You can double dip if you register a credit card that lets you earn rewards for dining at restaurants.
Bottom Line
Double dipping on credit card rewards is easier than you think. Knowing different tips and tricks – and being familiar with your credit card's terms and conditions – is critical if you're interested in combining promotions and saving money. As you earn rewards, just remember to avoid moves that could hurt your credit score or leave you with a massive amount of credit card debt that you can't pay off.
Photo credit: ©iStock.com/kali9, ©iStock.com/Yagi-Studio, ©iStock.com/skodonnell