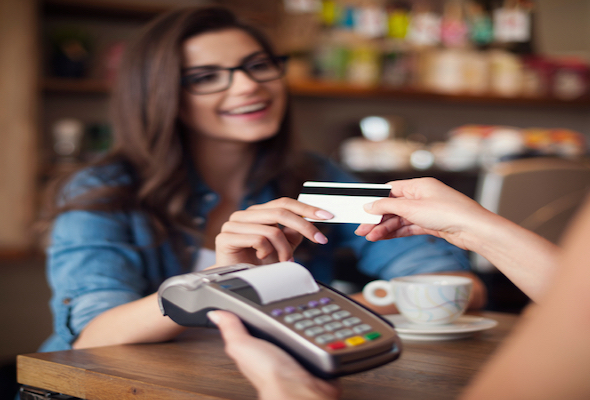 Many high school students are already used to using debit and credit cards. However, before they graduate from high school you should make sure your child understands that with adulthood will come an avalanche of free credit offers. Remember, your high schooler cannot get a credit card without your permission, but under the Credit CARD Act of 2009 they are fair game once they turn 21.
Credit Cards for College Students
My daughter, a senior in college, called and was really sold on one credit card offer. It had the usual promise of zero percent interest for a certain period of time and then fine print which detailed how a late payment or failure to pay it off by the designated date would balloon the interest rate. She's not alone.
The Numbers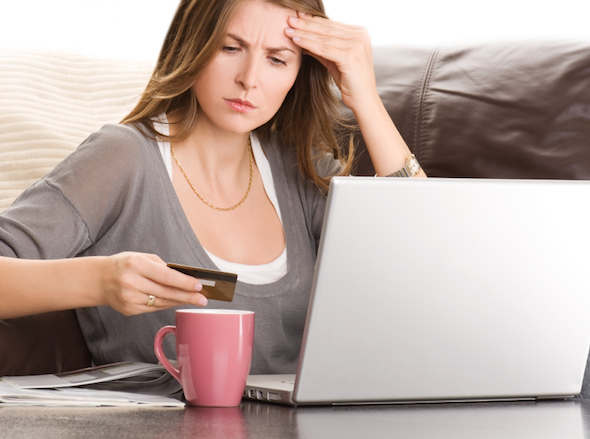 According to a 2009 Sallie Mae study, half of college students had four or more credit cards and the average undergrad had more than $3,000 in credit card debt. If that doesn't freak you out enough, the national study found the average college senior graduated with more than $4,000 in credit card debt.
There are some encouraging numbers from a more recent survey. The latest numbers show a downward trend in credit card usage among college students.
Sallie Mae's 2013 How America Pay for College Study shows debit rather than credit is the card of choice on campus. The study says it is the result of the recession and the CARD Act of 2009 which changed how credit card companies can do business. The study found 30 percent of undergraduate students said they had a credit card in 2013. That's down from 35 percent in 2012 and 42 percent in 2010.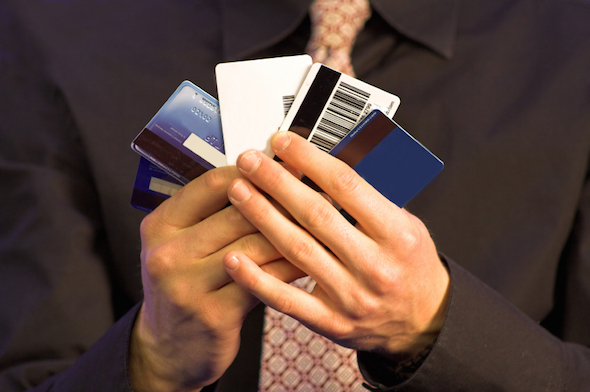 Here are three tips I like from the National Endowment for Financial Education to help your high school student use credit cards responsibly and not fall for the college credit card crush.
Start With a Debit Card
This is a great way to help them get used to using plastic on their own while protecting your child from debt. However, make sure the card does not have overdraft protection, but rather rejects any purchase if the funds are not available.
It could make for an embarrassing moment or two but it clearly illustrates the need to live within his or her means. If the card is placed under your account you will be able to look at their spending as long as they have the account.
Secured Credit Cards
This is perhaps the best of both worlds. It allows your child to begin building his or her credit history while making sure they do not spend what they cannot pay back. Your bank can set up the account for your teen.
The card's credit limit is generally equal to the amount of money in your child's savings account. If the teen fails to make the monthly payments, the bank will withdraw the amount from the savings account.
Joint Credit Card
Think hard on this one before deciding. You can apply for a card with your child. It will help him or her establish a credit history. However, you have to have some SOP's (standard operating procedures) established with your child, such as no big purchases without your approval and specific consequences if he or she breaks the rules. You can clamp down on their spending with a simple phone call.
Use the next few months to work with your child on budgeting and money management. No matter how well you think you have done, college creates new circumstances and new temptations that can veer them way off track when it comes to their finances. Good luck!
Photo Credit: © iStock/gpointstudio, © iStock/svetikd, © iStock/andresrimaging