Many of us don't get enough sleep. One in three adults are sleep-deprived, according to a Centers of Disease Control and Prevention study. Some hard-working people are too busy to get the recommended seven to nine hours of sleep. Others go to bed at a decent time, only to toss and turn for most of the night. If you fall into the latter category, your mattress could be part of the problem.
See the average budget for someone in your neighborhood.
Mattresses aren't cheap. So if you're thinking about investing in a new one, you might want to wait. Here's a breakdown of the best time to buy a mattress and how much you can expect to spend.
The Average Cost of a Mattress
How much does the average mattress cost? Prices vary depending on factors like the size and type of mattress you're buying. The average spring mattress costs $930, according to sleeplikethedead.com, an independent site that provides mattress reviews and advice for consumers. But the cost of spring mattresses can range from $100 to $2,000. After all, a king-sized bed costs much more than a twin-sized bed.
Memory foam mattresses cost $1,370, on average, with prices ranging from $100 to $4,000 or higher. Air mattresses are one of the most expensive kinds of mattresses. The average air mattress costs $2,180, with prices ranging from around $500 to $4,000 or higher.
Shoppers who are on a budget can find cheap mattresses at stores such as Ikea and Tuft & Needle. You can also look at websites like zinus.com that sell low-priced brands. Another option is to try to buy a mattress when it's most likely to be on sale.
When's the Best Time of Year to Buy a Mattress?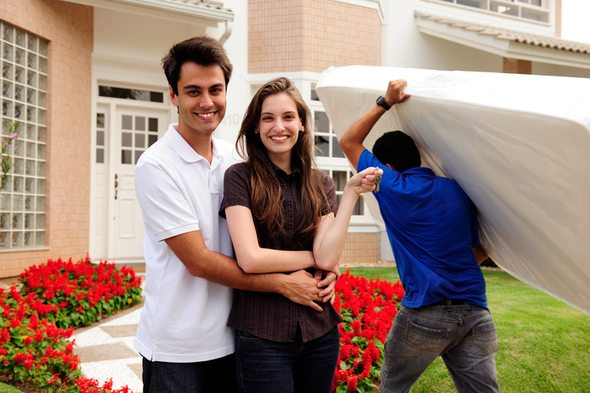 According to sleep.org, consumers can expect new mattress models to arrive between the months of May and September. Therefore, May is one of the best times to buy a mattress. As the new mattresses roll in, it's possible to snag a great deal on one of the older models that retailers are trying to get rid of. Buying the older inventory when the new products show up is a strategy that could also work if you're trying to get a discount on another household item or a new car.
In addition to May, Consumer Reports notes that February is a good time to look for a mattress. Some of the best sales of the year pop up near Presidents' Day. If you miss those clearance events, you can find markdowns on mattresses around other holidays, such as Labor Day and the Fourth of July.
How to Save on a Mattress
If you're opposed to spending thousands of dollars on a mattress, there are other ways to save money besides shopping during a certain time of year. One strategy is simple: Visit the store and talk your way into getting a discount. Speaking with sales representatives in-person will likely be more effective than trying to haggle over the phone.
While it may take time, comparison shopping is also a good idea. Checking out online ratings for certain brands can be helpful if you don't know where to start. Plus, that'll help you get a sense of what prices look like for specific types of mattresses. When thinking about how much you can afford to spend, you'll also need to factor in what different stores charge for delivering mattresses.
When you're ready to commit to buying a mattress, don't be tricked into paying more than you need to. By doing your research, you'll be well-versed on what matters (like choosing a mattress with the right kind of support based on your sleeping style) and what doesn't (like the kind of material that covers the mattress).
Keep in mind that the most expensive mattresses aren't necessarily the best products. In fact, you might as well begin by testing out the cheaper mattresses first. Of course, you don't want to purchase an inexpensive mattress if its quality is subpar.
Bottom Line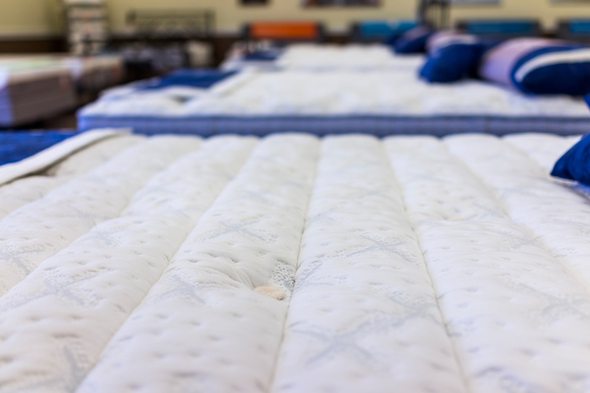 Often, the best time to buy a mattress is either near a major holiday or in February or May. If you can hold off on buying a mattress until then, you may be able to find a good bargain. Doing your homework and negotiating may also help lower the cost of the mattress you want to purchase.
Photo credit: ©iStock.com/Funwithfood, ©iStock.com/mangostock, ©iStock.com/krblokhin