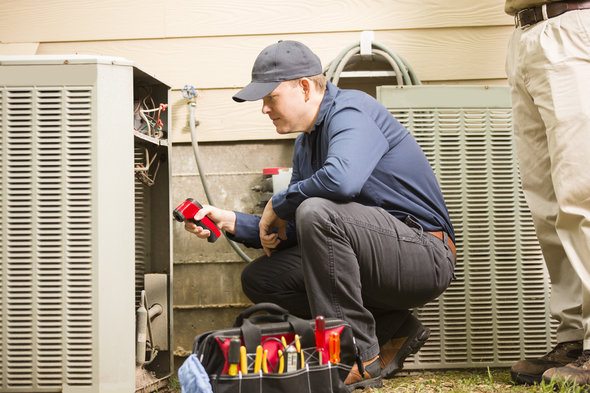 It always seems to happen. You make an expensive purchase and everything works perfectly, until the day after the manufacturer's warranty ends. You skipped out on the store's expensive extra warranty, so now you need to pay for a repair or replacement. Before you lose all hope, did you know your credit card might hold the answer? Many people don't realize it, but credit cards can offer an extended warranty at no additional charge.
Check out the best credit cards of 2017.
What Is an Extended Warranty?
The extended warranty on your credit card is just that – an extended warranty. It adds onto the original manufacturer's warranty for up to one extra year after the warranty's end date. Usually cards will have some limitations to what the warranty covers. This varies from card issuer to issuer. Eligible products automatically qualify for the warranty as long as you paid with your credit card.
All four major credit card networks – American Express, Discover, MasterCard and Visa – offer the extended warranty feature. Visa only offers extended warranties for Visa Signature cards, though. Some individual credit card issuers may also include this feature. For example, Chase Bank offers extended warranties on some of its Ultimate Rewards credit cards.
What an Extended Warranty Covers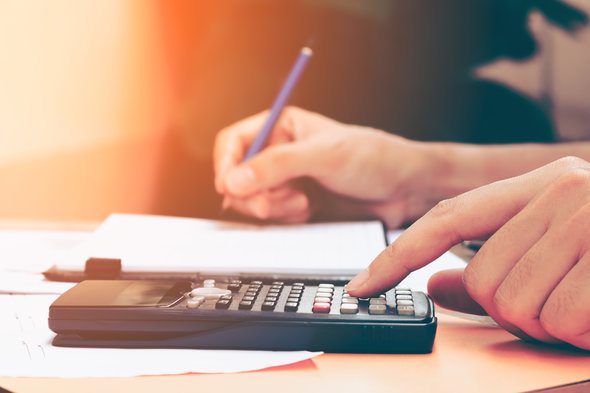 As a general rule, your credit card's extended warranty will not cover anything that the original manufacturer's warranty didn't cover. Usually a manufacturer's warranty covers only manufacturing defects. In that case, your credit card's extended warranty would also cover just manufacturing defects. If the manufacturer didn't offer a warranty, you won't get a warranty from your credit card.
As with credit card features like purchase and price protections, your card can't cover every purchase you make. For example, an extended warranty probably won't cover computers, computer software, cosmetics, pets or plants, automobiles or food. Credit card warranties also tend to avoid covering certain circumstances. This includes accidental and power surge damage, normal wear and tear, pre-owned or refurbished items or service and shipping costs.
You may also see a restriction on the length of the original warranty. For example, Discover and Visa Signature cards require that the original warranty lasted for three years or fewer. American Express requires an original warranty of five years or fewer. Some MasterCard credit cards require a warranty of one year or less but others accept up to a five year warranty.
How Much Does an Extended Warranty Cover?
American Express, Discover and Visa will generally cover the cost of repairs or replacement up to $10,000 for their warranties. They also cap the yearly amount at $50,000. MasterCard covers up to $10,000 or up to the amount you actually charged on your card, whichever amount is lower. MasterCard does not have an annual limit on how much you can receive.
How to Use Extended Warranty
In order to take advantage of an extended warranty, you need to file a claim. This requests a refund for costs that you paid to repair or replace the product after the original warranty ended.
Each card issuer has a customer support number that you can call to start the claim process. American Express also offers a website for filing claims online. Usually you have 30-60 days to file a claim, but some Chase Bank cards give you 90 days. Check your individual card's terms and conditions to find its time window. You should still try to file a claim as soon as you can so you can receive the refund sooner as well.
Of course, you can't just file a form saying your product broke and expect to see a check in the mail the next day. You'll need to provide a few documents with your claim. You'll often need to provide the receipt showing the date and price of your purchase, a credit card statement with the item and receipts proving you had the item(s) replaced or repaired. You will also need to have the original manufacturer's warranty as well as any additional warranty documents (e.g. if you paid for a longer warranty from a store).
Once you've provided all the necessary documents, your credit card issuer will review your claim. You'll usually hear back sooner about smaller claims. If your issuer does accept your claim, it'll send you a refund payment as an account credit or as a physical check.
The Takeaway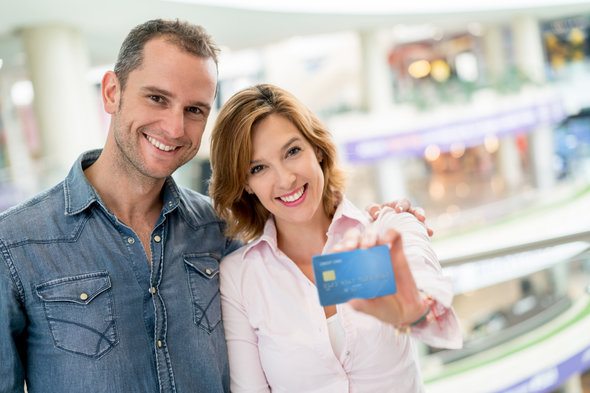 Before you buy an expensive warranty from a store or product manufacturer, check out your credit card's extended warranty. All four major card networks offer this feature at no additional cost to you. Keep an eye out for exclusions but your card's extended warranty will generally cover whatever the manufacturer's original warranty covers. You can learn more about your specific card's extended warranty by reading the Terms and Conditions or Guide to Benefits.
Tips
Photo credit: iStock.com/fstop123, iStock.com/wutwhanfoto, iStock.com/andresr