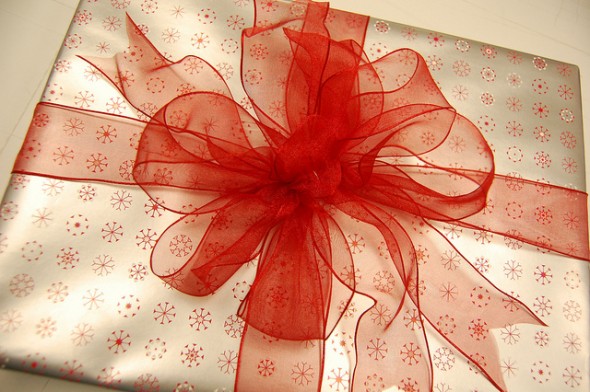 The holiday season is set to get underway, and if you still have to make up your gift list, now's the time to get started. Having a plan makes sticking to your budget much easier, and it relieves a lot of the stress that goes along with holiday shopping. If you want to avoid getting caught up in the buying frenzy, here are some strategies that can save you some serious cash.
Find out now: What credit card is best for me?
Decide Whom You're Buying Gifts For
Knowing whom you're planning to shop for takes a lot of the guesswork out of gift buying, but one of the traps people nonetheless fall into is thinking they have get to something for everyone. It may sound harsh, but if you don't have a lot to spend, you'll have to decide who's going to make the cut. Buying gifts for people out of a sense of guilt or obligation isn't what the holiday spirit is about and it certainly won't help your wallet.
Figure Out What You Can Afford to Spend
Unless you want to end up with a stack of credit card bills when the new year rolls around, you should be planning to pay cash for the gifts you buy. If you haven't been setting aside money for holiday shopping throughout the year, you'll have to give your finances a close look to see how much you can afford to part with. Putting a cap on what you want to spend for each person and as a whole makes sticking to your budget much easier.
Start Your Shopping Early
Waiting until Black Friday to start picking up gifts for the people on your list may mean missing out on some great deals in the meantime. Now's the time of year when stores start marking down things like outdoor items, toys and apparel to make room for new holiday and seasonal stock. Keeping an eye on the sales that are going on leading up to the peak of the holiday shopping season is a smart move if you want to shave a few bucks off what you're spending.
Scope Out Discounts
As the holidays get closer, you'll start to see retailers rolling out promotions in an effort to entice shoppers to spend more. Sites like RetailMeNot compile the different discounts that are available, and all you have to do is enter a promo code or print out a coupon to save on your purchase. Deal sites like Groupon are another good place to hunt down bargains. It's also common to see stores offering free shipping for online purchases, which can save you money and headaches if you don't like fighting the crowds.
Get Cash Back on Purchases
If you're conscientious about credit card use, charging some or all of your holiday shopping may actually make sense. Buying gifts with a rewards card that pays you cash back on what you spend is an easy way to put some of that money back in your pocket. When you're comparing cards, be sure to pay attention to what purchases qualify for cash back. Some cards only offer perks when you shop at certain stores, so you'll want to pick one that fits with what you're planning to buy.
Stock Your Pantry Now
One of the best parts about the holidays is gathering around the table with friends and family for a big dinner. What's even better is having everything you need to make it well in advance. Check the grocery circulars each week for sales on basics, like flour, sugar and canned goods, and stock up on as many of your menu items as possible. You could also prepare certain dishes in advance and freeze them so that once the big day rolls around, you won't have to worry about making any last-minute runs to the store.
Check Out Return Policies
Shopping online is a pretty convenient way to get what you need, but it can become a hassle if you have to return something. It may even cost money if you have to pay to have the item shipped back. Before you hit the checkout button, read over the seller's return policy to make sure it won't cost you a dime if you have to make a return or exchange.
Photo credit: flickr