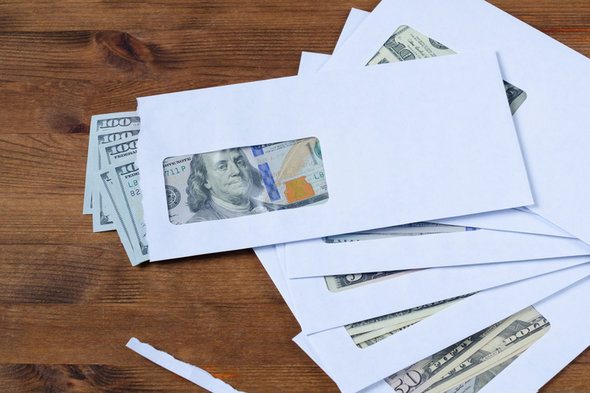 Money orders offer a relatively inexpensive, secure payment option. You can make a money order payable to a specific person or organization. Plus, the funds are guaranteed by a third party. But who exactly is that third party? Luckily there are a number of convenient places where you can get a money order, not just a bank or credit union. Let's take a look at your options and how to get a money order.
Need help choosing a savings account? Compare savings accounts now.
What Is a Money Order?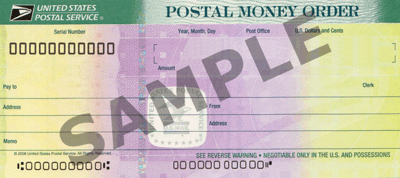 If you're unfamiliar with money orders, let's start from the top. A money order is a form of payment that serves as an alternative to cash or personal checks. When you get a money order, you pay the order amount upfront to the vendor. Then the recipient can take the money order to their bank or other location to deposit or cash it.
Money orders provide some peace of mind for both the sender and recipient. The funds are guaranteed since it is paid for upfront. It's also more secure since there is less personal information. You can also cancel or stop a money order in case it's lost or stolen.
Where Can I Get a Money Order?
Not only are money orders a more secure form of payment, but they're pretty convenient as well. You can get a money order from several locations. This includes banks, credit unions, supermarkets, convenience stores, pharmacies, post offices and check cashing and money transfer stores. Stores like Walmart and CVS typically sell money orders.
Money orders do come with a fee. This fee will depend on where you get the money order and sometimes on the order's amount. Your first instinct might be to head first to your own financial institution. But if you want to pay a lower fee, the post office, grocery store or pharmacy offers a better choice. It's not unusual for banks and credit unions to charge between $5 and $10 for a money order. Some banks waive or lower fees for account holders. The postal service charges $1.20 for orders up to $500 and $1.60 for amounts up to $1,000. Military money orders from postal facilities only cost 40 cents.
Other vendors like Western Union, Walmart and MoneyGram usually charge around $1. International money orders may cost extra. Keep in mind that money orders have a maximum limit, typically $1,000. You'll need to buy multiple money orders if you're trying to send more than $1,000.
How Do I Get a Money Order?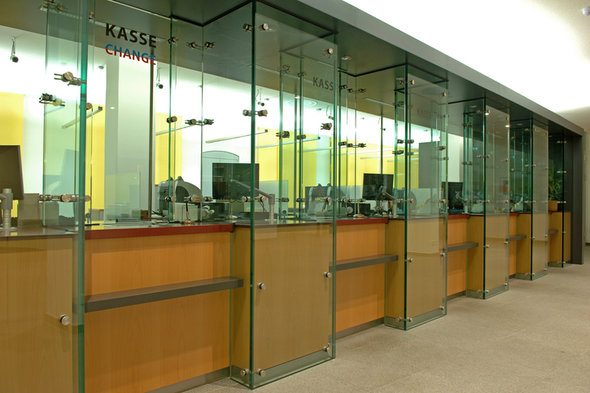 Once you've decided where you want to purchase your money order, you'll need to make sure you have enough funds to pay for the order. You can pay with cash, debit card or credit card. Be aware that some vendors treat a credit card payment like a cash advance. Cash advances usually come with their own fees and rates.
If you get your money order from your own bank or credit union, you can easily use the funds from your checking or savings account. Luckily, though, you don't need a checking or savings account to buy a money order. You can easily use cash.
To complete the money order, you'll have to write the name of the recipient in the corresponding space. Then, fill in the address and required personal information about yourself and the recipient. Money orders usually include a space for a memo, reference number or note if you'd like to include one. Once you've confirmed all of the information, sign the bottom of the money order.
Final Steps in Getting a Money Order

No matter where you end up purchasing your money order, be sure to hold on to your receipt. It'll likely be a carbon copy of the money order or a paper slip with all the order's key information. This proof of payment holds the information you need to cancel or re-issue a money order in case something goes wrong. It also has a tracking number so you can verify if and when your money order is cashed or deposited. If any issues arise, you can contact the place where you got the money order for help.
The Bottom Line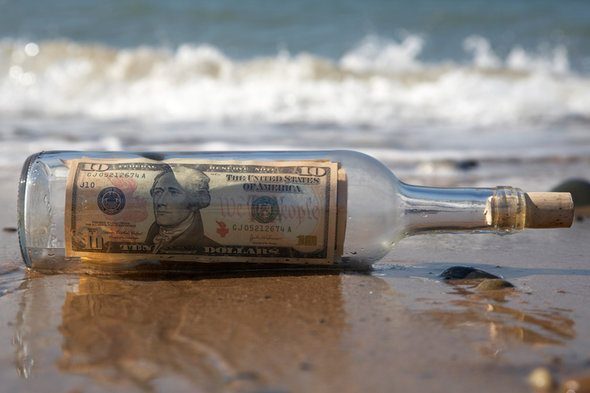 Money orders offer a super easy and convenient way to send a secure payment. Nowadays, it's easy just to send an electronic payment. But that's not always guaranteed to go through safely. To get a money order, you can simply head to your local convenience store, supermarket or post office. That way you can send money safely, without a checking account and without facing heavy fees.
Photo credit: ©iStock.com/K-Paul, ©iStock.com/thelinke, ©iStock.com/bunhill