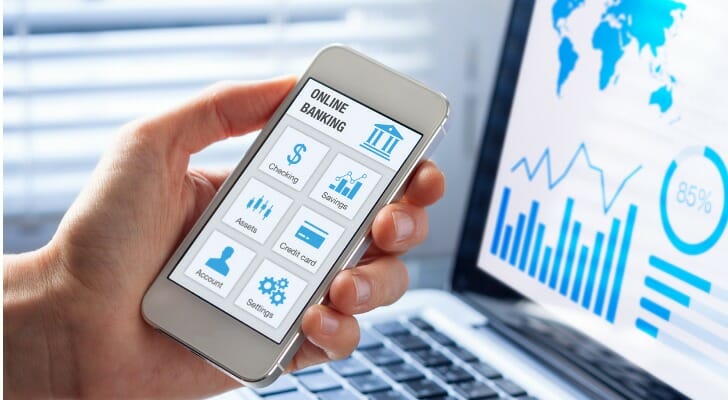 Choosing a bank to work with is a very important step in your financial life. But with so many options out there, finding the right one can be overwhelming. Nonetheless, you can't go wrong when deciding between TIAA Bank or Ally Bank. Both of these financial services firms offer inexpensive and reliable products as well as rates that can easily compete with even the biggest names in the banking industry. In fact, they offer some of the best savings accounts we've reviewed. This article will help you decide which one to work with. We'll explore factors like bank account features, fees and rates on savings products.
What to Know About TIAA Bank
TIAA Bank stands as the personal banking division of asset-management giant TIAA. This Fortune 100 company has been providing financial services to investors for a century. Historically, TIAA has provided retirement planning and financial management services to professionals in the academic, medical and research spheres. Today, it works with millions of customers through several affiliates, including TIAA Bank. The latter is based in Jacksonville, Florida. It offers just about everything you'd expect from a major bank. Products include checking, savings and certificate of deposit (CD) accounts as well as retirement accounts and investment vehicles. It started out as EverBank, but formally changed its name to TIAA Bank in the summer of 2018. Customers looking to manage all their financial accounts with one institution should find TIAA Bank appealing. The firm's track record and wealth of financial products can also benefit anyone, from an average consumer to a seasoned investor.
What to Know About Ally Bank
Ally Bank traces its roots back to the 1920s when it started out as GMAC, a New York-based automobile financier helping car dealers fund their operations and inventory. Fast forward to the internet age, and Ally now stands as one of the most popular online banks in the country. Its commitment to keeping fees transparent, low and non-existent in some cases, help it stand out among the competition. With Ally, you can open everything from an interest-bearing checking account to an individual retirement account (IRA). You can also invest in securities like stocks. You can manage all of these online. Those looking to embrace the world of online banks fully should find Ally to be a reliable resource.
TIAA Bank Vs. Ally Bank: Bank Accounts
Both TIAA Bank and Ally Bank offer a wealth of personal banking products. However, TIAA offers options specifically designed for different kinds of customers. For instance, the bank offers basic checking and savings options with low monthly fees. It also gives you the opportunity to waive these fees entirely.
For example, you can open a basic checking account with $25. And as long as you keep that minimum, the bank will waive the $5 monthly service fee. Plus, you get access to all of the institution's mobile banking features. The same opening deposit and minimum balance requirements apply to its basic savings options. In addition, you can open a CD with a minimum deposit of $1,000. Terms for these stretch from three months to five years.
But that's not to say Ally Bank is lacking when it comes to account offerings. With Ally, you can open an Interest Checking Account with no monthly service fees. Ally also stands out for its variety of CD options. A 12-month High-Yield CD currently generates an APY of 2.50%, which is among the best CD rates we've seen. In addition, you can open a Raise Your Rate CD. So if the interest rate environment is high, Ally Bank will bump your interest rate once or twice depending on the term length you choose. Furthermore, you can also choose from No Penalty CDs. Unlike most banks, Ally gives you a grace period of ten days after you open a CD to withdraw your funds without penalty. This is a major perk, as most banks have strict early-withdrawal penalties.
TIAA Bank vs. Ally Bank: Fees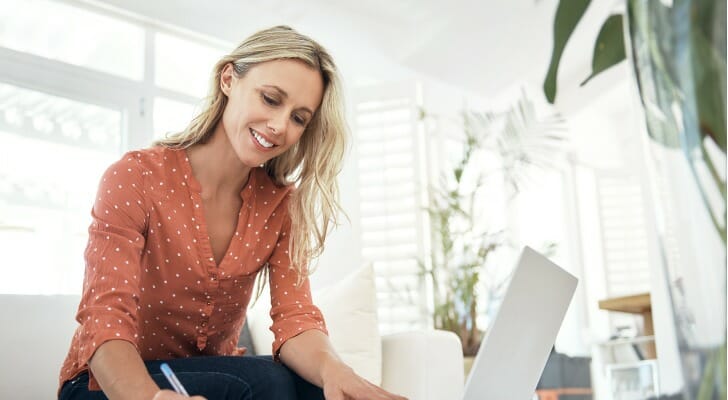 Ally Bank prides itself on fee transparency — and for good reason. On most of its accounts, it charges low fees, or none at all. For example, Ally charges no monthly service fee on its popular Online Savings Account. It currently earns an APY of 1.90% compounded daily. Taken together, those benefits are virtually unheard of at even the largest brick-and-mortar banks. But Ally Bank goes a step further by eliminating most "hidden" fees you may encounter with other banks. These include fees for cashier's checks, incoming wires and ACH transfers.
Nonetheless, TIAA Bank is also light on fees. For instance, it charges no monthly service fees on its Yield Pledge Checking and Yield Pledge Money Market accounts. Moreover, the bank gives you opportunities to avoid fees on other accounts. For instance, TIAA Bank will waive the $5 monthly service fees on its Basic Checking and Basic Savings accounts as long as you maintain a minimum balance of $25 in either account.
But ultimately, both banks charge no fees or reasonable ones on their basic accounts. Your decision may come down to other factors such as bank account features and rates.
TIAA Bank vs. Ally Bank: Rates
When it comes to rates, both Ally Bank and TIAA Bank deliver. Ally Bank offers a great option in its Online Savings Account. It currently generates an APY of 1.90% on all balances. That rate stands head and shoulders above the national average for savings accounts. Plus, Ally compounds this rate daily. The comparable Basic Savings account at TIAA Bank generates an APY of 0.61%.
However, TIAA Bank offers an interest bearing checking account. The Yield Pledge Checking Account earns an introductory APY of 1.21% for the first year. Afterward, it can span from 0.72% to 1.21%, depending on your balance. But if you want to invest for the longer term, TIAA Bank may be the place to invest your money. Its 12-month CD currently collects an APY of 2.68%, which is among the best CD rates we've seen. In addition, it's important to note that TIAA Bank is the personal banking division of a giant in the asset-management industry. Through TIAA, you can find various investment options, including mutual funds the established financial institutions manage. But Ally Bank still serves as a leading force in the world of personal online banking, providing inexpensive and reliable products to everyone, from the average consumer to the seasoned investor.
Bottom Line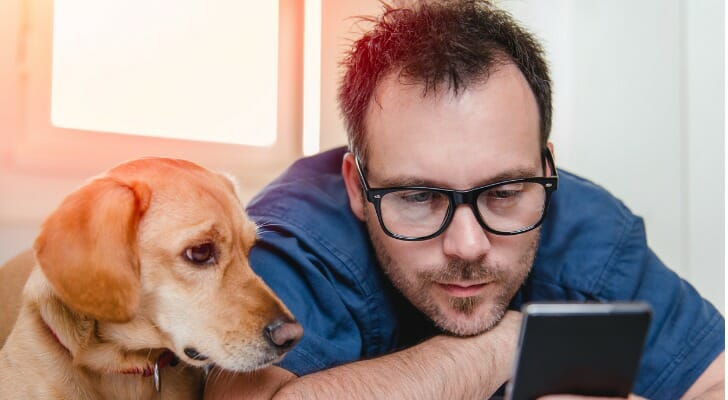 If you're considering working with either TIAA Bank or Ally Bank, you're already ahead of the game. Both generally offer inexpensive and reliable products as well as competitive rates. TIAA Bank, however, provides access to some physical branches. So if you value face-to-face customer service, this option may appeal to you. Plus, TIAA Bank is part of one of the largest financial services firm in the country with a proven track record. Ally as an online banking entity is still a relatively new entity. But it has thus far stood ahead of the competition with its low fees, reliable products and digital features. So if you're a tech-savvy individual comfortable with handling most financial matters online, you should definitely consider Ally Bank.
Tips on Smarter Banking
If Ally Bank or TIAA Bank don't sound like the right places to park your money, you still have several reliable online banks to choose from. Banks like Synchrony offer high-yield savings accounts as well.
You don't have to open all your accounts at one bank. You can choose options you like from both TIAA and Ally. In addition, you can check out our in-depth reviews of the best banks in the country to find other products you may be interested in.
If you're opening accounts like IRAs and other investments at your favorite bank, it's important to seek the help of a financial advisor. These investment vehicles can be as beneficial as they are complex, especially when you consider tax implications and market risk. If you're interested, you can use our SmartAsset financial advisor matching tool. It links you with up to three financial advisors in your area. It also gives you access to their profiles, so you can evaluate their credentials before deciding to work with one.
Photo credit: ©iStock.com/NicoElNino, ©iStock.com/shapecharge, ©iStock.com/Kerkez