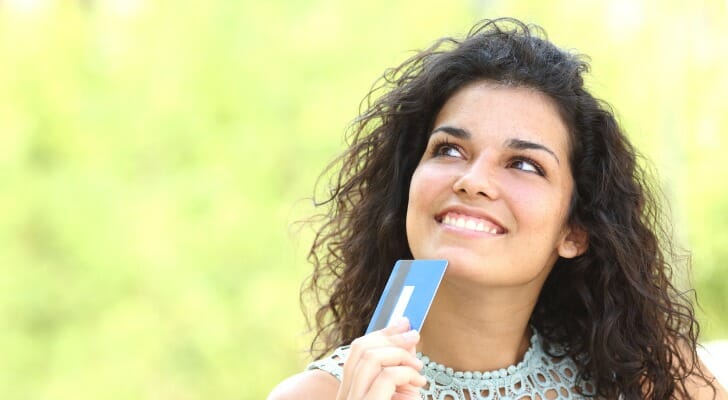 Finding the best bank in America to fit your specific needs is crucial for building a solid foundation in your financial life. But with dozens of different banks operating in the U.S., how can you know which one is best suited for you? The answer is to compare each bank on the metrics that matter most: account options, fees and interest rates. Below you'll find a comprehensive side-by-side analysis of TD Bank vs. Bank of America so you can make a smart, informed decision about where you should consider opening an account.
What to Know About TD Bank
If you're looking for a bank that enables you to withdraw money anytime and anywhere, TD Bank should be a strong contender. Its physical presence is mainly along the East Coast, with a smattering of locations across 15 Mid-Atlantic states. Nationwide, there are 1,300 brick-and-mortar branches, bolstered by a strong web presence and online store locator. TD Bank also stands out with its unusually long store hours and commitment to being open on weekends and many holidays.
TD Bank offers a great deal of account variety to its customers. Among the products it offers are savings accounts, checking accounts, certificates of deposit (CDs), money market accounts (MMAs) and IRAs. Some savings accounts include waivable monthly maintenance fees. MMAs even come complete with check-writing capabilities. In general, most of these services also offer increased rates with qualifying account activity.
Regardless of whether you're swimming in savings or not, TD Bank will welcome your business. It will allow you to fund your new account from a variety of sources, such as a "simple savings" account, an IRA, a credit card, a mortgage and beyond. For individuals with a wide range of accounts, the chance to keep all your monetary assets at a single institution could be a game-changer.
What to Know About Bank of America
Bank of America, unlike the bulk of its competition, does not feature any of the nation's highest-earning interest rates. Yes, it's regarded as one of America's largest bank chains. But it falters quite dramatically in terms of what it can offer to its account holders in annual savings growth. So if you're focused on other benefits in addition to building your current savings incrementally, BoA could be a great place for you to have an account.
To its credit, Bank of America does offer a wide range of unique banking products to customers. These include two different kinds of savings accounts and nearly a dozen CDs. In turn, both avid spenders and frugal savers will likely find that Bank of America can meet their needs.
The greatest benefit of beginning a relationship with Bank of America is that the bank will handle your needs in a comprehensive way. Most banks, including TD, simply cannot match the breadth of its offerings. Its wide range of resources available nationwide are largely unmatched and provide ample value to customers.
TD Bank vs. Bank of America: Bank Accounts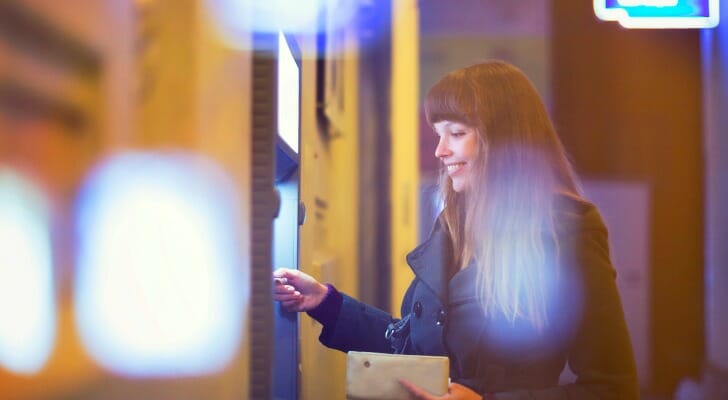 TD Bank is one of a few banks in America that offer money market accounts (MMAs). These are a type of savings account that will generally earn you a higher amount of interest than a run-of-the-mill savings account. However, a small caveat is that the minimum balance and deposit for MMAs are often much higher than for a basic savings account.
With TD Bank, you may also take advantage of CDs, high interest-earning checking accounts and more. The bank also specializes in mobile banking, which gives you the ability to deposit your checks as you receive them, via the convenience of your smartphone.
You may not be able to expect stellar interest rates from your Bank of America bank account. Still, you can certainly rely on a healthy number of account choices to manage your money. With the Regular Savings account, the Core Checking® account and IRAs, BoA ensures that it meets your individual banking needs.
In comparing TD Bank vs. Bank of America, you may want to consider access to personalized customer service. If you prefer to talk with a real person about your finances, BoA can provide you with extensive human expertise. Even more so than TD Bank, BoA boasts thousands of physical branches around the U.S., as well as a large network of ATMs nationwide. For those who want mobile banking as a centerpiece, the BoA app does it all, giving you access to your balances on the go. The bank buttresses these services with ultra-tight security measures to give you peace of mind.
TD Bank vs. Bank of America: Fees
It's easy to overlook fees when opening an account with a bank that seemingly fits your needs, but don't let down your guard. Doing business with a bank that has an extensive set of fees can end up costing you a ton in the long run. The TD Bank vs. Bank of America consideration measures up in the following way:
TD Bank vs. Bank of America
Fee
TD Bank
Bank of America
Basic Checking Account
$15 per month, (waived with minimum $100 daily balance)
$12 per month, (four ways to have fee waived)
Basic Savings Account
$5 per month, (four ways to have fee waived)
$8 per month, (three ways to have fee waived)
Out-of-network U.S. ATM fee
$3 per transaction
$2.50 per transaction
Overdraft
$35
$35
First off, TD Bank offers accounts with no maintenance fees, or with very low or waivable fees. The bank's saving accounts have monthly maintenance fees, but it's also possible to waive those. Its CD accounts don't have a fee, while Simple Savings accounts have a $4 to $5 monthly fee and Preferred Savings accounts' include $14 to $15 rates. Overall, the takeaway for TD Bank fees is that, for the most part, they are usually nonexistent or waivable.
You may find it difficult to compare Bank of America's fee structure with TD's. With a Bank of America Regular Savings account, you will be charged a $5 monthly fee that's waivable under certain circumstance. You can avoid this fee if you maintain a minimum daily balance of at least $300, link your Bank of America Interest Checking account to your Regular Savings account or if you are, or plan to become, a Bank of America Preferred Rewards client.
TD Bank vs. Bank of America: Rates
As you may have gathered, Bank of America loses this round. Bank of America has notoriously low interest rates. Many online-only banks have Bank of America beat in terms of what they may offer customers in annual rates across several different accounts.
TD's interest rates, while better than Bank of America's, are still not stellar. TD has a bad reputation for offering its clients mostly below-average savings rates. However, if you elect to open a TD Bank Preferred Savings account (as opposed to the standard account), you could begin to collect higher interest rates as your account balances increase. Even at the lowest tier and most basic version of the account, your rates would still be higher than those of most other big banks. Needless to say, when you're sizing up TD Bank vs. Bank of America in terms of rates, TD wins here.
TD Bank vs. Bank of America
Account Type
TD Bank
Bank of America
Basic Checking Account
0.05% APY (with qualified account activity)
0.07% APY (with qualified account activity)
Basic Savings Account
0.05% APY (with qualified account activity)
0.03% APY (with qualified account activity)
Money Market Account
0.05% APY (with qualified account activity)
0.03%–0.75% APY, depending on term and balance
CDs
0.05% APY (with qualified account activity)
0.03%–0.75% APY, depending on term and balance
Bottom Line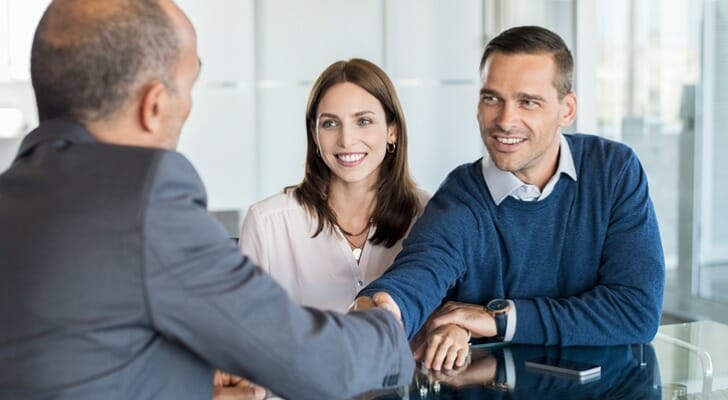 The TD Bank vs. Bank of America decision is a difficult one. TD Bank is a great choice for those who don't have a particularly large amount of savings and would appreciate having around-the-clock help when they need it. Bank of America, on the other hand, is a big chain for a reason: it offers some great benefits. But if you're just starting out financially, you'll likely have to wait some time to take full advantage of those perks.
Bank of America should be your choice if you're more secure and have some wiggle room with your finances. TD Bank is better suited for banking newbies. Some of you may fall in the middle. In that case, it may be best to determine which bank would be better for you according to respective rates, accounts and fees.
Tips for Choosing the Right Bank
First and foremost, take the time to identify the two or three most important factors that you want included in your new account(s). This will drastically help in narrowing down the banks you should be considering. For example, if you want to earn rewards from your checking account, check out the best rewards checking accounts. But if no fees are more important to you, a free checking account might be a better choice.
You might find that while a bank suits you well, a credit union could work even better. These financial institutions afford members special perks that most banks simply cannot match. Interested? SmartAsset came up with the best credit unions of 2018.
Photo credit: ©iStock.com/AntonioGuillem, ©iStock.com/gremlin, ©iStock.com/Ridofranz