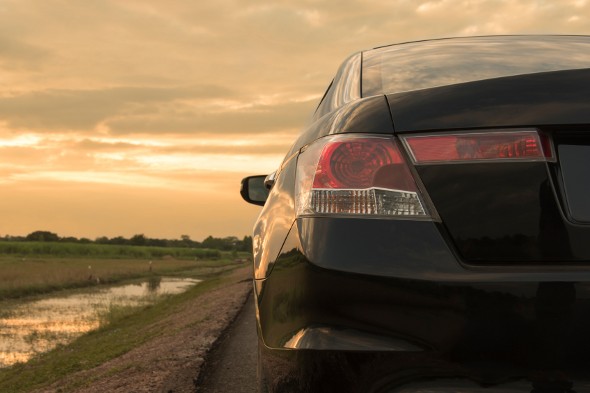 After a while, hitching rides with friends or waiting for public transit can get old. You may decide you want a car of your own. Cars, of course, can be expensive and looking at different makes and models might leave you feeling frustrated and stressed. Before you give up hope, we'll cover the ways that first-time buyers can save money for a car.
Find out now: Which checking account is best for me?
Figure Out How Much Car You Can Afford
If you want to start saving money for a car, it might be a good idea to think about what you can stand to afford. It's important to be realistic. Prices vary depending on the kind of ride you're interested in driving. If you don't have a lot of money in your account, you might want to go for a used vehicle or an older model over a brand new car.
As you start comparing vehicles, it's best to consider all of the expenses associated with buying a car. To buy a house, you'll have to make some kind of down payment. Similarly, the industry suggests that new car buyers put down 20% percent or as close to that number as possible since car values depreciate so quickly. Used car drivers can get away with making 10% down payments. Besides the down payment, you'll need to factor monthly car loan payments (and interest) into your budget.
The average car payment is $483 for new cars and $361 for used cars. Then there are ongoing costs like car insurance premiums, taxes, gasoline, parking and vehicle maintenance. And in the process of purchasing the car, you might have to pay dealer fees and other closing costs in addition to sales tax and license and registration fees.
So how much should you save to buy a car? It depends. The average price of a new car in 2015 was around $33,543. The average price of a used car was $18,800.
Related Article: How to Save Money
Saving Money for a Car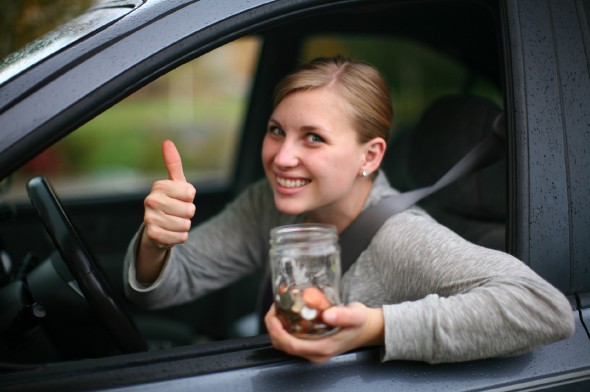 Once you know how much money you'll need to buy a car, you'll have to figure out how to make room for a car purchase when calculating your budget. Even if you plan on getting a loan, it's best to make some kind of down payment. That way, you can pay off the purchase more quickly.
Saving up for a car all comes down to having a plan in place. If saving is something you struggle with, you can automate the process by having a certain percentage automatically taken out of your paycheck. If that's not enough, you might have to take on a side hustle that can boost your income. Taking on part-time work is one of the best ways for teenagers to save money to buy their own cars.
Whether you decide to start babysitting or freelancing, every extra dollar can help. In some cases, side gigs might even pay more than the minimum wage you'd get with a part-time job. Crowdfunding or asking your family to chip in can also help you reach your savings goal.
Securing Your Financing
Some people have no problem saving money. But unless you have thousands of dollars in the bank, you're probably going to have to take on a car loan in order to buy the vehicle you want. Generally, you can either get an auto loan from a bank or a car dealership. Making your dealer your lender is usually easier and you might qualify for a discounted rate or another incentive program.
On the other hand, you might be able find better rates by looking at multiple lenders. And if you show up to a car lot with a preapproved loan, you might be able to negotiate and get your dealer to offer you a lower rate.
How to Save Money on Gas and Other Costs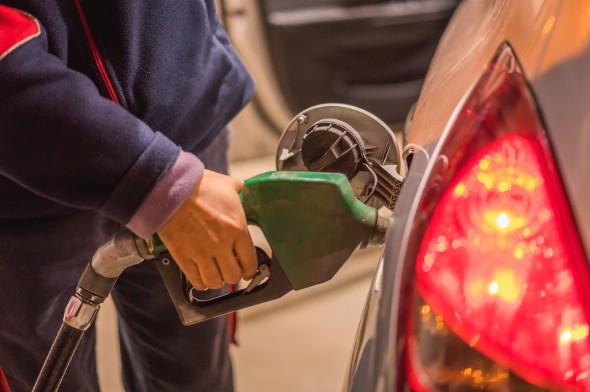 Even if you've secured a car loan, it's still important to find ways to get more bang for your buck. For example, some of the fees car buyers face can be negotiated or avoided altogether. Unnecessary charges that you can try to bring down or eliminate include dealer preparation fees, advertising fees, paint protection fees and fees for fabric protection.
It's also best to figure out how to save money on car insurance and gasoline since those are routine expenses that you can't sidestep. To lower the cost of car insurance, you'll have to do some comparison shopping. Improving your credit can give you access to better rates. Taking a driver's ed course is another way to score a discount.
To save money on gas, you can use an app like GasBuddy that will show you the closest stations in your area with the cheapest gas prices. Taking your foot off the gas pedal instead of braking to slow down and making sure your gas cap is always on tight are other ways to cut costs.
Related Article: Car Loans with Bad Credit: Pros and Cons of Dealership Loans
The Takeaway
Your first car will be a major purchase. The kind of vehicle you can afford will depend on your budget and the amount of money you can put toward making a down payment. Developing a specific strategy can make it easier to save the necessary sum. Finding ways to cut costs on expenses like gas and car insurance can make owning a car less of a strain on your finances.
Photo credit: ©iStock.com/utah778, ©iStock.com/MicahWeber, ©iStock.com/Mermusta