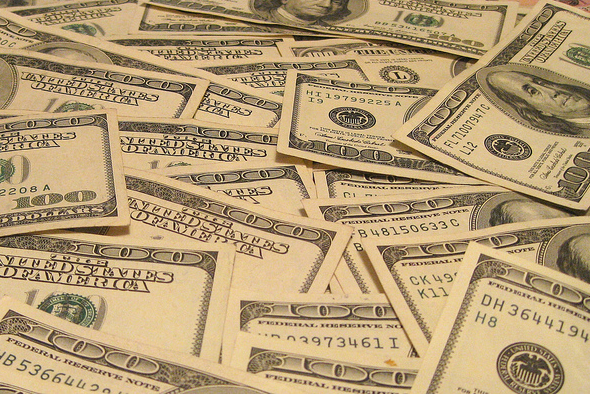 It's a new year and it's filled with possibilities! Most of us make some type of resolution this time of year. Some want to lose a few pounds, while others want to get their finances in check. While it may not be feasible to make more money, you can find ways to trim your budget without giving up things you love. Our family saved over a thousand dollars last year by cutting back on a few things we didn't really need. Here are suggestions that can be done with a few phone calls and can save you thousands of dollars in the new year.
Cut Your Cable
For some of us, our cable bill is more than all our other utilities combined. According to Consumer Reports, the average US cable bill is $86. For people who say TV is their life, it may be hard to give it up. Take baby steps. First, check your bill. Are you paying for premium services that you aren't using? Having the premium sports channels and movie channels like HBO may be nice, but if you're using them infrequently, it's a waste of money.
For those who like to order movie rentals right from the TV, STOP! Most rentals through your cable service cost between $3.99 and $8.99. Get in your car and head to the local Redbox instead where you can rent a movie for a little more than a dollar each. If you rent 10 movies a month at $5 a piece, this will save you over $400 per year.
For those who keep the cable around just to have it when you want to watch TV, try a streaming service instead. You can find devices like Apple TV and Chromecast for under a hundred dollars, and they allow you to stream all the free movies and TV shows on the web. Add a premium service like Netflix or Hulu and you can stream thousands of TV shows and movies.
You can pick up Chromecast for about $35, and both Netflix and Hulu will run you under $10 a month each. All you need is a reliable Internet connection and WiFi. This could save you anywhere from $50-$100 per month and up to $1,200 per year if you were subscribing to premium channels.
Shop Around for Car Insurance or Switch Your Policy
Most people think it's a hassle to change their car and home insurance. With most large companies offering online quotes, though, it could take just a few minutes to see what other options are out there. Some insurance companies like Progressive will do the work for you and get quotes from competitors.
If you absolutely don't want to switch car insurance, give your agent a call and see if there's anything you can do to save a few dollars. Last year, our family saved $500 just by removing a few optional coverages we didn't need, switching the status of a car we rarely use to a recreational vehicle and increasing deductibles.
Stop the Subscriptions!
Take a look at your credit card statement. Many of us sign up for subscription services (or free trials) and then forget to cancel them. $4 here or $10 there doesn't seem like a lot, but if you have a couple subscriptions active, it can add up. I cancelled all my online subscriptions and it came to $67 per month. This saves me over $750 a year!
This also goes for subscriptions for physical items like newspaper, boxes and magazines. Most news outlets have information online, and there is so much information on popular blogs that you can live without magazines.
There may be other ways you can trim your budget. Jot down all your spending in a notebook for one month. Do you have a $4 coffee habit or spend hundreds of dollars eating out each month? By writing it down, you can identify where the holes in your budget are and adjust your spending.
You may not notice cutting back on a few meals out a month, but in a year you could have saved hundreds or thousands of dollars!
Photo credit: flickr