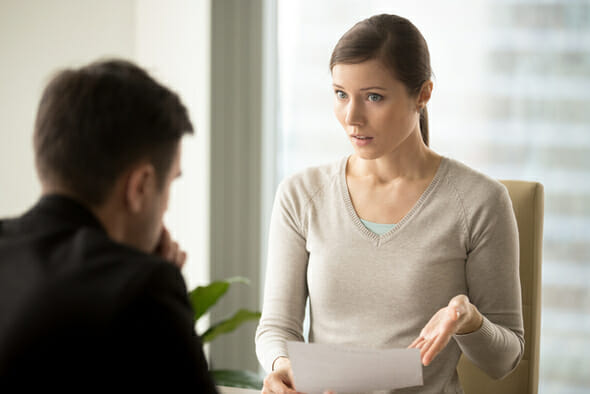 We all know that breaking up is hard to do but sometimes you just have to move on, especially if your bank has started piling on fees or you're not getting the same level of service as you're used to. This is a telling sign that their might be a better bank for you out there. One of the reasons why people stay in bad banking relationships is because of the perceived difficulty of transferring accounts and assets from one place to another but it's actually not as bad as you think. If you're ready to make a clean break, take a look at these tips for leaving your old bank behind.
1. Decide Where You're Going
You shouldn't close your old account until you've opened one at your new bank so first, you have to decide where you want to stash your cash. Some people prefer traditional brick-and-mortar banks while others are comfortable keeping their money in an online bank. When you're comparing banks, pay attention to the fee schedule, minimum balance requirements and the types of services they offer.
A third option is to forget the bank altogether and head to your local credit union. Credit unions offer the same types of products, i.e. checking accounts, savings accounts and loans, but they usually charge much lower fees. The difference is that you usually have to meet some type of membership requirement to join. The National Credit Union Association has a handy tool to help you find credit unions in your area.
2. Set Up Your New Accounts
Once you've chosen a new financial institution you should move forward with setting up the accounts you plan to use. At the minimum, you should have at least a checking account, although you may also want to set up a savings account or money market account as well. You'll need to have the bank or credit union's routing number and your account numbers to transition your assets over and change your existing direct deposit or automatic bill payments.
3. Ask About a Switch Kit
Many banks now make it easier to move on by offering a switch kit. This is a set of documents you complete at the new bank that tells them what accounts you're transferring and whether you have any recurring deposits or bill payments. You simply fill out the forms online or at your local branch and the bank does the rest. Once everything is switched over, the bank will also make sure the old account is closed. Just remember that it can take two to three billing cycles for automatic payments to be transferred and two to three pay cycles before your direct deposits start showing up in your new account.
4. Don't Leave Anything Behind
You don't want to overlook anything when breaking up with your bank and that includes, loans, CDs, retirement accounts and safety deposit boxes. If you've got a mortgage loan or car loan, you may want to look into refinancing with your new bank to see if you can get a better deal. Otherwise, you'll need to make arrangements to ensure that these loans continue to be paid so you don't default.
Getting a new safety deposit box is relatively straightforward but things get a little more complicated if you've got CDs or an IRA at your old bank. You could cash out the CD early but you'll likely pay a penalty so you may be better off waiting until it matures to move assets to your new bank. If you've set up an IRA, you can roll it over to your new bank or another financial institution but you'll need to go over the IRS guidelines for IRA rollovers carefully to make sure you avoid a penalty.
If you've been putting up with hefty fees or poor service because switching banks seems like too much trouble, you're only shortchanging yourself in the end. Although there is a certain amount of work involved, ditching the old for the new can yield a big payoff if it helps you save money in the long run.
Photo Credit: ©iStock.com/fizkes