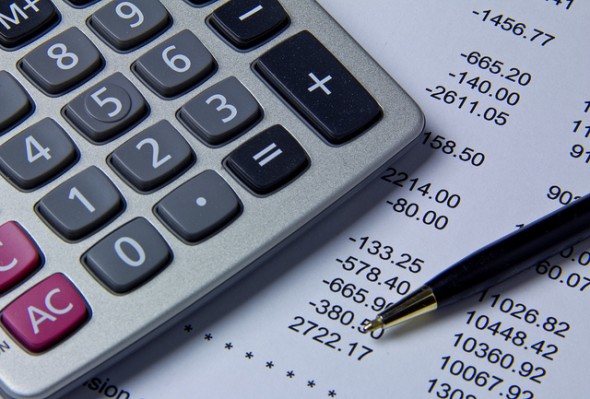 When it comes to managing your money, a checking account and a savings account are two of the most basic financial tools. One of each is usually sufficient if you're single but things can get complicated when you merge your money with a spouse or significant other. If you're juggling multiple bank accounts, here are a few tips to help you decide which ones you need to keep.
Find out now: How much life insurance do I need?
Take a Look at the Fees
More and more banks are doing away with free checking. So if you have multiple checking accounts, you need to pay close attention to what you're paying in fees each month. For example, some banks charge a fee if your balance falls below a certain limit. Having your money spread out over multiple checking accounts could be costing you money if you don't keep a lot of cash in each one.
Related Article: How to Haggle: Getting Free Money From Your Bank
You should also check out the fees you're being charged for your savings or money market account. Generally, these types of accounts allow you to make up to six withdrawals each month without a fee. If you're constantly having to transfer money out of savings into your checking, the bank could charge you a fee each time which only eats even further into your savings.
Check Out Your Interest Rates
Interest rates on savings accounts have dropped dramatically over the last few years but there are still banks that are offering competitive rates. Switching from one bank to another to get a better APY can make sense if the rate is significantly higher than what you're currently getting. But it's not always the best move. If you're constantly moving money around chasing a better rate, you're not really giving your money enough time to grow, which could make the effort wasted in the long run.
Aside from trying to get the best interest rate, some banks may also offer a cash bonus when you sign up for a new account. Typically, you have to meet a specific condition to get the bonus, such as keeping the account open for a certain period of time or maintaining a set balance. While this is a good way to make a little extra free money, trying to keep up with so many accounts could turn out to be more of a hassle than it's worth.
Separate vs. Joint Accounts
Whether or not you and your spouse should have separate or joint accounts really depends on how well you manage your finances, both individually and jointly. If you're able to work together to set goals, make a budget and manage your day-to-day expenses, then sharing accounts can cut down on fees and make it easier to keep up with what's coming in and what's going out.
On the other hand, combining your finances as a couple could spell disaster if you're not both on the same page. For example, if you're a saver and your spouse is a spender, it might be a good idea for each of you to maintain separate accounts for your personal expenses and your savings. You can set up a joint account for paying bills that each of you deposits money into. This way, the bills are still getting paid but you don't have to worry about your savings taking a hit if your spouse decides to go on a shopping spree.
Goal-Specific Accounts
If you're trying to save for multiple goals, like a down payment on a home, a new car or a dream vacation, dividing your money into individual savings accounts can help you stay on track. The downside is that spreading your savings out into several different accounts means you won't get the same bang for your buck in terms of the interest rate. If you only have a set amount you can save each month, it might be smarter to fund one savings goal at a time. Otherwise, you might feel like you're not making any progress and give up altogether.
Final Word
How many bank accounts you really need ultimately comes down to your financial management style and your individual needs. If you're well-organized, keeping up with multiple accounts isn't likely to be a problem. On the other hand, if you struggle to pay your bills on time or you don't seem to be able to keep money in your savings, adding more accounts to the mix probably doesn't make sense. Either way, you should always pay attention to the fees and the interest rates to make sure you're getting the best deal on your accounts. Re-evaluate your accounts once or twice a year.
Related Article: Everything You Need to Know About Student Bank Accounts
Photo Credit: kenteegardin