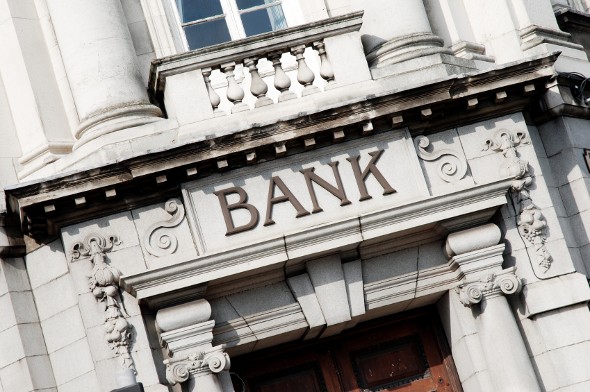 Banks are both borrowers and lenders. That means they pay interest (on customers' deposits) and collect interest (on mortgages and other loans). The difference between the interest a bank collects and the interest it pays is a big part of how a bank makes money. This is known as net interest income, but it's not the only income source for banks.
Check out our personal loan calculator.
More Than Just a Place to Stash Your Savings
Banks make money in several different ways. Even if you exclude investment banks and just consider commercial banks, the financial picture is complex. These days, the banking system is about a lot more than just having a place to put some money and earn a modest amount of interest. Banks want to expand the range of the services they're offering customers and expand their operations into other money-making avenues. Here are the main money sources for banks today:
Interest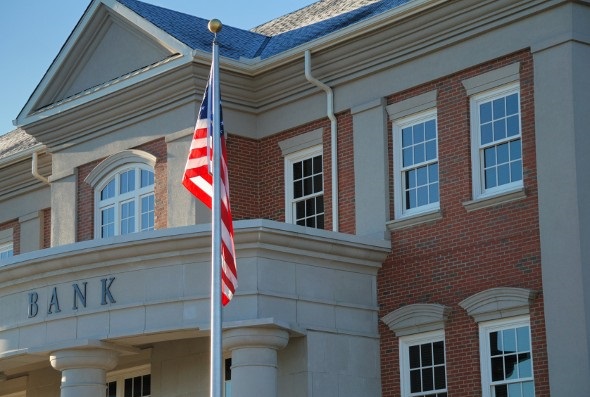 Banks make money in part by charging interest on money they lend to individuals, businesses and other banks. Banks make money from credit cards by charging fees, sure, but also by collecting interest from customers who carry a balance. They make money on mortgages, sometimes through the mortgage interest payments that homeowners make each month and sometimes by selling that mortgage to Fannie Mae, Freddie Mac, a loan servicer or an investment firm.
Small business loans and personal loans are another source of interest income. Finally, banks also make money on the interest they charge when they loan money to other banks (inter-bank lending).
Fees
You're probably aware that banks collect fees from their customers. Fees are one of the ways that banks make money from checking accounts and savings accounts. Even checking accounts that advertise themselves as being "free" can carry fees. Fees are an important tool for banks and part of how banks make money from debit cards and personal checks.
There are fees for using certain ATMs, fees for overdrawing your checking account and bouncing checks, fees for failing to maintain a required minimum balance, fees for getting express delivery of checks or foreign currency and so on. These fees can really add up, and they're one of the more frustrating (for the customer) ways that banks make money.
Banks don't just collect fees from their retail customers. They also collect fees from the retailers who swipe your debit and credit cards. Some retailers only accept cash or offer a discount for customers who pay with cash. That's partly to avoid shouldering the cost of these bank-imposed fees.
Shareholders' Equity
Another way that banks raise capital is through shareholders' equity. When a bank first opens, the initial investments in the bank form a capital base. Over time, banks can sell shares to raise more money. Institutional investors, big pools of money like mutual funds, pension funds and insurance companies typically hold ownership stakes in big banks.
Shareholders are an important source of capital for banks. Capital is what keeps banks steady and allows them to absorb losses from investments that don't pan out or from defaulted loans. That's why one of the key concerns for regulators after the 2008 financial crisis was to increase and monitor capital requirements for banks.
Banks are required to adhere to capital requirements. These are rules governing the ratio of a bank's equity assets and its risk-weighted assets. If a bank takes on too much risk it's vulnerable to collapse.
Use our tool to compare checking accounts.
Asset and Wealth Management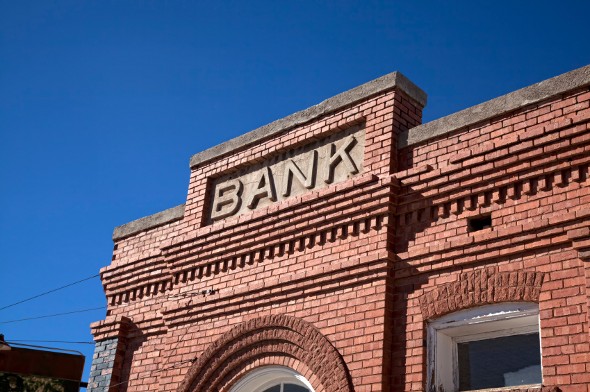 Another way that some banks make money is through asset and wealth management. Banks can charge for managing and investing clients' money and those charges add up to big bucks. A bank may have a client who starts off with just a savings and a checking account. That customer may graduate to a credit card or two, and maybe even a home mortgage or personal loan. The bank is now making money from the interest that customer pays.
When that customer becomes wealthy enough, he or she may become a wealth management client. The bank can sell him or her investment advisory services, insurance and more. And the bank will make money every step of the way.
Related Article: The Pros and Cons of Switching to a Mobile-Only Bank
Trading
Some of the biggest names in banking make big money by trading assets such as derivatives and bonds. Trading can account for hundreds of billions of dollars in revenue for big banks. The financial crisis prompted a crackdown on some banks' trading processes, but for the largest banks trading is still very much in the picture. It's more lucrative than collecting interest on individual loans.
The Takeaway
If you've ever wondered how banks make the money they need to pay their employees and rent valuable retail space, now you know. Banks have their fingers in more than one pie. They're also consolidating, merging and acquiring, which increases their scale and ability to make money. It may seem like there are more and more bank branches in your neighborhood, but in fact there are fewer banks in the US today than there were in the 80s.
Photo credit: © iStock/ilbusca, © iStock/sshepard, © iStock/ElFlacodelNorte