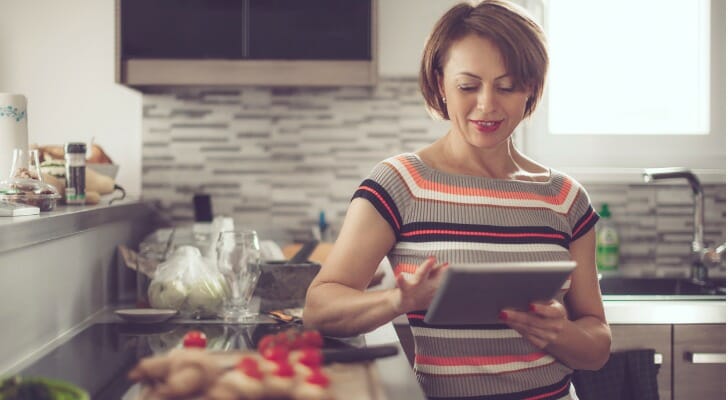 If you've decided you have no need for physical bank branches, an online bank could be just the thing. With many online banks offering significantly higher interest rates than their bricks-and-mortar counterparts, many consumers are making the switch. But which online bank should you choose? Two big names you'll want to check out first are Marcus by Goldman Sachs and Ally Bank. Here, we look at what each bank offers its customers.
Who Should Bank with Marcus by Goldman Sachs?
Marcus by Goldman Sachs is the investment bank's retail financial services arm. You can find a savings account and a handful of certificates of deposit, each with competitive interest rates.
Marcus is a good option for consumers who want a high interest rate on their savings, but don't care much about fast access to cash. While you can easily find your accounts online, it's pretty difficult to access your money in person: Not only are there no branches, but you won't have ATM access, either. To access your accounts on mobile, you'll have to use your internet browser, as there is currently no Marcus app. Marcus does employ multi-factor authentication, firewalls and encryption to keep its site and your information safe, but as always you should be careful when entering your banking information in public settings.
Who Should Bank with Ally?
Ally Bank is a great option for those who want to keep multiple bank accounts with the same bank. It not only offers a savings account and certificates of deposit, but it also offers other types of deposit accounts, including a checking account and a money market account. Even without branches, you'll still be able to easily access your accounts online, on mobile (app or in-browser) and in-person at any Allpoint® ATM at no extra fee.
One concern that some customers may have with online banks is safety, as the major players in the online banking world aren't always old, trusted banking brands. Ally Bank is safe to use, however. It's still insured by the FDIC, meaning that up to $250,000 per account is protected in the unlikely event of bank failure. The bank's website and your information are also protected by firewalls, encryption, authentication and more to ensure your safety.
Goldman Sachs vs. Ally Bank: Products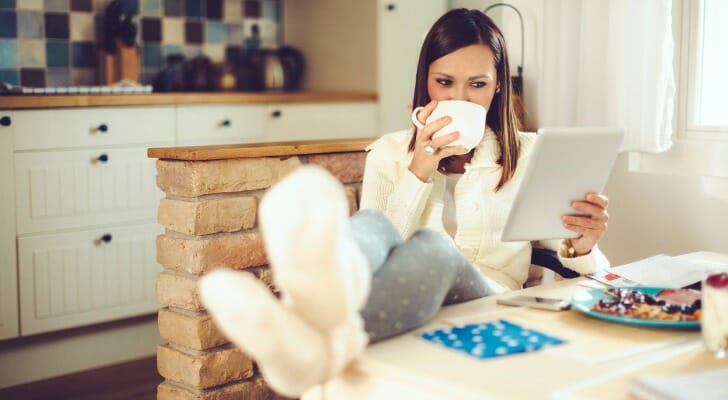 Ally Bank definitely has Marcus beat when it comes to its range of product offerings. Marcus offers only savings and certificates of deposits, with one savings account and two types of CD account (each with multiple rates and terms available). By contrast, Ally Bank offers a savings account, a money market account, an interest-earning checking account and three types of CDs (likewise with various terms available). So if you're looking to open multiple types of deposit account with the same bank, Ally would be the right choice for you.
Ally Bank CDs stand out for their variety and high interest rates. The High Yield CDs are your more basic accounts, with terms ranging from three months to five years; each term has competitive rates, and the longer-term CDs offer higher rates for higher account balances. The Raise Your Rate CD gives you the opportunity to do just that: Unlike most CD accounts, which lock you into an interest rate, this account allows you to boost your rates any time rates go up (and Ally will alert you if this is the case). Finally, the No Penalty CD allows you to access your funds before The CD's maturity date, at no penalty. That's in contrast to typical CD accounts, which lock up your funds for the duration of the term and charge a penalty for early withdrawal.
Marcus CDs offer rates competitive with Ally. Its High Yield CD terms range from six months to six years, and there are three No-Penalty CDs to choose from – a seven-month, 11-month and a 13-month account. You'll need at least $500 to open a Marcus CD; that's relatively low compared to the typical $1,000+ minimum required by other banks, but Ally still has it beat here, as it does not require a minimum deposit to open any CD.
Neither Marcus nor Ally requires a minimum deposit to open a savings account.
Goldman Sachs vs. Ally Bank: Fees
Both Marcus by Goldman Sachs and Ally offer their customers the chance at free banking, with no monthly fees on any of their accounts. This means you won't have to maintain an account minimum to avoid getting dinged by a fee, and you don't need to worry about maintenance fees eating into the growth of your savings.
Ally Bank promises no hidden fees for its customers, instead choosing to be more upfront about any potential costs. You can face fees for returned deposit items, overdrafts, excessive transactions, expedited delivery, outgoing domestic wires and account research. You will also face a fee of $10 for each transaction over the federal six-transaction limit per cycle. You're also limited to six outgoing transaction with Marcus; just be sure to ask about the fee for each extra transaction. Marcus won't charge you a fee for transfers to or from an external bank account.
You'll also want to be careful of early withdrawal penalties, which are assessed when you withdraw any of the principal amount in a CD. Early withdrawals, except from Marcus' No-Penalty CDs and Ally's No Penalty CD, will incur a penalty.
Goldman Sachs vs. Ally Bank: Rates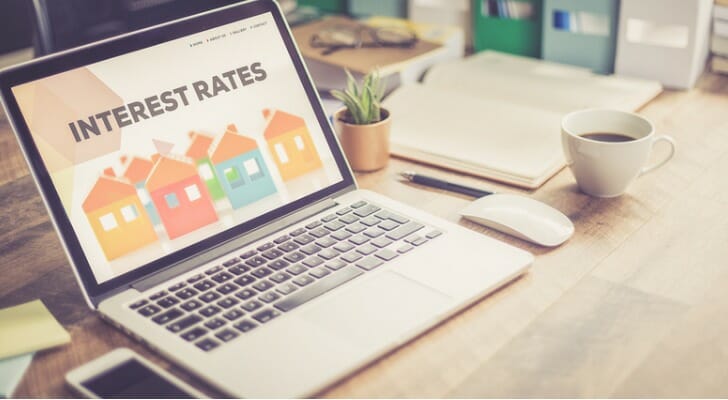 While rates are always fluctuating, the Marcus by Goldman Sachs Online Savings account currently has a higher interest rate, at 2.05% APY, than Ally's Online Savings, which offers 1.90%. Marcus also tends to have slightly higher CD rates than Ally's High Yield CDs, although Ally does come in higher on some terms. Ally also offers the opportunity for those with higher balances to earn at higher rates on its High Yield CDs and No Penalty CD.
Ally Bank also offers competitive interest rates on its money market account and checking account.
The Takeaway
All in all, both Marcus by Goldman Sachs and Ally Bank offer great savings opportunities due to competitive interest rates. Marcus does hold a slight advantage in the interest rate department, especially in its core savings account. However, Ally Bank provides the best access to your money, with both ATM access and mobile app abilities, neither of which Marcus provides. Ally Bank also has a more robust suite of banking products than Marcus, with offerings that extend beyond savings accounts and CDs.
Tips for Choosing the Right Bank
To find the best bank for you, first consider what you need to better your financial situation and reach your goals. Perhaps you're paying too much in checking account fees; switching to a free checking account like Ally's will allow you to invest that saved money elsewhere. Even better, you might try to find a checking account that earns interest, in addition to a high-yield savings account.
If neither Marcus by Goldman Sachs nor Ally Bank appeal to you, there are still a number of online banks to choose from. Consider Citizens Access, the online bank venture of Citizens Bank, or perhaps the self-explanatory Bank of Internet.
Having trouble making the best financial decisions for yourself? If you need some help, you can turn to a financial advisor, who can offer professional and comprehensive financial advice. They can help you invest better and build a retirement plan that works for you. SmartAsset's financial advisor matching tool can easily and quickly connect you to qualified advisors in your area.
Photo credit: ©iStock.com/Eva Katalin Kondoros, ©iStock.com/Eva-Katalin, ©iStock.com/cnythzl