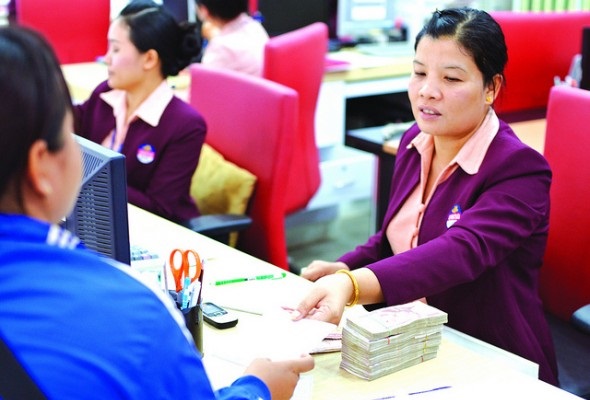 Going to the bank has always been a chore. On most days, it's just another bullet on a list of errands to hurriedly run in a day. Now, however, some banks are transforming into more than just a necessary evil to become places that are, well, cool. In an effort to draw people away from banking solely online or via smartphones, banks across the country have been luring customers in by offering services that make their locations a place where you actually want to be. Here are the banks with the best perks.
Find out now: Which checking account is best for me?
This past fall, an Umpqua Bank in Oregon helped jump-start this phenomena by holding their own version of Oktoberfest at a branch in Portland. The free beer, pretzels, and traditional German-style accordion music helped draw a crowd of close to 150 people.
According to the Wall Street Journal, the buck doesn't stop there. Umpqua Bank, which has over 200 locations nationwide, has held other events like yoga classes and dog fairs. It's all in an effort to foster a community atmosphere and to "turn [banking] into a pleasant experience" says Eva Callahan, a spokeswoman for Umpqua Banks.
Other companies, like JPMorgan and Chase, are catching on. At a recent conference in February, they announced that they will begin toying with the idea of "new-age" banking. They'll start by offering services like ATM's that distribute exact change, and add other subtle constructional design tweaks that will help create a more personalized and independent environment within the walls of their new branches. Think of a setup similar to the spacious, clean looking ones found in an Apple Store. So far, the new atmosphere has only been applied to the Chase location in Chinatown, San Francisco and the jury is still out on whether or not it will be a success.
As an added enticement for customers to come inside, TD Banks have initiated a coin counting machine called a "Penny Arcade" in select locations, which is free for those with an account. But many banks are planning on going more simply, with added features like free wifi to simplify transactions.
Smaller banks have held events that pertain to the individuals personal financial situation. Connex Credit Union in Connecticut has held classes to inform first-time home buyers and senior citizens about new facets of Medicare, while Beneficial Bank in Philadelphia contains a library where patrons can learn more about the offers and terms associated with modern banking. Simple actions like this make the customer happy and more willing to walk into the bank with ease and stay there. The personal interactions will surely lead to more conversations with customers about what they want out of their banks, so the perks may very well keep on coming.
It's not uncommon to model a business aligned with the "hangout" atmosphere that corporations like Starbucks arguably introduced and Apple perfected, but be apprehensive of the backfire that could easily occur (lest we forget JCPenney relabeling as the more modern "JCP" and subsequent "It's No Secret" video). Banks are a staple in any community, so if the change is drastic enough to upset the customer, the criticism will be much more harsh.
The trick is for banks to somehow create a place where younger customers who only know the world of online and smartphone banking and those who have made a habit of physically interacting with banks for transactions and services will both feel comfortable and satisfied. In the future, we could easily see banks hubs for financial services, social interactions, and educational seminars.
The idea behind the "new age" bank atmosphere was prompted by the need for more face-to-face interactions within the walls of banks. Financial Management Solutions Inc. recently released a study which found that teller transactions had decreased a whopping 40% between 1992-2012.
But one may wonder, why is there a need for physical interactions between customer and bank when online banking is often more convenient, and was initially introduced by the banks themselves?
Photo Credit: World Bank Photo Collection