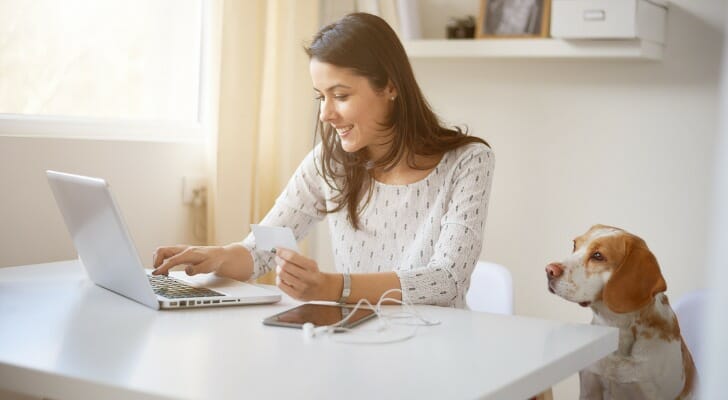 Online-only bank accounts are increasingly popular. They tend to offer better interest rates than typical banks because they don't have to pay the costs of having brick-and-mortar locations. Two popular online banks in the U.S. are Ally Bank and Barclays Bank. If you're thinking of opening an account with one of these banks, here's how they compare.
What to Know About Ally Bank
Ally Bank is an online financial institution with very customer-friendly offerings. It offers interest rates that are among the highest available, 24/7 customer service, and the ability to use any Allpoint ATM for free. Ally offers checking, savings, and money market accounts, along with CDs and IRAs. They also have their own credit card. Ally also offers separate investing options with trading and a managed portfolio service. Banking accounts at Ally are FDIC-insured.
What to Know About Barclays Bank
Barclays Bank is a major banking institution based in the United Kingdom. In the US, however, they only offer online banking. Barclays offers great interest rates on their online savings accounts and CDs. Their customer service is available 7 days a week from 8 a.m. to 8 p.m. eastern time; your account is always available online. Barclays does not offer any ATM access; to withdraw funds, you must transfer to a linked bank account. Barclays is also FDIC-insured.
Ally Bank vs. Barclays Bank: Accounts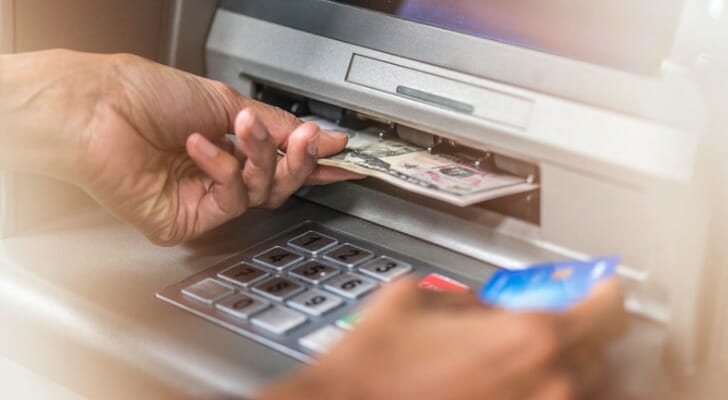 In terms of accounts, Ally offers checking accounts, savings accounts, money market accounts and CDs; Barclays offers only savings accounts and CDs. Both Ally and Barclays offer access to your money via a linked bank account on their website. However, Ally goes a step further by also allowing you to withdraw money from any Allpoint ATM, of which there are 43,000 in the U.S. Additionally, Ally reimburses up to $10 per billing cycle for fees charged by other ATMs. Barclays does not offer ATM access.
In addition, Ally participates with Zelle, so you can send money from your checking account with the Zelle app to friends and family in the US with a bank account. You cannot use Zelle to send money from your Barclays account.
| | | |
| --- | --- | --- |
| | Ally Bank | Barclays Bank |
| Checking | Yes | No |
| Savings | Yes | Yes |
| Money Market | Yes | No |
| CDs | Yes | Yes |
Ally Bank vs. Barclays Bank: Rates
Because they serve as internet-based banks, both Ally and Barclays are able to offer some of the best rates available. Ally's savings accounts come with 2.00% APY regardless of how much you have in your account. Barclays' rates are a bit higher, at 2.05% APY. They also do not have a minimum account balance.
Ally also offers interest on its checking account, but at a much lower rate. For accounts with less than $15,000 daily balance, you earn 0.10% APY. If you maintain over $15,000 daily, you earn 0.60% APY.
Both banks also offer CDs. For you to earn the high rates that come with CDs, you have to leave your money in place for months or even years at a time. For those worried about possibly needing access to the money in a CD, Ally offers No Penalty CDs that don't charge a penalty for withdrawing before the maturity date.
Below is a grid with both banks' CD offerings and rates. As you'll see, Ally tends to have higher rates for shorter term CDs, while that gap closes for terms longer than a year. In a few cases, Ally's rate is variable depending on how much you've got in the account.
Ally vs. Barclays: CD Rates
CD Term
Ally
Barclays
3 Month
0.75%
0.35%
6 Month
1.00%
0.65%
12 Month
2.65%
2.55%
18 Month
2.50%-2.70%
2.55%
2 Year
2.60%
2.60%
3 Year
2.60%-2.75%
2.65%
5 Year
3.10%
3.10%
Ally Bank vs. Barclays Bank: Fees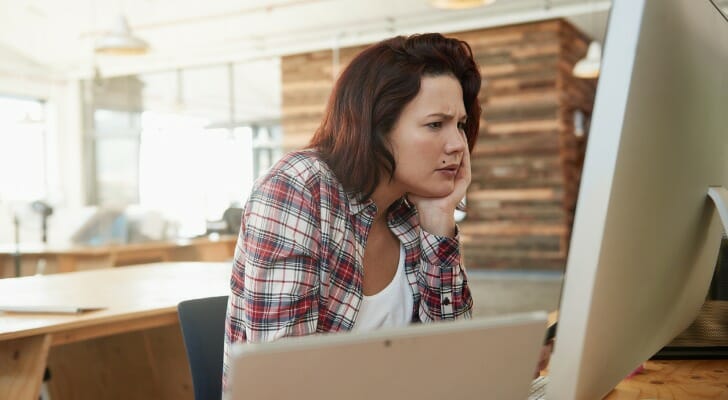 Ally does not charge fees for the most common services and transactions. There is no monthly maintenance fee, no fee for ACH transfers, no charge to get copies of your statement online, and no charge for standard checks. They do charge for issues like overdrafts, which is a $25 fee. If you make more than 6 deposits or withdrawals to a money market account in a statement cycle, you'll be charged a $10 fee per transaction. Both of these fees are fairly common in the banking world.
Barclays also does not charge a monthly maintenance fee and does not have minimum balance requirements. They don't charge for online transfers. Their overdraft fees are just $5.
Bottom Line
Which bank should you choose? It depends on your banking needs. If you want a bank that offers cash access, Ally is the clear choice. If you don't care about being able to access your money, it comes down to which bank offers the best rate for the account you need. Barclays offers slightly higher rates on savings accounts, Ally wins on short-term CDs, and they're about neck-and-neck on longer-term CDs. Figure out what account you'll need and whether you value easy access to your money, and the decision should be clear.
Tips to Make Your Savings Go Further
Ally and Barclays are both well ahead of traditional banks on interest rates. But even their high rates pace well below what you can earn in the stock market over the long term. Use our retirement calculator to see how much money you'll need to retire, then consider which brokerage account can help you earn the rate of return to get there.
Building a comprehensive financial plan can be a daunting task, but you don't have to go it alone. Our financial advisor matching tool can help: Just answer some questions about your financial goals, and we'll connect you with up to three qualified advisors right in your area.
Photo Credit: © iStock / millann; © iStock / vm; © iStock / pixdeluxe