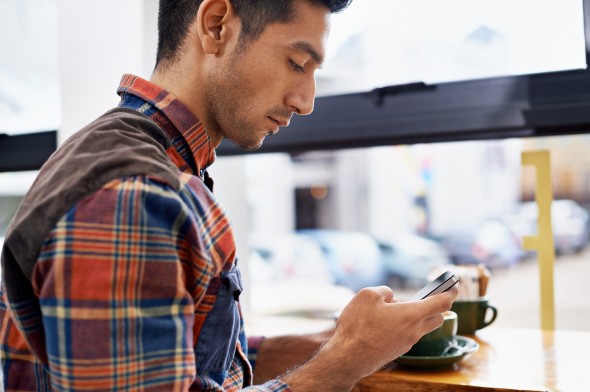 In the past, all banking was done in person. You couldn't deposit a check or transfer a payment without visiting a brick-and-mortar bank or an ATM. Technology has transformed every aspect of our lives, including our banking activity. Not only is it possible to monitor your savings and checking accounts online, but it's also possible to control your accounts through your smartphone.
Mobile Banking: The Basics
Mobile banking has recently grown in popularity in America and across the globe. Mobile banking statistics show that it accounts for 35% of all banking interactions that take place in the United States. That percentage is higher than for each of the other kinds of banking.
Of course, mobile banking services vary depending on the bank or credit union that you do business with. Generally, mobile banking gives consumers the ability to use their cell phones and tablets to pay bills, manage accounts, transfer funds to friends and make mobile checking deposits.
Mobile banking technology has progressed over time. In its infancy, it mainly involved SMS banking via text messaging. Now, receiving text message notifications about deposits and overdrafts, using mobile Internet browsers to access banking sites and testing out different banking apps all fall under the umbrella of mobile banking.
It's important to note that there's a difference between mobile banking and mobile-only banks.
Many traditional banks and credit unions offer mobile sites and apps for their busy customers who don't have time to meet with tellers face-to-face. Mobile-only banks, on the other hand, don't have physical locations. Instead, all banking is done through apps on mobile devices.
Mobile Banking Apps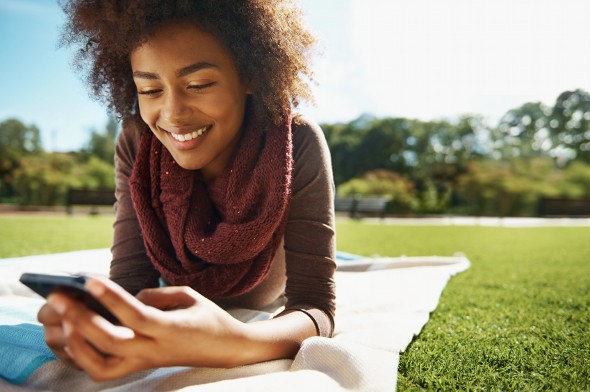 Mobile-only banking apps are shaking up the banking world. Moven, Simple, GoBank and BankMobile are some of the more popular choices. They often come with debit cards and have the same capabilities you'd find at a traditional bank, minus many of the pesky overhead fees.
In fact, certain mobile-only banks (like BankMobile) don't require users to pay a single fee. BankMobile even provides free overdraft protection. And with BankMobile and Moven, you won't be charged for withdrawing cash from any of the thousands of ATMs that they operate across the nation.
If you're not ready to end the relationship with your big bank, you can use its app in conjunction with any of the other banking and mobile savings apps for Androids, iPhones and Windows phones, apps like Mint and Spendee. Some of the best mobile banking apps include the ones run by Bank of America, Capital One and credit unions such as the Navy Federal Credit Union and Pentagon Federal.
Mobile Payments
Instead of using cash or a debit or credit card to make a payment, people these days can make payments and transfers using their digital wallets. Financial institutions have teamed up with smartphone companies so that consumers can buy goods at specified locations or transfer money to one another.
Apple Pay has already become a common way to pay at hundreds of thousands of businesses. iPhone users can scan an image of their credit cards, add them to their phones or Apple Watches and hold them up to payment terminals when shopping. The future of mobile payments will include the arrival of Samsung Pay and Android Pay, which are expected to be available for consumers near the end of 2015.
Google Wallet already lets you store your credit card account information within its app and Passbook keeps your coupons, movie and concert tickets all in one place. Apps like PayPal and Venmo also play a role in the mobile payment game by allowing you to receive funds and transfer money to other people and accounts.
Mobile Banking: The Pros
Mobile banking can be a convenient way to keep track of your bank accounts on the go. You can view the status of your accounts from anywhere at any time of the day without paying the high fees that regular banks tend to charge. And you can deposit checks from the comfort of your own home by snapping pictures of them.
Banking apps can help you in ways that a regular teller can't. Text messages can alert you when your balance is lower than usual. When you're in the middle of nowhere, an app can tell you where the nearest ATM is located so you're not wasting your money on foreign transaction fees.
The Problems With Mobile Banking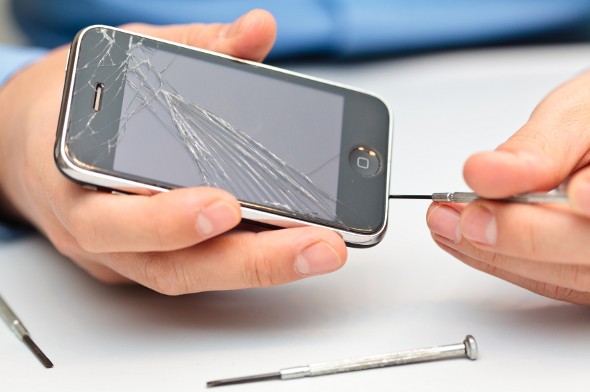 Mobile banking security is one of the biggest concerns associated with this technology. Hackers and thieves are getting craftier and mobile apps and text messages aren't nearly as secure as financial institutions and banking websites are. A stolen phone or mobile device can easily give fraudsters access to your bank accounts, passwords and financial information.
Mobile-only banks aren't as useful if you're interested in opening an account with more advanced features. You may not be able to deposit as much money into your account as you'd like to at one time and you'd have to go out of your way to get a money order or cashier's check. Something as simple as putting cash into a checking account suddenly seems a lot more complicated when you have a mobile-only bank.
The Bottom Line
Mobile banking trends suggest that it's an advancement that's here to stay. While it makes banking cheaper and easier, security remains a major obstacle preventing some people from enjoying its benefits.
Until this problem is resolved, it's a good idea to be cautious. To keep thieves from stealing your money, it's best to only log into your accounts through secure networks and to routinely keep an eye on them so you're aware of a hack as soon as it happens.
Photo credit: ©iStock.com/PeopleImages, ©iStock.com/pixdeluxe, ©iStock.com/MorePixels