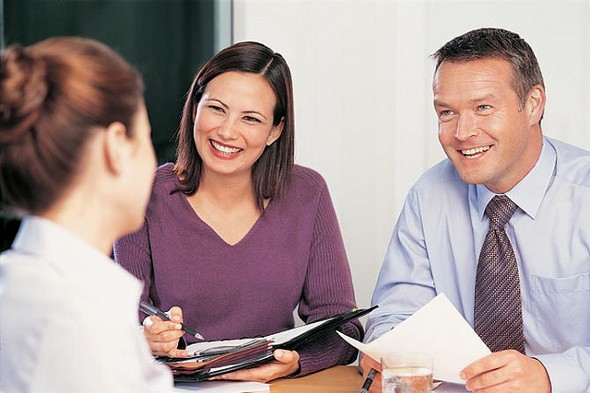 Congrats, you made it! Not only did you complete four demanding years of college, but you applied for dozens of jobs, went through rounds of interviews and even negotiated a salary for your first job. And now you're ready for your first day of work. After you take an hour figuring out what to wear, be sure to let yourself relish the experience. The days will only get busier and more stressful going forward, so be sure to take it all in. And to help prepare you further, here's a good idea of how you'll settle in on your first day.
Step 1: HR
Your day will most likely start by meeting with the HR representative. They will talk about the company and review what they're legally required to tell you. Get ready to read carefully and sign some paperwork. Remember to memorize your social security number before Day 1 (you should know it already). The documents you'll go over will include tax forms, direct deposit and–most importantly– retirement information. Make a note that the first thing to do after your first day is set up your retirement account.
Step 2: Team Member
As the newest team member, you will start from the beginning. They'll tell you about the company's overriding mission (or elaborate on what was discussed during the interview) as well as your team's specific goals. Be engaged right from the start. Know what questions you want to ask, and don't be afraid of asking something stupid. They hired you, after all!
Step 3: Stay out of Everyone's Way
Your day is pretty much done by now, but you have hours to go. So make yourself useful: do all the annoying tasks that will set you up for success when you're fully up and running. Make sure your desk is organized to your liking, confirm you know everything about your computer, and if you see an opportunity to help out a team member, jump on it. Fix the jammed printer and you'll be everyone's best friend.
Step 4: Celebrate
Relish in a job well done! You have a job, you're a member of the workforce and you're (sort of) an adult. You survived your first day and you now have a good idea of what to expect going forward. Just hope it only gets better.
Photo credit: flickr