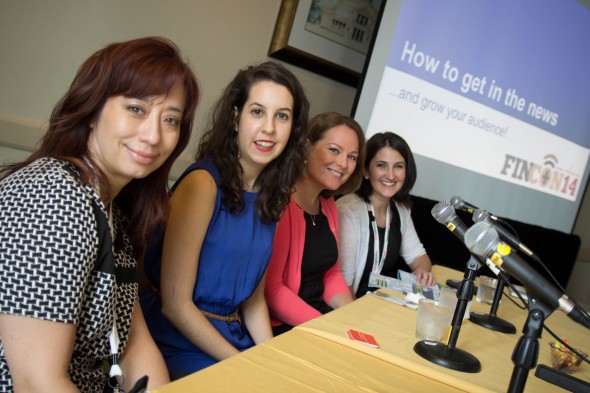 What happens when a bunch of people who only know each other by Twitter handles show up together in New Orleans for the weekend? Well first of all, there's a lot of squinting to read names on badges. But beyond that, a lot of networking, learning and fun.
Find out now: How much do I need to save for retirement?
In its fourth year, FinCon attracted more than 600 people to the Big Easy for a few days in September. FinCon started off in 2011 as the Financial Blogger Conference but has since expanded to include anyone in the finance and new media world. Typical attendees range from financial bloggers to business journalists to marketing representatives. The slogan for the conference is "Where Money and Media Meet."
The event is a time to connect with others creating new media (blogging, podcasts, social media and web tv) about financial topics (like debt, investing and couponing). There are panels and workshops where attendees can hear from experts and other bloggers on various topics related to creating, promoting and profiting from content. There are also some big name keynote speakers. This year they included Jeff Goins, Chris Ducker, Dr. Daniel Crosby and Farnoosh Torabi. At past FinCons Jean Chatzky, Jeff Rose, Liz Weston and Ramit Sethi have also spoken.
So while attendees might have arrived only knowing Twitter handles, they left knowing friends.
Check out the above video for a glimpse at SmartAsset's four days in New Orleans for FinCon in less than 90 seconds. (Sorry, we left out the karaoke, ghost tours and Bourbon Street adventures! It's probably for the best…)
In addition, we are officially kicking off a series of video blogs so keep checking back for interviews with your favorite bloggers. Once a week we will post them right here on the SmartAsset blog. Get ready to hear from people like JD Roth, Farnoosh Torabi and J Money.
Photo and Video Credit: Walter Tyler