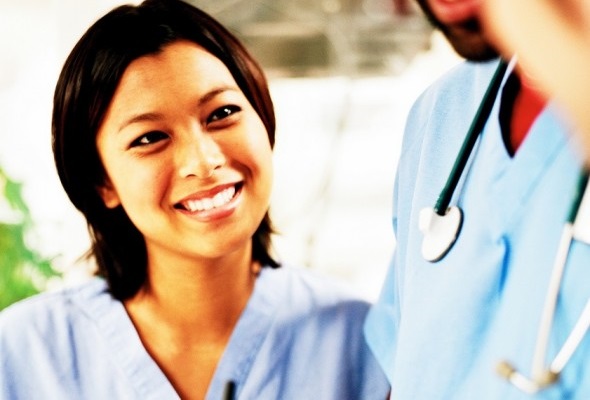 I was recently perusing the 2013 Gallup survey on "Honesty/Ethics in Professions." Those who participated in Gallup's survey where give a simple prompt: "Please tell me how you would rate the honest and ethical standards of people in these different fields- very high, high, average, low or very low." The resulting ranking was based on what percentage of those surveyed thought the profession had very high/high ethical standards.
I wanted to see what professions or careers make the grade when it comes to both respectability and respectable pay. Here is a look at jobs that rank high and low in ethics and what people get paid to work in those positions. The median salary statistics from the Bureau of Labor and Statistics released earlier in 2014.
Top Ten Honesty/Ethics
1. Nurses – 82% rated them very high/high on ethics; $65,470 (median salary for a Registered Nurse)
2. Pharmacists – 70%; $116,670
3. Grade School Teachers – 70%; $53,090
4. Medical Doctors – 69%; $187,200
5. Military Officers – 69%; Varies
6. Police Officers – 54%; $56,980
7. Clergy – 47%; $19,780
8. Day Care Providers – 46%; Less than $25,00
9. Judges – 45%; $102,980
10. Nursing Home Operators – 32%; $88,580
Bottom Ten in Honest/Ethics
10. Local Office Holders – 23% rated them very high/high on ethics; Part-time pay-$20,000+
9. Business Executives – 22%; $168,140
8. Newspaper Reporters – 21%; $53,880 (Editors, reporters, etc.)
7. Lawyers – 20%; $113,530
6. TV Reporters – 20%; $35,870 (non anchors)
5. Advertising Practitioners – 14%; $119,480
4. State Office Holders – 14%; $43,000-$179,000
3. Car Salesmen – 9%; $63,800 (WSJ.com)
2. Members of Congress – 8%; $174,000 (payscale.com)
1. Lobbyists – 6%; $101,529 (11.Salary.com)
We all know there is good and bad in all occupations, but there are some takeaways here. Most of the professions or careers that rank high on the ethics test deal with our basic hierarchy of needs. The top contenders all play a role in the general public's, health, wealth and safety. Just a little food for thought for millennials decided what career path they will choose and others who are considering a career change.
Update: SmartAsset can help you with more than just your career-related questions. In fact, so many people reached out to us looking for tax and long-term financial planning help, we started our own matching service to help you find a financial advisor. The SmartAdvisor matching tool can help you find a person to work with to meet your needs. First you'll answer a series of questions about your situation and goals. Then the program will narrow down your options from thousands of advisors to three fiduciaries who suit your needs. You can then read their profiles to learn more about them, interview them on the phone or in person and choose who to work with in the future. This allows you to find a good fit while the program does much of the hard work for you.
Photo Credit: flickr