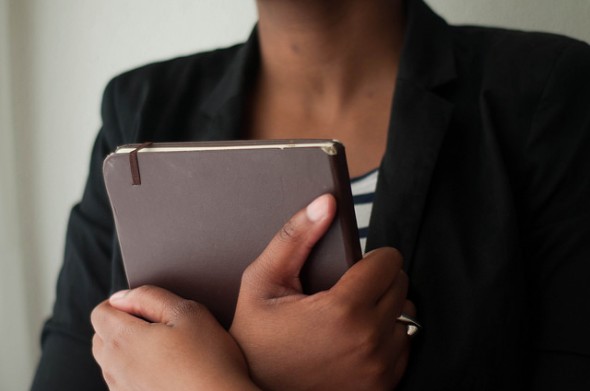 In today's tough job market, it takes more than just a degree to get noticed by employers. While education is a must-have, gaining experience in the industry you plan to work in before you graduate can give you a competitive edge. Working as an intern is a great opportunity to gain insight into a particular field but like anything else, you only get out of it what you put into it. If you've locked in an internship for the summer, here's what you can do to make sure it pays off.
1. Look the Part
Jeans and sneakers may be your standard student uniform but you'll probably need to rethink your wardrobe choices as an intern. Most companies require their employees to adhere to some type of dress code and even though you're not technically an employee, you should still make an effort to look as professional as possible. How you dress speaks volumes to potential employers and you want to make the best impression possible from day one.
2. Take the Lead
An internship is meant to be a learning experience but it's difficult to gain any knowledge if you're not staying active. Getting an assignment can be difficult if your supervisor is extremely busy or they're not sure what kind of tasks you can handle. In these situations, showing a little initiative can go a long way.
Proactively looking for something to do lets the company know that you're capable of working hard. If you can't find anything then you may have to create a project for yourself. In either case, it's a win-win because you're getting a chance to expand your skill set and demonstrate your creativity.
3. Stay Visible
Having a solid work ethic can take you far but only if the right people take note of what you're doing. If your internship is with a large company, it's easy to get lost in the sea of other interns and employees so you have to make an effort to be visible. How you position yourself can determine whether you stand out from the crowd.
Keeping yourself in the company's sight lines may mean volunteering to help out with a big project or giving constructive feedback on what someone else is doing. If you don't know all of the people working around you taking the time to introduce yourself can help to boost your visibility.
4. Build Your Network
The strength of your network can go a long way towards determining your success when you're trying to land a job. Breaking into a career field as a new grad can seem impossible unless you know someone who knows someone. Not using your internship as an opportunity to add to your list of contacts is one of the worst mistakes you can make.
Look for ways to get to know your colleagues and higher-ups whenever possible. Company meetings, workshops or even social events provide a chance to make connections or bolster an existing professional relationship. Even something as simple as going to lunch with a few people from the office may open the door to a valuable opportunity.
5. Ask for Feedback
An internship is kind of like a test run for how well you'll perform once you're actually on the job. Asking your supervisor for feedback gives you a chance to assess your strengths and weaknesses and it shows them that you're interested in learning how to do your job well.
Use regular check-ins as an opportunity to ask questions and demonstrate what you've learned so far. Be prepared to answer any questions your supervisor may have but be sure to take a diplomatic approach if you're asked for feedback about the company. When it comes to offering constructive criticism, it's all about the delivery.
While there's no guarantee that an internship will translate to a full-time position later on, taking the right approach from the start can improve the odds of landing an offer. Maintaining a positive, professional attitude and showing up ready to work can make a huge difference in the quality of your experience.
Photo Credit: Makemie