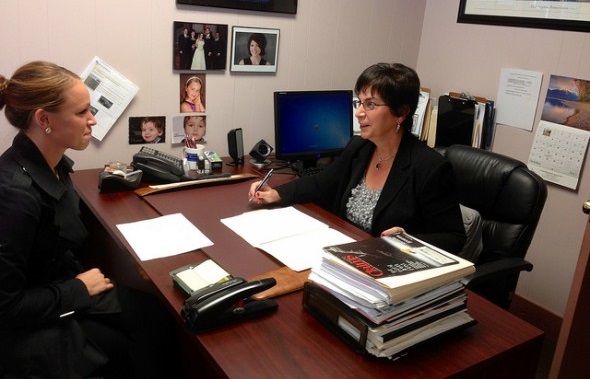 You know you are going to have answer a lot of questions. But you should also be asking them. Job seekers should be prepared for both sides of the question. Many people practice their answers but aren't ready to ask for them. The trick is questions that show you have done research, are intelligent and worthy of a job offer (or at least moving to the next round of interviews!).
These questions should not be able to be answered simply by looking at the company's or organization's website. You also don't want to ask a yes or no question. The questions you ask should require thought-provoking responses that give you insight into the inner workings of the organization, as well as let the interviewer know you have put some thought and preparation into working for the company.
Here are five of the best questions to ask during a job interview:
1. What did past employees in this position do to succeed?
The answer to this question can give a job seeker somewhat of an inside glimpse into the overall company culture. It can tell you what is expected and what is considered above and beyond for the role but also for the whole company. What one person does to succeed within a company is indicative of what the organization, as a whole, does to succeed. This question also helps to make the potential employee aware of what type of skill set is most valuable for this position and if their skills match up.
2. What would be the most valuable contribution I could make in the first 60 days?
This is a bit of a loaded question, but it shows the interviewer you are ambitious and ready to work. It also shows you are goal-oriented. These are obvious, soft skills that human resource recruiters and managers are looking for in new employees. The response to this question also informs the job seeker what direction the company is trying to go with this position, and can help you determine if you are interested in this type of work.
3. How will my success be measured?
It's important to know what the goals will be for the role as well as who will be assessing them and how. The answer to this question informs you of the company's employee review process. This is also another great question that shows the interviewer you are goal-oriented and interested in meeting, or exceeding, the company's expectations.
4. What have you enjoyed most about working here?
This is likely a question you want to ask when you are being interviewed by someone in the specific department you would be working in. The response to this question will give you information on the type of work environment, culture, and values this company holds. This allows you, as a potential employee, to assess whether or not you have the same values and will enjoy working for the company or organization.
5.What are the most challenging aspects of this position?
Of course, when interviewing for a position, recruiters and managers will tell you about the positive aspects of the position, but knowing the challenges you will face are just as important. You owe it to yourself to look at the potential downside and determine whether or not you can handle these challenges in an efficient manner. Every position has challenges and if an interviewer tells you there are none, this is a clear indication they are not the most credible person. It could also signal the interviewer or, company as a whole, may be hiding something about the job.
Job hunting can be stressful. You send out a number of resumes, and it may take time to hear back from jobs. The interview process is your time to shine, and really show interviewers your ambition to work for them.
It is essential to be as prepared as possible. Having a great set of interview questions to ask is a way to help set you a part from the crowd, in addition to giving you more insight to the company culture.
Remember, the interview is not just for the company to judge you and your skill set, but also for you to assess whether you will feel comfortable working for the company you are interviewing with. The job interview process is a two-way street.
Photo Credit: Jason Connell