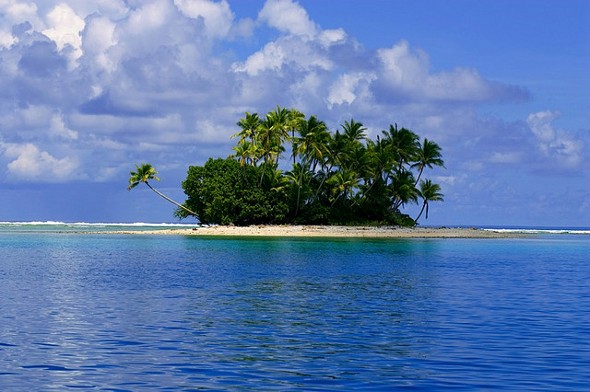 I have a fantasy in which my golden years are spent on a sunny beach, and another in which I explore ancient Roman ruins. To some, my fantasies sound like a blissful retirement. But to be perfectly honest, while I love these fantasies, the thought of retirement freaks me out. You see, I come from a long line of very old people. Not only are they old, but they're healthy and active. So the prospect of 20 or 30 years of complete idleness is not something I want.
More Than a Fantasy
Recently, my fantasies and their conflicting goal of continuing to work as long as I can have stopped being at odds with each other. I can actually give serious consideration to retiring to a tropical island or small coastal town and keep right on working just like I am right now.
You might say it's easy for me to say this, since a writer can work from anywhere. While that's true, thanks to the Internet most anyone can do the same thing. The only requirements are being disciplined, doing your homework and making a plan. The same rules apply whether you're considering staying in a cabin deep in the Smoky Mountains or sipping Mai Tais surfside in Thailand.
Writing is not the only occupation that can be performed entirely online from anywhere. There is no doubt that not all careers are as easy to transition from onsite to online, but that doesn't mean it's impossible. Here are 3 tips to make it happen:
Look Around
Start by joining forums for your profession and related fields. Scan them for posts about working online, and if there are none, start posting questions. Begin your forum activity as broadly as possible and be creative. Look to Mommy blogs and forums for advice on balancing work and home life, as well as resources on how to work remotely. After all, what works for a mother in Dubuque may work equally well for a semi-retiree headed to Costa Rica.
Leverage Technology
Be creative and don't be afraid to ask questions. With the exception of jobs that are physically hands on, like construction, there's probably a way to do it remotely. That includes jobs that require person-to-person interactions. Staying in touch with customers or co-workers from overseas is free with Skype, and services like Google Voice can be as low as a penny a minute from a landline or mobile phone.
Reach Out
Call and email HR departments and decision makers at companies that are in your field and ask what their online hiring practices are. Ask what they envision down the road. Be creative and ask about their receptiveness to new arrangements such as online job sharing and roles in which you pick up the slack for multiple positions on an as-needed basis. Offer solutions to potential workflow concerns like client interactions and digital documents.
Photo credit: flickr