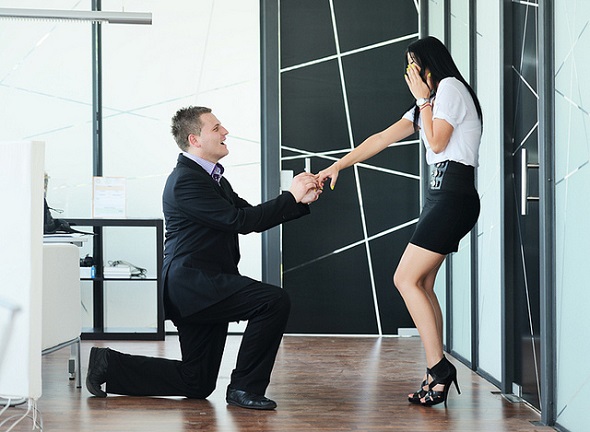 There's nothing wrong with being alone on Valentine's Day. In fact, we fully endorse anyone who chooses to enjoy their solitude with a bottle of wine, a large pepperoni pizza and the best movie Netflix has to offer. If you're tired of living the single life, however, and sick of all the same old routines—online dating, the bar scene—maybe it's time to try a new tack. What if all you had to do to meet your soul-mate was… get a new job?
Looking for retirement answers as well as love? Try SmartAsset's free retirement calculator!
A Labor of Love
SmartAsset crunched the numbers on employment, marriage and divorce, to determine which jobs offer the best prospects for meeting—and keeping—a mate. Using data from the US Census Bureau, we looked at several metrics of romantic success for men and women in 480 different occupations. Specifically, we considered the following three factors.
Marriage rate. What percentage of people holding this job are currently married? The more…the merrier.
Divorce rate. How many people holding this job are divorced or separated, and have not remarried? Due to stress, long hours or frequent travel, some jobs make it harder to stay together.
Newlywed rate. What proportion of people holding this job have found a partner recently? This is the percent of job-holders who tied the knot within the past five years. We gave this metric double-weight (read more on our methodology below).
Wondering how much to put in your 401(k)? We've got you covered.

Environmental Scientists and Geoscientists
In general, environmental scientists spend a lot of time outdoors, collecting samples from the field and gathering data on the changing state of the environment. All that fresh air may have a positive effect on their love lives as well: 16.4% of female environmental scientists tied the knot at some point in the past five years, double the national average, and just 11% are divorced. In other words, as an environmental scientist or geoscientist, you're more likely to be a happy newlywed than a divorcee.
Veterinarians
Given how many singles turn to the animal world for companionship (having, perhaps, failed to find it in the human world), it stands to reason that veterinarians encounter more than their share of bachelors on a day-to-day basis. The numbers support that theory: 15.9% got hitched at some point within the past five years, well above the average across all occupations. We suspect that frequent interactions with puppies may also be a contributing factor here, which is our pretext for including this picture of a baby golden retriever: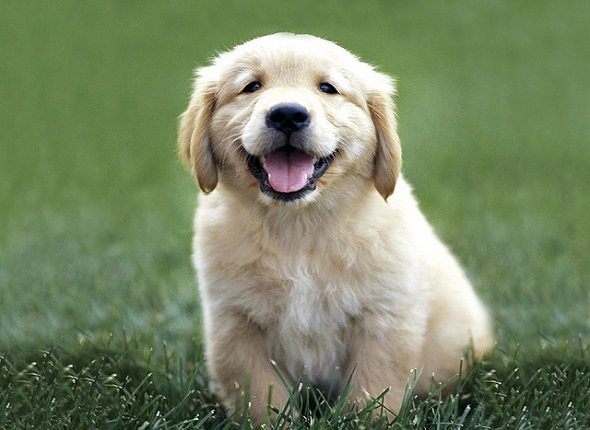 Civil Engineers
Civil engineers design roads and bridges that are able to support thousands of tons of weight in constantly shifting, sometimes adverse conditions. It seems that they build equally resilient love lives. Just 10.7% of female civil engineers are currently divorced and have not remarried, as compared with 62% who are currently married.
Electrical and Electronics Engineers
How is the heart wired? It's a question that we are not prepared to answer, but that an electrical engineer just might be. If you're interested in a line of work that might help you find that romantic spark, electrical engineering is a good choice.
Physician Assistants
A physician assistant (PA) is a state-licensed medical professional who is certified to practice medicine. They can diagnose sick patients, treat illnesses, assist in surgery and write prescriptions, to name just a few of their skills. Schooling to become a PA takes at least three years, and is followed by more than 2,000 hours of clinical rotations. Once certified, however, a PA should have no problem finding work—and love.
Military (Rank Unspecified)
Let's face it: soldiers are sexy. Though women in the military often spend significant time away from their loved ones, and though dating can be a challenge for enlisted women, their love lives do not seem to suffer for it. An astounding 28% of women in this category got married within the past five years, higher than women in any other occupation, and more than triple the average across all jobs.
Physical Scientists
Physical scientists (a classification that includes physicists, astronomers and chemists) are some of the smartest folks around. Many of them, for example, can do long division in their heads (we're assuming). It's no great surprise, then, that they seem to have love figured out. A measly 8% of physical scientists are currently divorced, about half the average for all the occupations in our study.
Logisticians
There's a lot of logistics involved in making a relationship work. What time should we get dinner? Where should we go? How are we going to get there? Who's going to pay? For some of us, these sorts of questions can turn a pleasant night into a stressful one. For logisticians, who specialize in making complex systems run smoothly, planning a date night is apparently no sweat.
Physicians and Surgeons
Nothing complicated about this one: everyone wants to marry a doctor. Physicians and surgeons are (most often) highly intelligent, well-educated and self-confident. Many of them save lives on a weekly basis. While becoming a physician or a surgeon requires at least a decade of expensive and time-consuming training, in the long run, it will pay off, and not just for your bank account. Our research found that eight times as many female physicians are married as divorced.
Software Developers
As a female software developer, chances are good that most of your coworkers will be men. While this certainly has its downsides (more than we need to list here), one potential upside is the increased possibility of finding love in the workplace. If you're open to dating a co-worker, software development might be the way to go. Just remember to check your employer's human resources guide first!
Occupational Therapists
It requires patience and empathy to be an occupational therapist. Working with the injured, disabled and ill to help them develop and relearn the skills needed for everyday life, occupational therapists understand the types of challenges life can throw our way, but they also bear witness every day to incredible examples of perseverance and hope. These experiences, and the perspective that comes with them, may prove invaluable when it comes to romantic relationships.
Dentists
Dentists earn a median annual salary of $149,310. They are often self-employed, which means they get to set their own hours and they don't have to answer to a boss, and, since candy and soda aren't going anywhere, their job security is good. Plus, they have great teeth.
Architects
Architects are both artists and engineers. They design homes, sky-scrapers, hospitals, churches, schools and football stadiums, to name a few. They combine glamour with practicality. They are, in short, desirable.
Pharmacists
The average pharmacist earns six figures—$114,000 per year, to be precise—yet unlike many other six-figure professions, pharmacists often work in low-stress environments. That leaves them with more time and energy to focus on dating, finding love and starting a family.
Physical Therapists
Job growth for physical therapists is projected at 36% over the next ten years, "much faster than average," according to the Bureau of Labor Statistics. Though few will admit it on a first date, everyone wants a mate with good long term job prospects.

Petroleum, Mining, and Geological Engineers
According to the Bureau of Labor Statistics, all that's needed for an entry-level job in petroleum engineering is a Bachelor's Degree. Despite that, petroleum engineers earn $130,000 per year, equal to many jobs that require significantly more training. While, as Paul McCartney pointed out, money can't buy you love, it can buy you financial ease of mind, which, in turn, can underpin a healthy love life. Among men, more than 18 times as many petroleum, mining and geological engineers are married as divorced, the highest such ratio of any job in America.
Military Officer – Special and Tactical Operations Leaders
The members of SEAL Team Six became national heroes when they took down Osama Bin Laden in a dangerous raid in 2011. While not every mission carried out by special and tactical forces receives that much attention and acclaim, many are equally dangerous and complex. The leaders of those missions have to be smart, fearless and in excellent physical condition. Those same traits make them—no other way of saying it—chick magnets.
First-Line Enlisted Military Supervisors
First-line supervisors in the military can fill any number of roles, utilizing a wide range of skills. They can oversee air crew members, weapons specialists or tactical operation specialists, to name just a few. They must be capable of performing many of the jobs they supervise, while still displaying strong leadership. Our research found that 76% of male first-line enlisted military supervisors are married, among the highest marriage rates of any occupation in the country.
Military (Unspecified Rank)
Sensing a pattern here? As we stated above, soldiers are sexy. 23% of military men of unspecified rank were married within the past five years, as compared to just 6% who are divorced and have not remarried.
Physical Therapists
There are roughly three times as many female physical therapists as males. That doesn't necessarily mean that as a physical therapist, most of your colleagues will be women—PTs often work in hospitals, among a variety of medical staff—but it probably doesn't hurt.
Web Developers
There was a time when web developers had a pretty unsexy reputation; the stereotype was of a single-guy with a neck beard, living in his mother's basement. No longer. Thanks to the growth of the internet, web development has gained cachet and web developers are being celebrated on the big screen and in the pages of People magazine. In this day and age, a web developer should have no problem finding a date—assuming he's finally moved out of his mom's basement.
Military Enlisted Tactical Operations and Air/Weapons Specialists and Crew
Tactical operations specialists, weapons specialists and crew members combine the technical know-how to operate the military's many complex technologies, with the courage to do so in battle. They are also very young: the average age for men in this occupation is just 23 years old.
Firefighters
Pulling children out of burning buildings, rescuing cats from trees, playing cards and lifting weights down at the station—you really can't go wrong as a firefighter. (There's a reason firefighter calendars are a thing.) If you're looking for love and you don't mind a little heat, firefighting might be the job for you. (Note: We appreciate those who perform this dangerous and risky job, so we're not bitter when the firefighters get the girl.)
Software Developers
Software developers design the programs that make computers (like the one you're reading this on) function. Their skills are in high demand these days, and the Bureau of Labor Statistics projects that the number of jobs for software developers will grow by 22% over the next decade, much faster than average.
Physical Scientists
Intelligence is attractive. If you can speak knowledgeably about black holes, quarks and the Higgs boson, you've got a leg up on the competition.
Training and Development Managers
Training and development managers work with a company's employees to improve their skills and make them more productive. That requires patience and a good attitude, both of which can be helpful in the dating world as well.
Railroad Conductors and Yardmasters
Thought that railroads were a thing of the past? Think again. Train conductors are hotter than ever. They make $52,000 per year in a job that requires only a high school diploma. Plus, they drive trains for a living.
Police Officers
There are more television shows about police officers than there are about any other profession. This is because law enforcement is an exciting, and often dangerous line of work. Our research found that 71% of police officers are married, as compared with just 11% who are divorced or separated.
Emergency Medical Technicians and Paramedics
Paramedics are in the business of saving lives. In medical emergencies, they're the first on the scene, getting injured people the treatment they need when they need it. This is not a job for the faint of heart, as paramedics need to be comfortable with needles and blood.
Medical Scientists
Every vaccine, painkiller and antibiotic you've ever taken was developed by a medical scientist, who conduct the research that makes all of us healthier. This is the perfect job for anyone who loves science and is passionate about public health.
Data & Methodology
To find the Best Jobs for Romance, SmartAsset looked at U.S. Census data on over 3 million Americans employed in 480 different occupations—we included in our study almost every job imaginable, ranging from truck drivers to hairdressers to clergy. For each occupation, we calculated three different statistics that reflect how men and women employed in that line of work fare when it comes to matters of the heart. Looking at men and women separately, we calculated overall marriage rates, the number of marriages in the past five years, and divorce rates1.
So, for example our analysis found that 71% of male police officers in the U.S. are currently married, 15% got married in the past five years (and remain married), and just 11% are divorced and have not remarried. Female police officers, on the other hand have a 46% marriage rate, a 22% divorce rate, and a 12% rate of marriages within the past five years.
To compare different jobs across these different metrics, we looked at how far above—or below—average each job was in each category and awarded up to 100 points based on the result. So, for example, a job with double the average rate of recent marriages would receive 100 points for that metric, and a job with a divorce rate 50% below average would receive 50 points in that category (yes—lower divorce rates are better).
As a final step, we gave double weight to the "newlywed rate" metric, since for our study meeting a mate is the number one priority for singles—keeping him or her can come later. That means that each job could score a total of up to 400 points (100 each for overall marriage rate and divorce rate, and 200 for the rate of recent marriages).
---
1. We considered people who identified as "divorced" or "separated" in this metric. Data for this article comes from the U.S. Census Bureau's public use microdata sample for the 2013 American Community Survey.