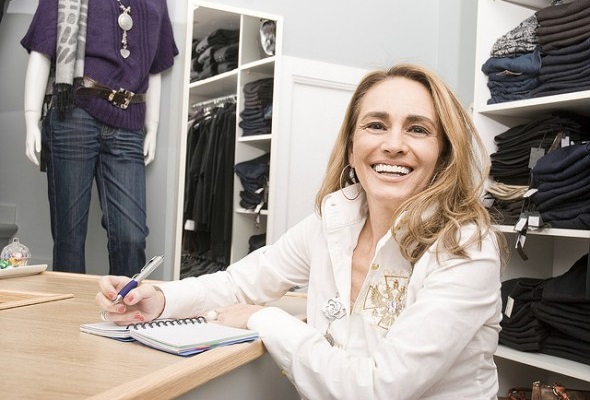 It takes a lot of skill and a bit of dumb luck to be a successful business owner and entrepreneur. Many times, it isn't even just your own skill that you're relying on, but the skills of others. If you own your own business, and are a sole-proprietor, everything and anything dealing with the company is your responsibility. Not only does that take hard work, but it definitely takes the necessary skills to manage it well.
Find out now: How much house can I afford?
Be Ambitious
Being an entrepreneur and a business owner demands somebody who is willing to think BIG. You can't be like everybody else, you've got to be different. Whether your product or your service is what sets you apart, make sure that what you do blows everyone else out of the water.
Related Article: SmartAsset's Q & A with Alexis Ohanian
Having been a small business owner myself, it's not enough to undercut the competition with your pricing, you've got to offer something totally different in order to stand out. Although you've heard this ad naseum, I'm going to repeat it. Before Facebook showed up, social media was nowhere near what it is today. Mark Zuckerberg was a college kid who had a crazy idea that took off beyond what anyone predicted.
Know When to Make Changes
In keeping with the Facebook example, there's a reason that's it's the #1 website in the world. It's constantly changing to serve its customers' needs and wants (as well as its own). Don't stay static. If something isn't working, change it. Even if something is working, find a way to make it better. If you've really got that great of an idea, somebody else is going to come along and try to emulate you. So find a way to stay ahead of the crowd as a business owner.
Related Article: Is Dropping Out the Secret to Entrepreneurial Success?
While many might say Apple doesn't need to release a new version of the iPhone every 9 months, it's working for them. Droid is definitely giving Apple a run for its money, and each company is in constant competition for the newest, greatest gadget.
Have a Vision
This might be the most important skill for a business owner to have. Part of having a vision is also having intuition. You've got to know where you want to take your company and what your mission is going to be. What are you going to be the best at? How are you going to change people's lives? What is new and different that you have to offer the business community?
If you ever want to find somebody in the business world with an amazing vision, look at Bill Gates. He and his partners revolutionized the idea of a computer, and are continuously finding ways to have astounding impact on our lives with computers and software. You may not be Bill Gates, but you must have a vision in order to survive as a business owner.
Related Article: 4 Cheap and Simple Marketing Tips Anyone Can Use
Photo Credit: Susanne13