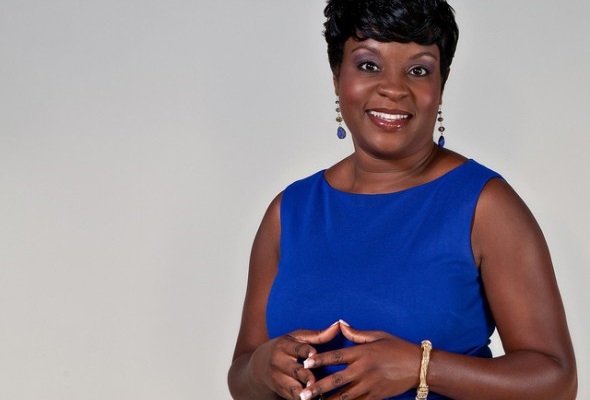 A recent business journal compared her to multi-billion dollar baby Oprah Winfrey, but talk-show host Charla Young is the first to admit she is flattered and even flabbergasted at the comparison.
"Oprah is certainly the best in the industry. And, it's an honor to be measured against the best. But, she wears her own shoes very well. I am the 'first Charla.' It took me 41 years to find my own shoes, but I am walking in my purpose-filled life and loving every minute of it," said Young.
Becoming a Power-Talk Show Host
Carla Young and her husband James took a giant leap of faith two years ago when she left a successful TV news career as a consumer troubleshooter to follow her dream of empowerment. She cashed in her retirement, while her husband put his company on hold, to focus on making Young's power-filled dream a reality by creating a weekly talk show "Power to Change."
On January 1st the Louisville, Kentucky-based show was retitled "The Charla Young Show: Find Your Power" and expanded to 20 television markets in 10 cities. Young and her husband also launched a media production company plan to expand the show to five days a week nationwide/worldwide. Young is also founder of a non-profit organization Charla's Angels made up of supporters throughout the country who activate to help whenever there is a need in their specific community.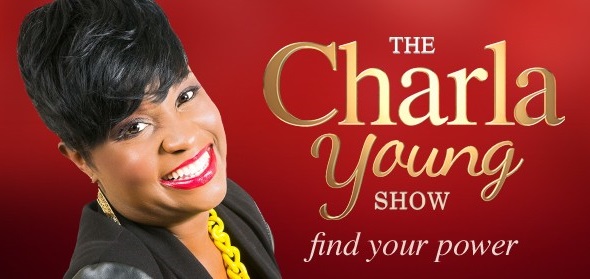 Young focuses on sharing the stories of those who have overcome obstacles and turned them into opportunities. The stories showcased include Young and her crew capturing the first day back on the radio in decades for Ted "the Golden Voice" Williams.
Williams gained fame when a local newspaper photographer discovered him and his voice along a Columbus, Ohio roadside. In a matter of days, Williams went from being homeless to Hollywood, only to fall again. He shared his rise and fall, and now recovery, with Young. saying he is proof that we all do have the "power to change."
In another show Young tells the story of Wanda Butts, a mother who lost her teen son in a drowning accident. Butts is now on a mission to make sure every child has an opportunity to learn water safety and how to swim. Young's mission is to showcase stories of passion and purpose.
The ABC's to Finding Your Power
Young hopes her show will inspire viewers to find their own passion and purpose. She shares her ABC's to finding your power.
A is Aim high. "If you shoot for the moon, even if you miss, you will always be among the stars," said Young.
B is to Believe in yourself. "Others will doubt you, but as Tyler Perry says, 'It doesn't matter if a million people tell you no and ten million people tell you it can't be done, all you need is one yes from God.' My addition to that is, 'And one yes in your own heart.'"
C is create a strategic plan, an action plan. "A lot of great ideas are still on the shelf and just ideas, because people were not willing to put the research and planning necessary behind the ideas to make it reality. Strategic planning leads to success."
Another letter emerges when hearing Charla share her story, "D" for Drive. For the past two years, Amory, Mississippi-born Charlotte (as her family and friends call her) has played the role of host, producer, sales manager, and publicist for her brand.
If her success thus far makes it look easy, Young says, "To those who say I'm oversimplifying a very tough industry…I say, 'What you talking about Willis?' There's nothing simple about what I'm doing. In fact, I believe I've taken the toughest path yet to become a worldwide syndicated talk show host. I had to cash out my life's savings, put my family under extreme stress and pressure, take big risks and gamble everything I have to get to where we are now…"
The veteran journalist and motivational speaker says she has not yet reached full financial success. She is still courting additional sponsors and advertisers for her show. But considers herself successful already. She says empowering others has been the biggest dividend on her investment.
"There are still some games and risks we will have to take to get the vision to the next level. But, I say, 'Go Big or Go Home!' I'm willing to risk it all for a greater gain! One that's been promised to me. And, I'm doing what I love so it's not work at all."
Young freely offers advice to those who are searching for their power, "If you don't have a clear vision and purpose for your life, seek and watch out for the thing that makes you happy; the one thing that makes you come alive. That is your purpose in life, and it will be done with great passion. I love empowering people. I do it from sun up to sun down. It has recently manifested itself into a talk show and production company. It's amazing they even pay me for this, because I would do it without compensation."