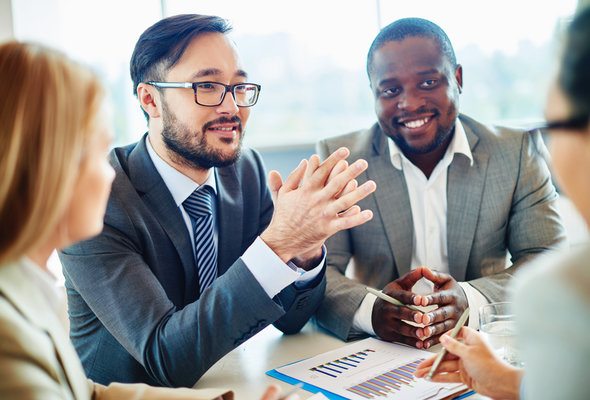 Starting a new job is an exciting occasion. You're about to practice a new set of skills, make new friends and – we hope – get a pay increase. But before you can concentrate on all the fun parts of starting a new job there are some financial chores to take care of. Here's our financial checklist for anyone making a job change.
Check out our 401(k) calculator.
Insurance
1. Wrap up loose ends with your previous insurance plans.
If you were enrolled in employer-sponsored health, life and/or disability insurance through your previous employer, it's important to manage your exit carefully. In some cases you might be able to continue your existing life and disability insurance coverage by paying more of the premiums yourself. But if your new job offers comparable or better coverage you might prefer to make the switch.
If you're terminating your health, life or disability insurance from your old job, take the time to contact your insurance companies to tie up any loose ends. That way, if you have outstanding bills or unpaid premiums you'll find out before they affect your credit score.
If there will be a gap between when you leave your old job and start your new one, ask your insurance providers about extending your coverage. And don't assume that the day you start your new job is the day your new benefits start.
2. Avoid a gap in insurance coverage.
It's important to avoid a gap in insurance coverage when you're moving from one job to another. If you're planning to take a break before starting your new job or your new job requires you to wait for 30, 60 or 90 days before enrolling in health insurance, you'll need to make arrangements to avoid a gap in health insurance coverage. It's the law that you must have coverage, and if you break this law you'll owe a penalty at tax time.
However, you're allowed what's called a "short coverage gap exemption." That means that each year you can be without coverage for a period of less than three months in a row. But while a coverage gap of 2 months might not trigger a tax penalty it could trigger big bills if you get sick or meet with an accident while you're uninsured. That's why you might want to look into securing COBRA continuation coverage, getting a new individual policy, or joining your spouse's policy.
COBRA requires that employees of companies with 20 or more employees extend employees' workplace group health insurance coverage after the employee leaves the job (voluntarily or involuntarily). If you opt into COBRA coverage for yourself or your spouse or dependents, you'll pay the whole cost of the monthly premiums. This can make COBRA continuation coverage quite expensive because you'll be paying your employer's share and your own.
Before you take the plunge with COBRA, it's wise to do some research into the Marketplace plans available to you. Buying individual coverage through another insurer might end up being cheaper than continuing with your workplace plan.
If you're married, you may also be able to avoid a gap in coverage by joining your spouse's employer-sponsored plan. If you want to go this route you'll have 30 days from the time you leave your old job to get on your spouse's plan, which will require your spouse to fill out paperwork with his or her insurance company.
Related Article: 10 Health Insurance Terms You Should Know
3. Enroll in your new employer's insurance plans.
OK, so you've avoided a gap in insurance coverage and you're now eligible to enroll in health insurance through your new job. It's important to weigh your options carefully and meet all enrollment deadlines. If you have questions about the insurance plans available to you, contact your employer's HR department or call the insurance companies directly. And if you got other coverage through COBRA, a Marketplace plan or your spouse's plan you'll want to cancel that coverage once your on your new employer-sponsored plan.
4. Transfer Your HSA and FSA funds.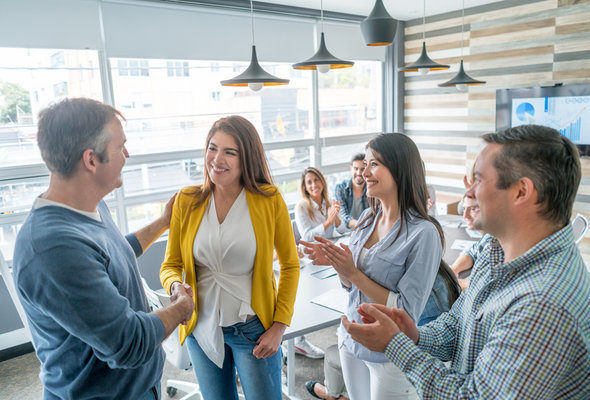 If you had a High-Deductible Health Plan with your previous employer you may have been stashing pre-tax dollars in a Health Savings Account (HSA). Or, if you had another kind of health plan, you might have put pre-tax dollars in a Flexible Spending Account (FSA). When you start a new job you can take all your HSA dollars with you, and up to $500 from your FSA. If you have qualified expenses and you want reimbursement, it's a good idea to take care of that soon after leaving your job. If you plan to enroll in another High-Deductible Health Plan at your new job you can arrange to roll the funds in your previous HSA into your new account. If not, you can still spend HSA dollars you saved while in your previous job.
Retirement
5. Roll over your retirement funds.
If you were contributing to a 401(k) at your previous job it's important to have a plan for those funds once you're in a new role. You can set up an IRA and ask the brokerage that handles your IRA to help you with a penalty-free rollover of your old 401(k) funds. Or, you can enroll in a 401(k) through your new employer and ask for help with a rollover to your new 401(k).
What you don't want to do (unless you really have to to pay your bills) is to withdraw funds from your old 401(k) and pay the 10% early withdrawal penalty, plus taxes. If you're not careful when executing a rollover you can incur these penalties even if you don't withdraw funds.
6. Enroll in your new employer's retirement plan.
If your employer offers a 401(k) and the fees on the plan are reasonable it's a great opportunity for you to save pre-tax dollars. If you're starting a new job and you were living off savings for a little while between jobs, you may be tempted to put off enrolling in your 401(k) while you build your savings back up. However, if you delay enrolling you might procrastinate and miss out on months of savings.
If you're not ready to start saving 10, 15 or 20% of your paycheck at your new job, you can always enroll in a low-fee 401(k) and set your contribution to a lower percentage. Then, once your savings are back at a healthy level (experts recommend saving three to six months of expenses) you can increase the percentage of your paychecks that you're saving.
It's easier to do it this way than to tell yourself that you'll go through the hassle of enrolling in a 401(k) months down the road. Why not enroll in your 401(k) at the same time you're doing all the other new-joiner paperwork and while you're not slammed with tasks at work? You can always save a higher percentage later. And if there's an employer match on the table you really don't want to miss out on that money. It's part of your compensation.
Related Article: How Many Allowances Should You Claim?
Taxes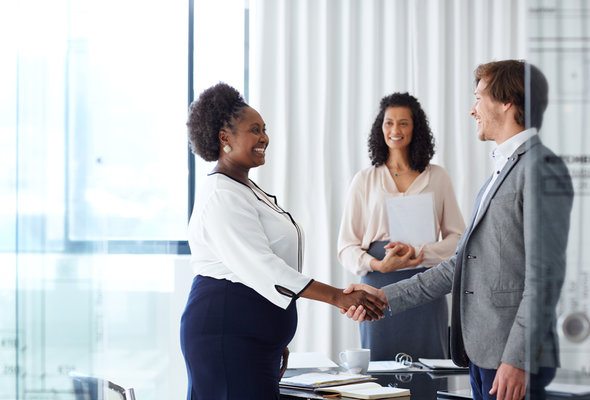 7. Assess your new tax situation and give your employer a W-4 form.
Starting a new job might mean that your tax liability has changed. If your income has gone up or you've had a lifestyle change you might want to request additional withholding on your W-4 form or change the allowances you claim so you don't get hit with a big tax bill. If you were out of work for a few months (or more) before starting your new job, filling out your W-4 may lead to your having too much money withheld from each paycheck. If you're concerned about this, you can ask your employer to use the part-year withholding method to adjust how much is taken out of your paychecks for federal income taxes. You must make this request in writing and meet the criteria outlined here.
Photo credit: ©iStock.com/shironosov, ©iStock.com/andresr, ©iStock.com/Squaredpixels