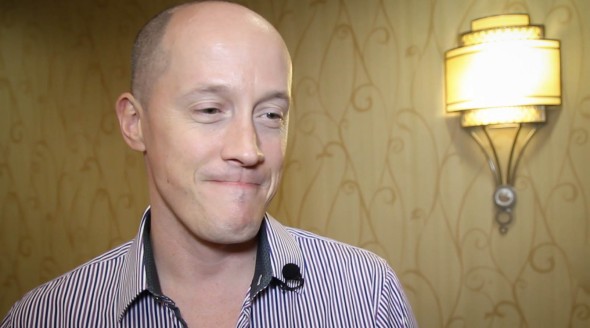 Chris Ducker gives good advice. And (spoiler alert!) he does it in a British accent. A serial entrepreneur, virtual staffing expert, blogger, podcaster and author, Chris took some time to talk to us about building a personal brand. In this edition of SmartAsset Talks he explains what has worked for him and why now is a great time to launch a business.
Find out now: How much do I need to save for retirement?
Chris Ducker says the key to starting a successful business in this new economy is building a brand. He says people want to work with personal brands and the internet allows you to build just that. Chris thinks it's about more than establishing yourself as an expert in your subject. He says it's about creating relationships. Chris advises using tools like social media and video (how meta!) to reach out to people.
Related Video: SmartAsset Talks to Josh Elledge of SavingsAngel
But how do you establish yourself as an expert? For Chris it's about creating content. He has a blog, a podcast and has even written a book. And he says he gets subject matter on what to create content around from listening to his audience. For him, that often means his Twitter followers (Chris has 38,500+ Twitter followers as of this writing). Check out the video above to hear more about how Chris harnesses the power of Twitter to fuel his success (and for more tips on how you can do the same).
Thank you so much to Chris for joining us at SmartAsset Talks! This is an ongoing vlog (video blog) series with some of your favorite bloggers and personal finance experts. Keep checking back here for interviews – once a week we post them right here on the SmartAsset blog.
Related Video: SmartAsset Talks to J.D. Roth
Photo and Video Credit: Walter Tyler