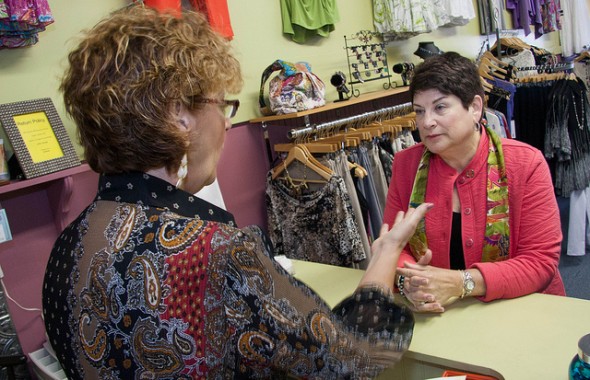 Looking for a seasonal job to make a little extra money this year? Good news! Many retailers and other companies need help to keep up with the demands of the holiday season and are hiring thousands of seasonal employees. Whether you are a natural retail superstar or someone who would rather prefer to work behind the scenes, there are plenty of jobs for you to choose from.
Find out now: How much do I need to save for retirement?
Here are just a few of those who will be hiring seasonal employees and how you can apply.
Related Article: Jobs Report: More Hiring, Unemployment Still Slightly Up
Macy's
With the holiday's coming, Macy's has been ramping up their hiring. With positions in all their departments from Full Time to Per Diem, you can find something there for everyone. Their flagship New York City store hires about 3,000 seasonal workers. If you aren't in NYC, don't worry they are hiring around 83,000 seasonal employees company wide.
Requirements? Most positions will require work on evenings and weekends. This year Macy's stores are open on Thanksgiving Eve at 8 p.m.
Who Should Apply? Retail experience is always helpful when you are applying for seasonal help. Spokesperson Jim Sluzewski of Macy's told CNN Money that they are looking for "individuals with a great attitude who are enthusiastic about helping us serve customers."
Where to Apply? The preferred way is to apply online.
Target
If you are looking for a fun job with flexible hours, heading to the Bullseye may be for you. It seems like there is a Target just about everywhere (the town I live in has two!). Although Target is hiring more conservatively than last year, they are still adding 70,000 seasonal workers this year from cashiers to overnight stock people.
Requirements: Visit their hiring page to find out what they are looking for in their seasonal employees and their individual job requirements.
Who Should Apply? Working at Target is a great job for many different types of people. Do you like being around others and are personable? You may want to apply for a cashier or customer service position. Do you like being hands on and want to work at night? Overnight stocking may be for you.
Where to Apply? You can apply inside any Target or apply online.
Amazon
Amazon fulfillment centers are placed throughout the country and can be a great alternative for those who don't want to be in a retail environment. Amazon plans to hire 70,000 employees for the holiday season in their fulfillment centers. If you are a job-seeker or currently unemployed, this can be a great way to get your foot in the door as Amazon is known for hiring from within their own ranks. In 2013, they reportedly hired 3,000 employees from their seasonal workforce.
Requirements: Because of the nature of some of the warehouse jobs, there will most likely be lifting as well as other physical requirements. Check out their hiring site for the specifics of the individual position to see if it's right for you.
Who Should Apply? If you want hands on work and don't mind lifting or being on your feet, this can be for you. Those people who aren't interested in working in a retail establishment may like this warehouse type environment better.
Where to Apply? Visit Amazon's seasonal hiring page.
UPS
With many more preferring to do their shopping online, there is increased demand for the people delivering those packages. UPS needs extra workers this time of year and plans to hire an additional 55,000 seasonal employees. Some of the positions include drivers, helpers, package sorters, loaders and unloaders.
Requirements: The requirements will differ from job to job, you can check out requirements for each of the jobs at their hiring site.
Who Should Apply? For those of you who don't want to work retail, this is a great alternative. Depending on the job you apply for you can be working independently as a driver or in a warehouse setting. If you like doing physical labor or driving truck, you'll likely be a good fit for UPS.
Where to Apply? You can find and apply for jobs online at the UPS website.
Game Stop
Game Stop is adding an additional 17,000 seasonal jobs this year. Each store will be adding 3-15 "game advisors" and the distribution center is hiring 200 part time workers. Those who shy away from working in large retail department stores but still love working one on one with customers can find a happy medium here. Game Stop stores tend to be smaller and specialized to the video game niche.
Requirements: Some video game knowledge is preferred but not required. You do need to have a high school diploma or GED and be at least 16 years old. These jobs start at minimum wage for seasonal employees.
Who Should Apply? If you are a video game enthusiast and love sharing tips with others, this is the perfect job for you! This is also great for those natural sales people who like working one on one with customers of all ages.
Where to Apply? Download the application or pick one up at your local Game Stop store.
Don't want to work at a national retailer? Check your local classifieds and Craigslist for small retail establishments hiring in your area. Some small retail businesses rely heavily on seasonal help as they can double or triple their traffic this time of year.
Do you have suggestions on the best places to moonlight for the holiday season? Leave us a comment below!
Related Article: The New Thanksgiving Day Tradition: Shopping
Photo Credit: CT Senate Democrats