Linda McMahon of World Wrestling Entertainment (WWE) fame has been picked to head the U.S. Small Business Administration. If approved by the Senate, the co-founder and former CEO of WWE will oversee an agency with a budget of more than $10 billion that provides loans, mentoring and guidance to small business owners in every state. In his announcement, Trump stated that McMahon will be a key player in his effort to generate American job growth and roll back federal regulations. Here are five things to know about Trump's pick to head the Small Business Administration.
Related Article: All About Small Business Grants
1. She and her husband turned World Wrestling Entertainment, Inc. into a billion dollar business.
In 1982, Linda and her husband, Vince, founded Titan Sports, Inc. and held various events including wrestling matches in Massachusetts. As the company grew, Linda became more involved in the administration and legal side of their company. In 1982, they purchased the World Wide Wrestling Federation from Vince's father, expanding its reach from solely the Northeast to a nationally televised venture. On their way up, the McMahons sought to become the sole provider of wrestling entertainment, ignoring the National Wrestling Alliance and knocking out their competition.
Linda became President of WWF in 1993 and later CEO in 1997. Her major contributions to the company's immense growth and success involved her dealings with vendors and television companies, creating an income through television and action figure earnings. The company now has a market capitalization of $1.5 billion, making the McMahons' net worth an estimated $1.16 billion. Linda also personally owns $84 million in WWE stock.
Related Article: 7 Ways to Make Your Small Business Stand Out
2. She ran for the Senate in 2010 and 2012.
McMahon stepped down as WWE CEO in 2009 to run for the Senate in 2010 in her home state of Connecticut. After her defeat in that race, she ran again in 2012 only to lose to the Democratic candidate despite investing almost $100 million of her own money in both her campaigns. In her campaigns, she called for reduced financial regulation, citing Dodd-Frank as harmful to the success of small community businesses.
Following her two consecutive losses, McMahon turned her focus to donating to Republican candidates instead. During this past election cycle, she attended the Republican National Convention and held events for both Sen. John McCain and Gov. Chris Christie. She contributed $550,000 to America Leads, a super PAC that supported Christie's candidacy. She regularly gives to the RNC, the National Republican Senatorial Committee and the National Republican Congressional Committee, all groups that regularly update her about new candidates, their platforms and plans and their chances for victory.
3. She and her husband have been friends with Trump for decades.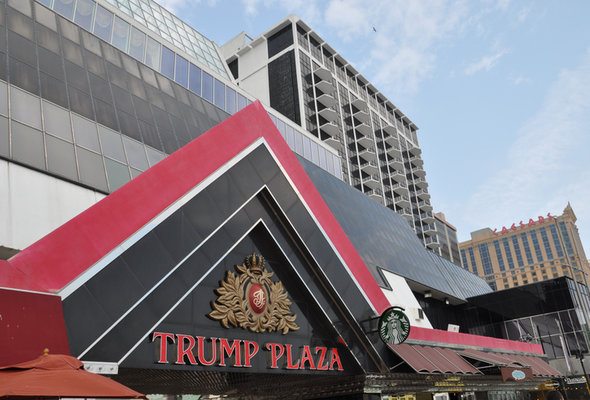 In 1988 and 1989, WWE held WrestleMania tournaments at Trump Plaza in Atlantic City. In 2007, Trump and Vince McMahon "faced off" in a "Battle of Billionaires" which ended in Trump shaving McMahon's head after McMahon's loss. In the same year, Vince and Linda donated $4 million to the Trump Foundation. Trump is now a member of the WWE Hall of Fame.
Despite this friendship, Trump was still not Linda's first choice for president, choosing to support Christie instead. She also spoke out against Trump's comments against women, calling them "deplorable." However, once Trump became the Republican nominee, she donated $6 million to his campaign. In a September interview, Linda told the Associated Press of Trump, "Once you're his friend, he is loyal to the end. He's an incredibly loyal, loyal friend."
4. She once suggested the SBA was expendable.
While running for Senate, McMahon was vocal about tax cuts, eliminating financial reforms and cutting social programs. She called for getting rid of "outdated/ineffective and duplicative programs" which included the SBA. In 2012, she supported a proposal by President Obama to merge the SBA, the Commerce Department's core functions and four other departments into one unit. Now, however, she has said that small businesses are the largest source of job creation in the country, aligning with Trump's statement that she will "bring back our jobs and roll back the burdensome regulations that are hurting our middle class."
5. She has dedicated time and money towards promoting women's leadership and entrepreneurship.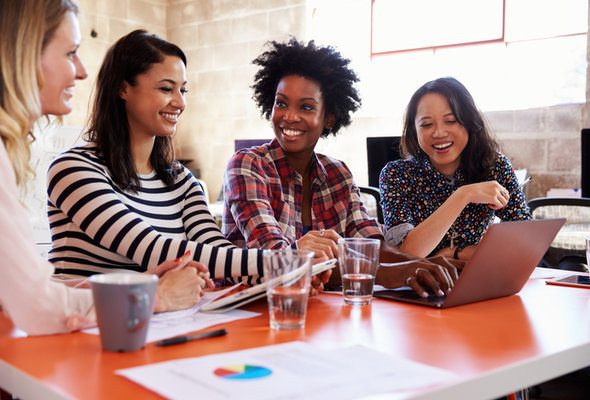 McMahon is the co-founder and chief executive of Women's Leadership Live, a startup that focuses on leadership opportunities for women. They held a conference in October with sessions like "Thrive Through Disruption" and "Owning Your Impossible and Learning to Fly."
Related Article: The Best Places for Working Women
She has also donated extensively to the Women's Business Development Council in Stamford, Connecticut, an organization that provides training and education to business owners and hosts two SBA programs aimed at women business owners. It is hoped that McMahon will bring her dedication to women's advancement to her cabinet position.
Photo credit: ©flickr/phaixan_17, ©iStock.com/sainaniritu, ©iStock.com/monkeybusinessimages