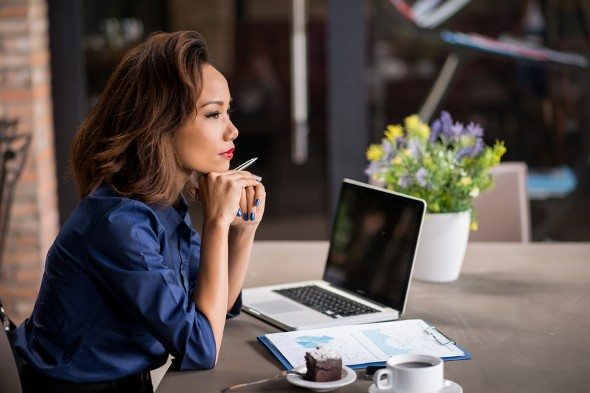 If you've come up with a great business idea and you have the perfect name for it, it's time to trademark that name. Registering a trademark for your company name is a pretty simple process. Compared to other aspects of starting a business, such as securing financing or paying your small business taxes, trademarking a name is a breeze.
Find out now: How much should I save for retirement?
Before You Begin
If you think you only need trademark protection within your state you can register your trademark with your state government. Each state's website and exact process will be different, but in general state-level trademark applications are simpler than applying for federal trademark protection from the U.S. Patent and Trademark Office (USPTO).
You may decide that even state-level protection is more than you need if you're confident that you're the first business in your area to use the name you have in mind. Just remember that registering your trademark gives you legal protections that simply being the first to use your name does not. If you want the maximum level of protection it's a good idea to register your trademark with the USPTO.
Start with a Trademark Search
Before you get your heart set on trademarking your small business name it's a good idea to perform an online search to see if that name has been taken by another business. And we don't just mean a Google search. Your best bet is to use the federal government's Trademark Electronic Search System (TESS). That way, you'll be able to search all the registered trademarks.
If you find a name similar to your desired business name on TESS you might need to consult an intellectual property lawyer for advice on how to proceed. You wouldn't want to move forward with that name, only to find yourself slammed with a lawsuit.
But if your TESS search reveals that your desired business name isn't in use (and there isn't a business with a name close to your desired business name) you can move forward with your the trademark application process.
Related Article: How to Start a Small Business
How to Trademark a Name: Apply Online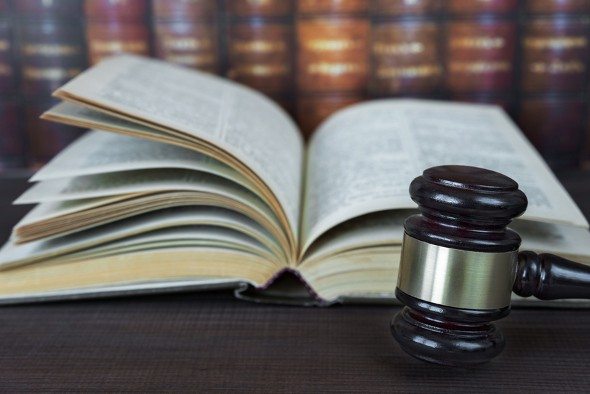 OK, so you're ready to register your trademark with the U.S. Patent and Trademark Office. Be aware that it's not a free application. Expect to pay between $275 and $325 dollars, depending on which form you use. Of course, you'll pay more than this if you have to engage the services of a lawyer. A small business grant can help you with the cost of trademark registration.
The good news is that you can submit your application online, pay online and check the status of your application online, too. The process moves quickly, so make sure you've gathered all the necessary information before you start your application. It's also worth remembering that the details included on your application will become public and searchable. That includes your name, number, email address and street address.
The simplest option is also the most expensive one. If you pay $325 per class of goods/services under which you want your trademark to be registered you'll have the minimum amount of trouble filling out the application.
The next-most-expensive option is the TEAS Reduced Fee Form, which will cost you $275 per class of goods/services. You'll have to: "(1) provide an e-mail address and authorize the USPTO to send e-mail correspondence concerning the application throughout the application process and (2) agree to electronically file, through TEAS, certain application-related submissions that may be filed during the application process, such as voluntary amendments and responses to Office actions." In other words, you'll take more trouble in exchange for a discount.
If you file the TEAS Plus Form it will cost you $225 per class of goods/services. You can check out the full requirements here. It's the cheapest option but has the strictest requirements. You'll need to do more of the registration homework yourself. That includes identifying the relevant goods and/or services in the USPTO Trademark ID Manual; including mark-related information like a transliteration of any non-English characters, indicating the "color claim" for any colors your trademark uses, and writing a description of your mark. If you're unsure which of the three TEAS forms is right for you, check out this comparison page.
Related Article: All About Small Business Grants
How to Trademark a Name: Follow Up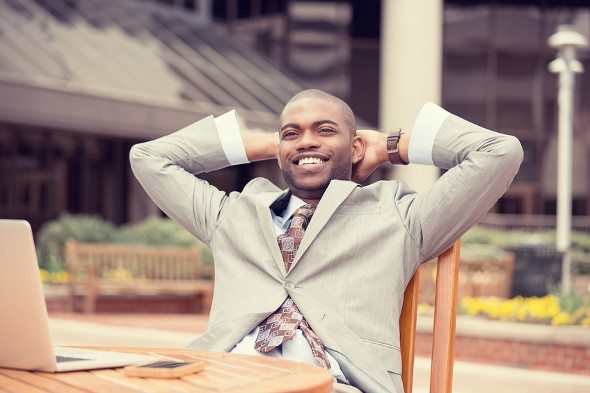 It may take up to six months before you hear back from the USPTO. If you've included an email address with your application (which you're required to do with the TEAS Reduced Fare and the TEAS Plus, but only encouraged to do with the TEAS Regular) you will get an email if the USPTO needs more information from you.
If you think there might be a problem with the processing of your application and your efforts to follow up aren't succeeding, it may be time to engage an intellectual property lawyer. Your application fee will not be refunded if the USPTO rejects your application.
Bottom Line
You don't have to register your trademark with the USPTO. If you're the first to use your business name in your area you'll be staking a legal right to it just by virtue of that fact. But if you want your trademark to apply nationwide, you want to be able to use the ® symbol and you want the right to protect your trademark by filing suit in federal court, registering with the USPTO is a must. Once you register, it's important to renew your registration with the USPTO every ten years.
Photo credit: ©iStock.com/DragonImages, ©iStock.com/Epitavi, ©iStock.com/SIphotography