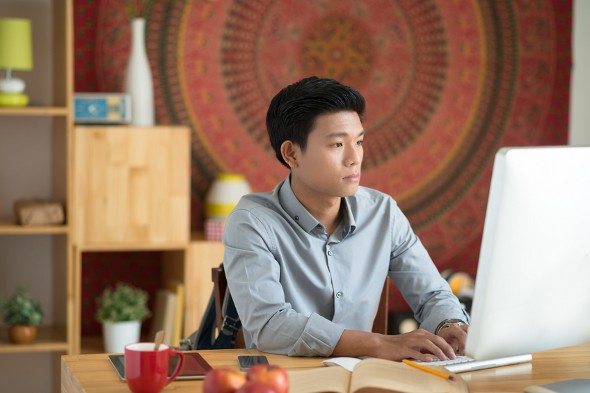 Freelancing makes a great side hustle or even a full-time job but it can be tough to get started and build a client base. Before you start planning the extra retirement contributions or travel splurges you'll make with your freelance earnings it's worth taking the time to plan out your transition to freelancing.
Find out now: How much should I save for retirement?
How to Start Freelancing: Define Your Goals
Do you want to freelance as a side gig to earn some extra money or are you hoping to quit your day job and make all your money from freelancing? Or are you freelancing in another field in the hope of gaining experience that will help you transition to a different kind of full-time job in the future? What will your niche be and who are your target clients? What will you offer that other people aren't already offering? How will you pitch yourself?
Once you have a clear understanding of your goals and your brand you can start planning. How much can you afford to spend on start-up costs like setting up a website, attending networking events, printing business cards and preparing other marketing materials?
If you want your freelancing to work for you full-time you may want to spend a little more on things like web design because the financial stakes are higher. If your budget is tight you probably don't want to blow through your money setting up shop as a freelancer but the design of your website can do a lot to help you attract potential clients.
Related Article: How to Make Money on Craigslist
How to Start Freelancing: Network
In this day and age it's easy to offer your freelance services online through services like Craigslist or Fiverr. Still, you'll probably build your freelancing business more quickly if you also do some in-real-life networking.
The form your networking takes will depend on your circumstances. Are there events and conferences you could attend? Could you reach out to friends, relatives, former co-workers or former employers and let them know that you're now freelancing?
Setting up a website with your resume and portfolio is a start, as is putting up a listing on Craigslist or Fiverr (or another service). But just like when you're doing a full-time job search you'll have better luck if you reach out to existing contacts and make new ones.
How to Start Freelancing: Portfolio
The portfolio (and testimonials from clients if you can get them) can be key to getting your freelance business up and running. If you haven't freelanced before you might be stuck wondering how to fill your portfolio before you can get clients. Think back to projects you worked on for your current or former day job. Are there pieces of writing or design that you can link to?
If you don't have anything from previous work that you can include in your portfolio you may have to offer your services for free or for a steep discount to get work for your portfolio and win your first paying clients. No one wants to work for free, but it can sometimes be your only way in (which is another reason not to quit your day job prematurely).
In fact, you may be better off taking on a free project for a prestigious client than doing a paid project for a less prestigious client that's not the kind of business you want to work for long-term. Careers are path dependent, so you'll probably attract more clients similar to the first clients you have after you start freelancing.
Related Article: How to Make Money on Fiverr
How to Start Freelancing: Deliver and Evaluate
Once you have some business for your budding freelance career it's time to deliver. You might want to over-deliver on your first few projects if you have the time and can afford to. That way, those first clients will be more likely to give you repeat business, refer you to other clients or provide testimonials you can put on your website.
After your first few gigs you can evaluate. Do you need to raise your rates to cover your costs or make freelancing worth your time? Or should you lower your rates to compete with other freelancers and get more business?
Which projects did you enjoy most and could you do more of them? Do you need to pivot to a niche where there's less competition or the work is more suited to your skills? Could your website and social network presence be more effective? You can also seek input and feedback from clients, from others in your field and from friends and family.
Freelancing Financials
In addition to asking the above questions it's smart to evaluate your freelancing books, too. Before you start you'll want to set competitive prices and decide on an invoicing strategy. You can set up a billing timeline and decide on a plan for following up with clients who are slow to pay. And don't forget to set money aside for taxes and retirement savings.
If all this sounds a little overwhelming, you can seek help. A lawyer and accountant can be useful if you're setting up an LLC and doing your taxes for your new freelance income. You may need to engage in some consumption smoothing so that your budget stays more or less consistent throughout the year even if your freelancing projects come in fits and starts.
Unless you're currently unemployed, getting started as a freelancer is not an occasion for dipping into your emergency fund. If you already have an income and you just want some extra money or an occupation on the side, tapping your emergency fund for the start-up costs associated with freelancing is probably not in your best interest. Save that money for a real emergency like unexpected medical bills, unemployment or repairs on your car or home.
Bottom Line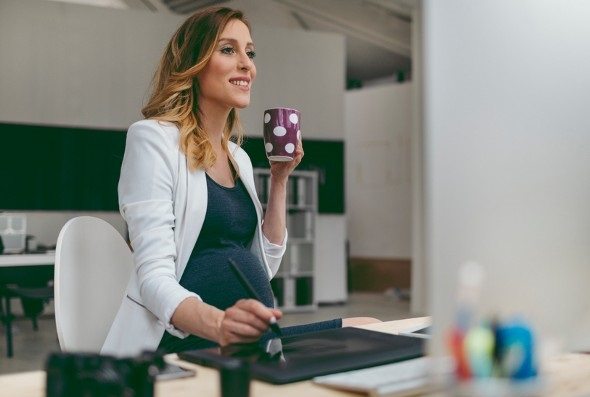 There are plenty of resources out there to help budding freelancers learn how to get started. There's also plenty of competition. But you'll give yourself a greater chance for success if you develop a clear vision for your freelancing brand, deliver on your projects and market yourself effectively.
Photo credit: ©iStock.com/DragonImages, ©iStock.com/Jacob Ammentorp Lund, ©iStock.com/vgajic