Got an entrepreneurial spirit? It may be time for you to start a small business. The Small Business Administration (SBA) defines a small business as any business with fewer than 500 employees. Over 99% of U.S. businesses fall in this category. Ready to start one of your own? Here are some tips to get you started.
Find out now: How much should I save for retirement?
How to Start a Small Business: Making a Plan
Starting a small business begins with making a business plan. Why make a business plan? For one thing, you'll have a tough time getting a small business loan or other financing without a business plan. But even if you don't need to seek funding, crafting a business plan will help you get clarity about your business goals and expenses.
You can read about the top 10 components of a business plan here.
Your business plan should include a summary of the product or service you'll provide and a competitive analysis that details how your small business will compare to existing businesses. You should also finish the process of crafting your business plan with clarity about two important details: Your expected costs and your expected revenue.
Many small businesses fail. One major factor is lack of adequate financing, but another factor is that many small business owners don't start their businesses armed with the knowledge of what their costs will be and how much they will have to charge and sell to turn a profit.
As you come up with your business plan, keep asking yourself this question: Would you lend money to this business? If your business plan is too shaky or unclear to inspire you to part with your hard-earned cash, keep up the hard work until your plan is stronger.
If you need help with any of your business planning or you're not sure how to proceed, the SBA offers free educational content in its Learning Center. You can get help on topics ranging from "Understanding Your Customer" to "Cybersecurity for Small Businesses." You can also use the SBA's site to find local help in your area – help like small business legal clinics and local economic development corporations.
How to Start a Small Business: Securing Financing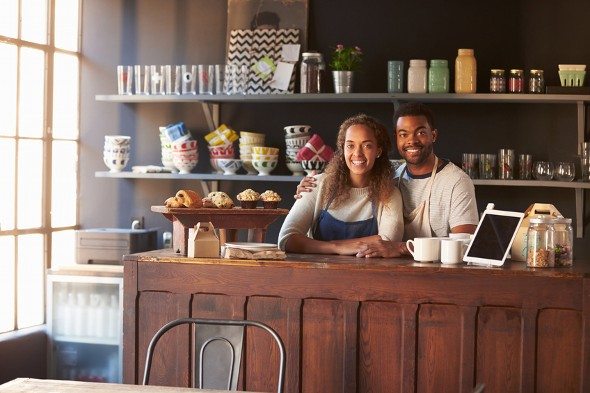 Most people don't have enough cash to finance their own small business. And even those with a hefty savings fund probably don't want to risk it all on a business venture. So, it's common to raise funds when starting a small business. Some people turn to family, friends and business partners for financing.
If you go this route, you can (respectfully) pitch potential investors on your business, presenting them with your carefully prepared business plan. You can also enlist the help of lawyers to formalize the loan, investment or gift. This will help prevent confusion and conflict down the road.
You can also approach a bank for a small business loan. Having excellent credit and a compelling business plan can help you get the financing you need. Alternatively, you could get a personal loan – in which case your credit score would be a factor but you wouldn't need to sell a lender on your business plan.
If you want to limit the size of your small business loan (or avoid a loan altogether) you can search for small business grants. The government offers many forms of small business grants, particularly for veterans and people of color. Don't forget to search locally, too. There may be non-profits or community development organizations that can help you with financing your small business.
It's worth perusing the SBA's site on the loans it offers before you borrow any money elsewhere. In addition to the standard 7(a) small business loan, SBA also offers disaster loans, real estate and equipment loans and microloans. As with student loans, you may find that you get more favorable interest rates on small business loans from the government than you would on small business loans from a bank.
Related Article: All About Small Business Grants
How to Start a Small Business: Marketing Your New Business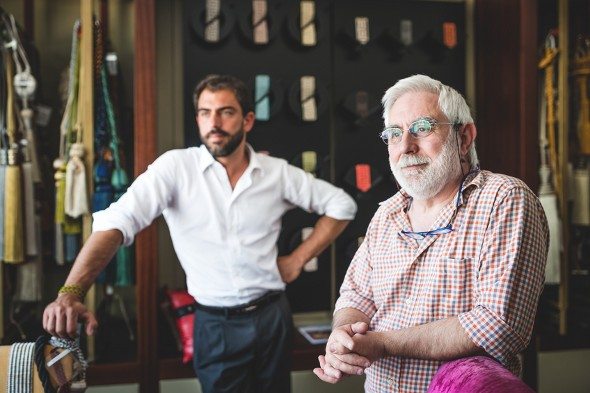 Once you have a business plan and your financing is in place you can start your business. But it's important to market the business effectively if you want to survive that tough first year. Mention your business to your own network and try to get write-ups in local or topical media.
And don't forget to harness the power of the internet and social media. Taking the time to set up a website and social media accounts for your business can help people find you, particularly if you include relevant keywords. You can drum up excitement about your business by offering discount codes and other promotions.
If you have the money, you may want to hire someone to help you with branding, marketing and public relations – at least while you're getting started. Investing in professional help on your website design and marketing could pay big dividends down the road and will let you devote more of your own time to operations.
How to Start a Small Business: Getting Your Finances in Order
Remember to dot your i's and cross your t's when it comes to the finances of your small business. A lawyer and an accountant can help you through this process if you're not sure you can navigate it on your own. You'll need to determine your business structure (LLC, sole proprietorship, corporation, etc.) and get off on the right foot with tax withholding.
There will be paperwork to fill out, like registering your "Doing Business As" name for your small business. There may be licenses and permits you need to obtain. If you're planning on hiring employees, you'll need an Employer Identification Number, Workers' Compensation Insurance and more.
Compliance with federal guidelines is another important part of being an employer. For example, unless you know the Occupational Safety and Health Administration (OSHA) requirements backwards and forwards you'll probably need to brush up on the rules to ensure that your business is on the right side of the law.
Bottom Line
Small businesses are often called the engine of the U.S. economy. If you want to make your mark on your community by starting a small business there are resources that can help you get started. The SBA is a great place to start, but don't underestimate the power of an in-person consultation. If there's a small business in your community that you frequent and admire, consider taking the owner out for a coffee to pick his or her brain and learn from the successes and setbacks the business has encountered since it opened.
Photo credit: ©iStock.com/joka2000, ©iStock.com/monkeybusinessimages, ©iStock.com/Alessandro Di Noia