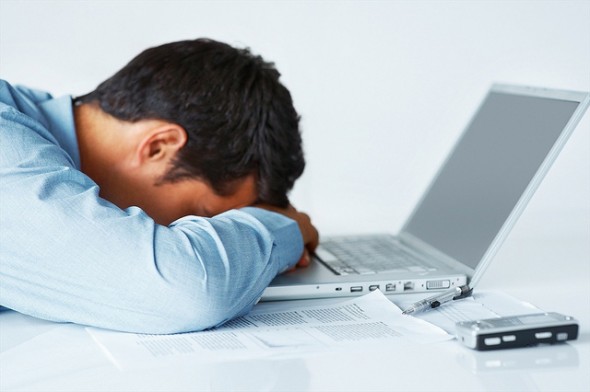 As the economic landscape continues to evolve, working from home has become increasingly popular. If you've got an Internet connection and a marketable skill, like writing or a knack for web design, the possibilities are virtually endless. Finding legitimate jobs can be challenging, especially since there are always scammers who are on the lookout for unsuspecting victims. Whether you're just starting out or you're a seasoned pro, here are a few ways to avoid falling prey to a work-at-home scam.
Review the Job Posting Carefully
Online job boards and sites like Craigslist feature hundreds or even thousands of ads for work-at-home opportunities but they're often littered with junk ads placed by scammers. If you come across a posting that piques your interest take some time to read through it carefully before contacting the poster.
Ads that promise easy money or high pay but don't require applicants to have any specialized skills or experience should be avoided. You may also want to steer clear of ads that ask for multiple samples of your work or require you to complete a sample without compensation unless you know it's a reputable company.
Research the Company
While some scams are fairly obvious others can be harder to detect, especially if the company appears to be on the up and up. If you've been contacted by a potential employer or you're thinking of responding to an online ad, it helps to do some background research before you proceed.
Check with the Better Business Bureau to see if any complaints have been filed against the company. A quick Internet search may help you track down their website or customer reviews. You can also visit work-at-home forums to ask members if they've heard of the company and what kind of reputation it has. If you're not able to turn up anything, either good or bad, it may be a sign that the company isn't what they claim to be.
Consider What They're Asking For
Some scammers are brazen, asking applicants for money upfront to cover training materials or purchase supplies that are necessary to get started. If you come across a job that asks you for cash just to get your foot in the door it should be viewed as a major red flag. Direct solicitations for money through a wife transfer should be avoided at all costs.
If you're being asked to give out personal information, including your name, address, Social Security number or bank account number, you may be the target of a phishing scam. Never give out these details through email or over the phone, especially if someone contacts you out of the blue with a job lead. If you've lined up a gig that seems genuine, make sure you verify the company's information before providing them with yours.
Trust Your Instincts
Work-at-home scams can be extremely sophisticated but if you look at each opportunity with a critical eye, it becomes easier to weed out the ones that are designed to dupe you. If something doesn't ring true about a job posting or you get a sense that something's off at any point during the hiring process, don't ignore the message your instincts are trying to send. Remember, when something seems too good to be true, it usually is.
Photo Credit: flickr