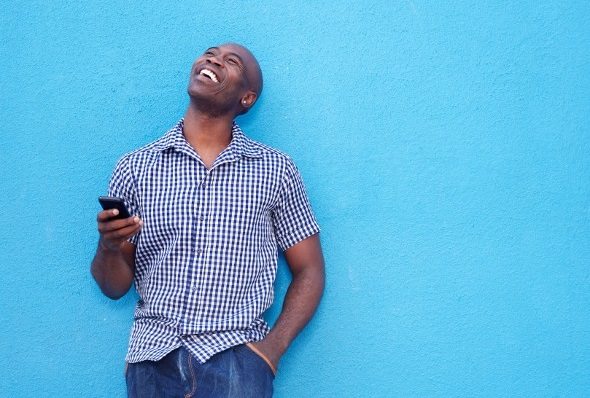 You're on Twitter, Facebook and Instagram, but are you on Vine? The site lets you share six-second, looping videos, which have the potential to go viral and attract millions of viewers. The most successful "Viners" can make a living off their videos. Want in? Here's what you should know about how to make money on Vine.
Find out now: Is it better to rent or buy?
1. Getting Started
If you're not already on Vine you'll need to set up an account. You can download the Vine app for Android, iOS or Windows. You can create your own login information using your email address and a password you create, or log in with your Twitter account.
Once you have a Vine account and the app is on your phone you can start making videos. You'll get to choose a name for your account and upload an image that will be the image for your profile. If you sign up using Twitter, your name, photo and bio will transfer from Twitter to your Vine profile.
The Vine app will help you as you make your first Vine. You'll be prompted to film three two-second videos that will get looped into a six-second Vine. Alternatively you can film one six-second Vine. You film by holding your finger down on your phone screen.
In the past, you had to make Vines in the moment. In other words, you couldn't take existing video that you'd filmed earlier and turn it into a Vine. Now, you can upload existing video so your Vines don't have to be spontaneous. And once you've made Vines, it's easy to share them on Twitter to your followers there.
You can start out by following Viners whose style you like. Some of them will probably follow you back if you have some solid Vines to your name. You can also like and re-vine videos from Viners you like and that will help raise your profile with others on the app.
When you're uploading your own Vines, remember to add hashtags, which will make your Vines searchable. You can also add captions to your videos to explain the context.
Related Article: How to Make Money on Twitter
2. Grow Your Following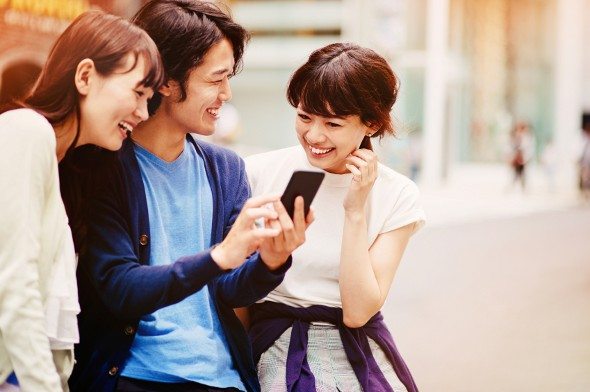 So you're on Vine – now what? A good place to start is the Vine homepage on your web browser. You can see featured Viners, explore Vines by category and look at the "Trends" page to see up-and-coming Vines that are rising on the platform. These are videos that have millions – or even hundreds of millions – of loops.
What's a loop? The loop count on a Vine tells you how many times that Vine has been "looped" (a.k.a. viewed). The loop count includes views in the app and around the web, wherever the Vine is embedded. Successful Vines don't just get millions of loops. They also get re-vines and likes (the loop and heart symbols under each video).
If you want to build your personal brand on Vine it's a good idea to have a vision for the kind of content you'll create. Will your Vines be funny? Tell stories? Offer striking images from your travels? If you settle on a consistent tone early on you have a better chance of attracting followers to that brand.
That doesn't mean you can't experiment. You can edit together different shots, incorporate illustrations to make an animated Vine or use any number of different techniques to make your Vines stand out. And you can always delete a Vine that you've posted if you're not happy with the results or you want to curate your content a little more closely once you settle on a style. Once you get used to the six-second video format of Vine, the sky's the limit.
3. Connect with Brands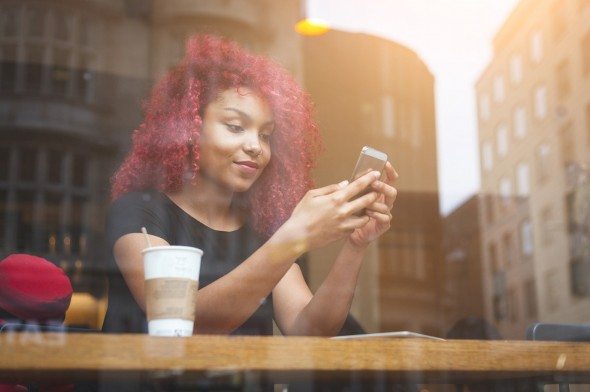 If you're consistently creating Vines that get millions of loops, you may find that brands come to you to offer partnership. If that doesn't happen, you can take action to connect with brands that can help you make money on Vine.
Top Viners can charge brands thousands of dollars for a single branded Vine. Of course, if you have millions of followers you can make a living off of these kinds of deals, and by charging to appear at events.
Brands will also pay popular Viners to re-vine a brand's Vines. If you really make it big you can do "takeovers" of brands' Vine accounts and create your own custom Vines for a brand's ad campaign.
If your following hasn't reached that level, you won't be able to charge as much for each branded Vine, and you won't have people paying for your presence at events. In other words, you may have to wait to quit your day job.
It's also important to integrate sponsored Vines into your feed in a way that feels seamless to your following. If you do funny videos, keep your sponsored videos funny. The ads that are most valuable to brands are the ads that entice viewers, and viewers are likely to be turned off by a Vine that feels like an awkward attempt to shoe-horn a promotion into your feed.
It's also worth noting that a #SP is standard practice for tagging sponsored Vines. Viewers, especially young ones, don't like to feel that they're being tricked by the internet celebrities and influencers they follow. If you've been paid to promote a product or service, it's best to be up-front about that.
You can also monetize your Vine following by directing viewers to other money-making avenues you have in place, such as a YouTube channel, a shop where you sell merchandise, or iTunes to download your music.
If you're committed to making money from your online following it's a good idea to cross-promote. That way, people can follow you from, say, your Vines to your YouTube channel (where you make money from ads) to your blog where you sell branded items or offer affiliate links that you monetize.
Related Article: How to Make Money on YouTube
Bottom Line
When you're just starting out you may have to wait a while before your earnings from Vine are paying your rent. If you already have a large following on Twitter and/or Instagram it'll be easier for you to leverage those followers into success on Vine. If not, you'll have to put some serious time into growing your Vine following. If you stay active on the app and upload, re-vine or like at least one new video every day you should see your following grow.
Photo credit: ©iStock.com/m-imagephotography, ©iStock.com/Petar Chernaev, ©iStock.com/william87