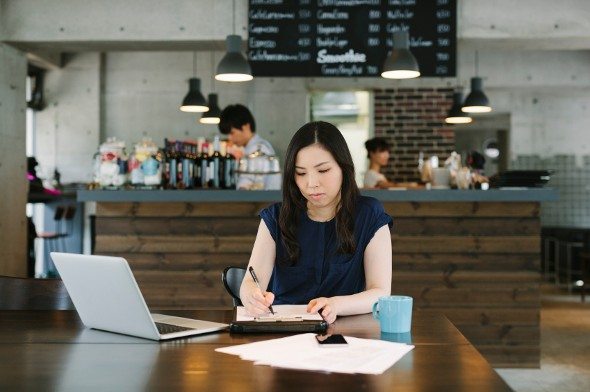 You're probably familiar with dozens of sites where users can sell products – sites like Etsy and Ebay. There's a smaller number of sites that let users sell their services and Fiverr is one of these sites. The name comes from the fact that all services start at just five dollars. If you're a creative professional or a student looking to make money on the side, you may be interested in learning how to make money on Fiverr.
Find out now: Is it better to rent or buy?
How to Make Money on Fiverr: Getting Started
Before you can use Fiverr to supplement your income you'll need to know the basics of how the site works. Services start at $5 but Premium Services and custom offers can go for a few hundred dollars or more. With a custom offer you can send a buyer a description of a Gig, how much you would charge for it and how long it would take you.
In general, the site is about linking buyers and sellers quickly for low-cost transactions. If you want to make money on Fiverr you should be prepared to do a high volume of tasks, or to focus on premium tasks if you don't want to go for volume.
Getting started with selling your services on Fiverr is free. First, you'll have to become a member. You can create new login info or sign up using Facebook, LinkedIn or Google. When you sign up Fiverr will send you an email with an activation link for your membership. Once you're a member you can start offering services that Fiverr calls Gigs.
All Gigs start at $5. You won't be able to put up premium listings right away. You'll have to establish a reputation with $5 Gigs before you can move up in the Fiverr world. And you won't make the full $5 from a Gig because Fiverr takes its cut.
When a buyer decides to go with one of your services he or she will pay Fiverr in advance. Each $5 Gig you sell and successfully deliver nets you $4, which Fiverr credits to your PayPal account once an order is complete. Check out Fiverr's terms and conditions for more details.
Gigs offered by sellers take the form of an "I will" statement. For example, you might post a Gig listing that says "I will edit your resume." Because of the low cost of Gigs, it's a good idea to sell things you can do relatively quickly and easily. You won't see many Gigs offering to write a novel, for example. And if you want your Gig to stand out it's smart to offer something that isn't extensively covered on the site already.
Related Article: How to Make Money on Etsy
How to Advertise a Gig on Fiverr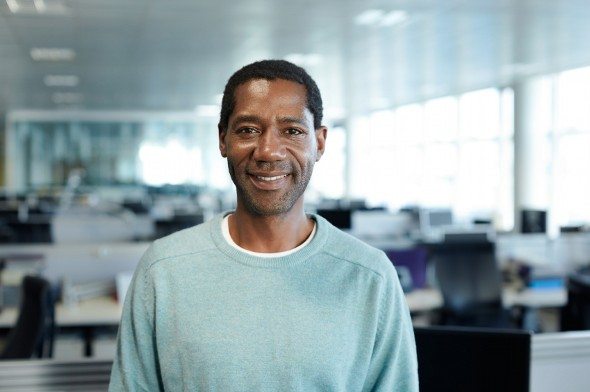 If you're not already an experienced freelancer when you join Fiverr, it's probably a good idea to spend some time familiarizing yourself with the Gigs and sellers on the site. That way, you'll know which Gigs fall into which categories and how successful sellers are marketing themselves on the site.
You can try out different language, images and categories by making multiple listings for the same service. That will show you what buyers are responding to and you can tailor future Gig listings accordingly.
Once you've done that research, you can start selling your services. You'll have the opportunity to upload a picture, which can go a long way toward helping you attract customers. Providing clear, concise, catchy and accurate descriptions of the service you're selling will help, too. Of course the best way to get repeat customers is to do a great job on your Gig, but some sellers also offer discounts and other incentives for repeat clients.
Fiverr Support
If you have questions, need some advice or simply want to get to know your fellow sellers you can head to the Fiverr forum. There you can ask questions of more experienced sellers and read discussions. You can get tips on things like getting buyers to leave reviews and keeping a flow of orders to avoid dry spells.
Fiverr also offers the Fiverr Academy to help new sellers get started on the site. Topics covered on the academy include things like how to get started on Fiverr and how to use Gig Packages. (A Gig Package is a set of upgrades and extras that can boost your Gig beyond the $5 mark.) If you entice buyers with upgrades that boost what you earn without adding substantially to the time you spend on each Gig you'll be sitting pretty.
Fiverr Academy can help you learn about marketing yourself on the site. It's also a good idea to market your Fiverr Gigs outside of the site, on your social media channels. You never know when a Gig will catch the eye of one of your followers.
Related Article: The Difference Between CV and Resume
Fiverr's Levels System
Not all Fiverr sellers are equal in the eyes of the site. Successful sellers can move up the ladder of what's called the Levels System. Fiverr sellers are divided between Level 1 Sellers, Level 2 Sellers and Top Rated Sellers.
Getting to Level 1 requries 30 days of membership, 10 sold Gigs with positive ratings and a low cancellation rate. Once you get to Level 1 you can have 15 active Gigs at once, sell your Gigs in batches, deliver Gigs more quickly, charge more and take custom orders up to $1,500.
When you hit Level 2 you can have 20 active Gigs and send custom offers up to any price. Depending on your ratings and sales volume, you may graduate to Top Seller status. Once you're a Top Seller you can have 30 active Gigs, plus more perks. Take a detailed look at Fiverr's Levels system here.
Top Rated Sellers can't just slack off once they achieve that coveted top level. Fiverr evaluates Top Rated Sellers on an ongoing basis and can downgrade sellers based on performance.
Expanding Beyond Fiverr
One way to make money on Fiverr is to use Fiverr to build a client base and then offer your clients services outside of Fiverr – services you may be able to charge more for. Some of Fiverr's biggest fans are professionals who have used the site to grow their business beyond the site.
So how exactly does that work? It should go without saying that you have to provide good service to your Fiverr buyers. But you also might want to differentiate the services you sell on Fiverr from the services you sell outside of the site. Why? Because you won't be able to charge more for the same service. Why would a client who is used to paying you $15 for a certain Gig on Fiverr decide to pay $20 for that Gig outside of Fiverr?
If you gather a client base on Fiverr you can inform your clients that you offer different, more complex or time-consuming tasks outside of Fiverr and see if any of your Fiverr leads bite. If you're already a Top-Rated Seller offering high-value custom Gigs you shouldn't have too much trouble convincing clients to follow you off the site. On the other hand, you may decide you want to stick with Fiverr for the convenience of having someone else deal with billing.
Bottom Line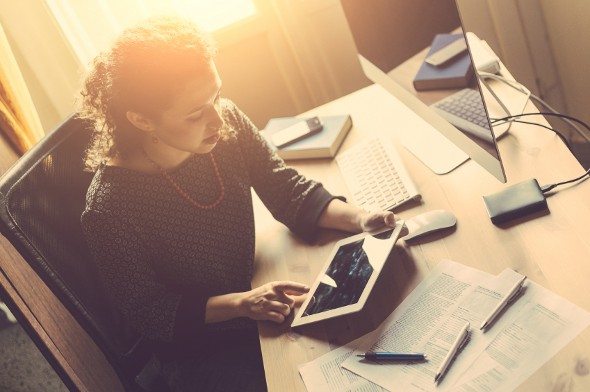 If you have some free time that you'd like to put to use or you're already a full-time freelancer, Fiverr can be a great way to get exposure and earn some money. You'll have to decide whether you want to focus on doing a high volume of low-cost Gigs or try to upgrade to premium Gigs and charge more for your services. You might think of Fiverr as a complement to your other job, or as a way to drum up clients for your business. However you use the tool, remembering the above tips can help you maximize your earnings. You can also check out Fiverr's e-book on best practices for sellers. Happy selling!
Photo credit: ©iStock.com/visualspace, ©iStock.com/kupicoo, ©iStock.com/william87