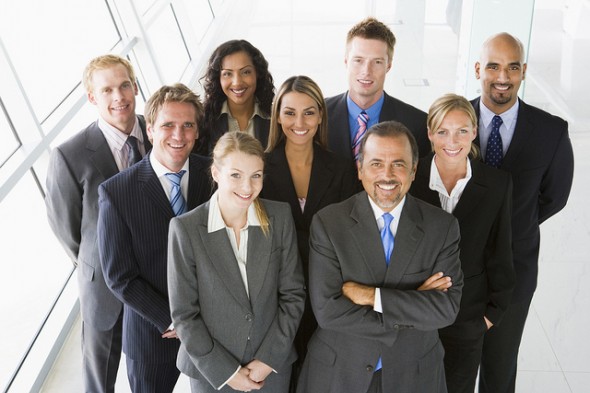 So many of us think we're really great leaders at work. While some of us might be, a lot of us aren't. It can be hard to really look at your management style and recognize what's working and what isn't, but it's something that any leader, or aspiring leader, should do often. If fact, if you think everything you're doing is working and nothing could be changed or made better, that's a sign that you might not actually be as great of a leader as you thought.
Find out now: How much mortgage can I afford?
Ask Your Employees
So this one might not get you the most honest results, especially if you rule with an iron fist. It's still a good policy to check in with your crew to see what they might think is working well, and what suggestions they have for improvement. You never know, you may end up getting a really great idea for workflow and management if your employees are given the freedom to voice their opinions.
In addition to getting great feedback to help your management style, allowing your employees to voice their opinions and take action when needed creates empowered, pro-active, satisfied employees. If you're able to have that kind of relationship, it makes your job that much easier.
Be Honest
Don't we all think we're honest? At least I hope you do. You might need to examine your job if you feel like you can't be. But being honest means more than just telling the truth, it also means that you have to admit fault and own up to your own shortcomings. If you're the leader, you have to set the bar for what Steven Colbert would call "truthiness." If you're employees see that you're not being honest and actions are questionable, they won't trust you. It will also give them the feeling that they can't be honest either.
Communicate
I'm in the communication business, and the running joke is how badly those in communication actually communicate. It's funny, but it's also VERY frustrating. I can't expect the people I work with to communicate if I'm not communicating well myself. It's really amazing what happens in a workplace when people start really talking to each other. So as a leader, this has got to be one of the most fundamental building blocks to productivity and good workflow.
Show Commitment
Forbes.com lists real leadership commitment as one of the top 10 qualities that every leader should have. If you expect hard work from those you work with, you've got to show up with your shovel too. Don't just delegate, but work just as hard as those you work with. Your commitment will be inspiring, and will give incentive to employees to really commit themselves.
Photo Credit: Joseph Andreoli