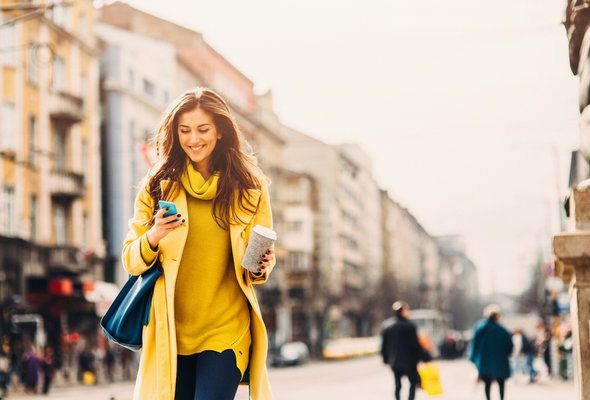 Are you starting a new job, or about to start your first job? You, my friend, are in for some serious adulting. One of your first tasks at your new gig will be to set up your benefits. If you put off this step, you could miss out on the chance to enroll. Here's a checklist to help you through the process.
Check out our 401(k) calculator.
1. Fill out your W-4 so your paycheck will check out.
Your employer will probably ask you to bring your passport to your first day of work so that he or she can add you to the company payroll and start taking payroll taxes out of your pay right away. Not sure how to fill out your W-4? Check out our guide.
The number of allowances you claim on your W-4 will affect the size of your paycheck. More allowances means bigger paychecks but either a smaller refund or a bigger tax liability. Fewer allowances means more money will be taken out of each of your paychecks, but your tax liability will be smaller or your refund will be bigger.
Once you give your employer your W-4 and your company officially adds you to the payroll, you should see deductions for income taxes and FICA taxes coming out of your paychecks. Double-check your first paycheck to make sure everything is in order.
Related Article: How Many Allowances Should You Claim?
2. Enroll in health insurance if you need it.
Most people whose employers offer group health insurance will benefit from enrolling in their employer-sponsored plan. If you already have health insurance through a COBRA plan from your previous job, through your parents (if you're 26 or younger) or through your partner (if you've enrolled in your partner's employer-sponsored plan), you might be safe in turning down your new job's insurance, but consider the cost and the quality of the coverage carefully before opting out of your employer's insurance. Remember, too, that COBRA coverage generally only lasts for up to 18 months.
You should know before you start a new job whether you'll have access to health insurance coverage through your new employer. If health insurance is part of your benefits package and no one brings up enrollment during your first week on the job, follow up. It may be the case that you have to wait a few months before coming eligible for health insurance, in which case you should make sure you're covered or prepare to pay the penalty if you have a coverage gap of three consecutive months (or more) in a single year.
Regardless of when your benefits kick in, you don't want to miss the enrollment deadline because you're procrastinating or shy about bringing it up with your supervisor or HR department. If you have a partner, talk with him or her about whether adding your partner to your employer-based insurance makes sense, too. In most cases it's cheaper for each partner to use their own employer's coverage, but if there's a big quality gap you might want to add your partner to your plan, or seek coverage under your partner's plan.
3. Decide on other insurance plans.
At the same time that you're enrolling in health insurance (or opting out if you have other coverage), you may have the option of enrolling in other forms of group life insurance. These usually include life insurance, short-term disability insurance and long-term disability insurance. Some employers also offer long-term care insurance. If you can afford these plans, they can go a long way toward saving you from a financial setback. Disability is a lot more common than you might think, and without insurance you'd have to fall back on emergency savings.
Getting life, disability and long-term care insurance through work is generally much cheaper than buying your own plan as an individual in the market, so think about enrolling. It's also worth noting that if you decline life, disability and/or long-term care insurance coverage in your first year on the job and then change your mind the following year, it might raise flags with the insurance company.
The insurance company might think you're deciding to enroll after all because you know you have a health problem that you didn't have the previous year. A suspicious insurance company might require you to undergo medical examination at your own expense, creating more hassle and paperwork for you than if you'd just enrolled when you first had the chance. If you designate a beneficiary for, say, life insurance, let that person know that he or she is your beneficiary and tell the person how to access your plan details if they're needed.
4. Enroll in a retirement savings plan.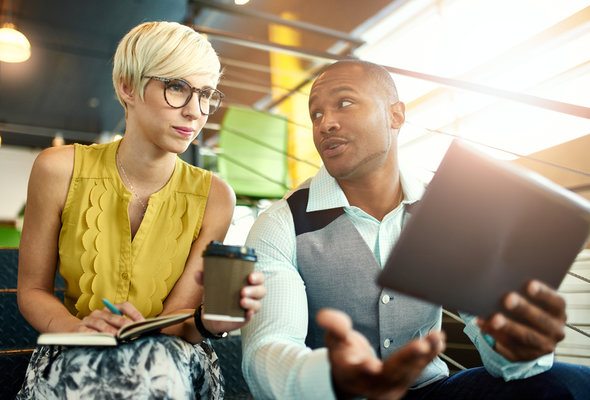 At SmartAsset we're all about saving for retirement. Transitioning to a new job presents challenges and opportunities where retirement accounts are concerned. First, let's tackle the challenges.
Do you have money in a 401(k) from a previous job? If so, you'll probably want to do something with that money. If you left that job with less than $5,000 in an employer-sponsored 401(k) or IRA, your old boss may have automatically performed a transfer to a different IRA account, one that may charge more fees than you're comfortable with. If your balance was under $1,000, your old job may have performed an automatic cash-out, mailing you a check. If you sit on that check and don't put the money in a new IRA, the IRS will charge income taxes and an early withdrawal penalty. The same goes for money that you opt to withdraw from an old 401(k) and IRA and don't deposit in a different tax-advantaged retirement account in a timely manner.
If you have a retirement plan from your previous job, it's a good idea to roll it over to a low-fee IRA. If you don't already have an IRA, you can open one and ask the brokerage for help executing a roll-over that won't trigger taxes and fees. The clock for penalty-free rollovers starts ticking from the last day of your old job and you have 60 days from that date.
Once you've dealt with old retirement funds (or if you don't have any) you can focus on the retirement savings plan at your new job. Starting a new job is an opportunity to boost your retirement savings rate. With luck, your new job will come with a higher salary than your previous job. That means you can increase the percent of your salary that goes into savings and still enjoy bigger paychecks. For example, if you were putting 10% of your salary into the 401(k) at your old job, why not bump up to 11% or 12% when you enroll in the 401(k) at your new job?
But don't just pick the first retirement savings vehicle on the list your employer provides. Instead, do your research and minimize management fees. If you feel like the fees on all the accounts your employer offers are too high, you can always opt to save in an IRA with a low-fee brokerage like Vanguard.
What you probably don't want to do is delay this step of the new-job process. If you put off enrolling in your new company's 401(k), you might get accustomed to your fat paycheck and put off saving for retirement indefinitely. Plus, if you enroll in a 401(k) or IRA before December 31 of a given year, you can make contributions that will reduce your taxes come April. For example, if you enroll in a new 401(k) on December 29, 2016 you can make contributions through April 17, 2017 (Tax Day) that will reduce your 2016 taxable income. If you wait until January 1, 2017 to enroll, your contributions won't lower your 2016 taxable income.
Find out now: How much should I save for retirement?
5. Decide on extras.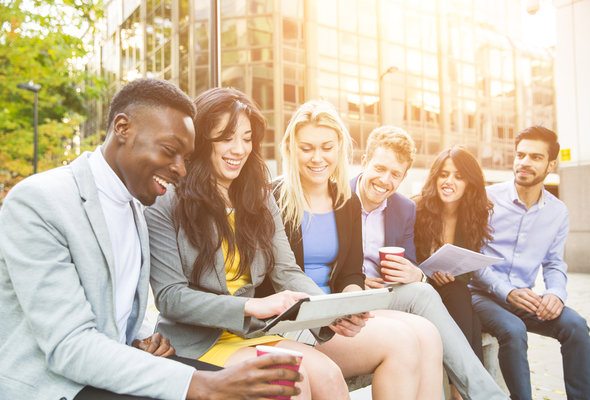 Your workplace might offer other benefits that we haven't covered yet – things like commuter benefits, Flexible Spending Accounts (FSAs), Health Savings Accounts (HSAs), pre-tax childcare funds, professional development funds or company equity. Don't wait to take care of the paperwork for these benefits if you decide to take advantage of them. If you opt for an FSA or HSA, you'll most likely be prompted to opt in when you select your health insurance. If this doesn't happen, remember that you have just 30 days from your start date to enroll in an FSA.
Other benefits, like commuter benefits, may require a little initiative on your part. Remember that you can always ask your HR department, supervisor or team members if there are other programs or benefits you should be signing up for. And in the case of voluntary benefits (often including vision insurance or dental insurance) where your employer isn't helping employees with the cost, do some research to see whether shopping for your own plan would be less expensive.
Bottom Line
Some of the paperwork on this checklist can be revised as needed throughout the year. For example, you can always submit a new W-4 to revise the number of allowances you're claiming. You can also increase the percentage that goes into your retirement account throughout the year (which is always easiest to do when you get a raise). If you experience a qualifying life event like the birth of a child, you will be allowed to revise your health insurance coverage, too. But many employee benefits can't be changed until the following enrollment period unless you experience a qualifying life event, so choose carefully!
Photo credit: ©iStock.com/Todor Tsvetkov, ©iStock.com/julief514, ©iStock.com/william87