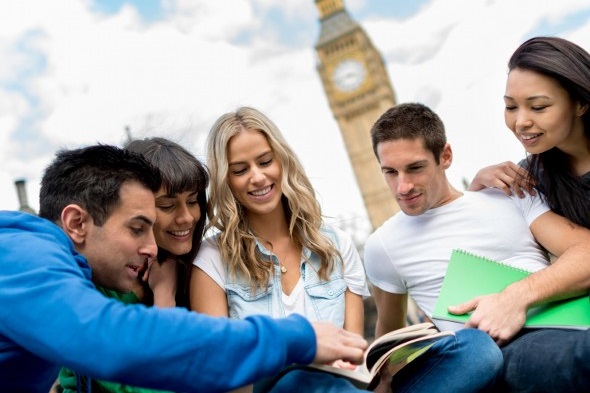 Spending part of your college years overseas can be an eye-opening experience, and it might also yield a big payoff once it's time to graduate. A recent study conducted by the European Commission found that students who spent time learning in other countries were half as likely to experience long-term unemployment at some point in their careers compared to their classmates who stuck close to home. Not only that, but their overall employment rate was 23% higher within five years of graduation.
Check out our student loan calculator.
Cost is often a barrier to many students who'd like to spend a semester or two abroad. Taking on additional student loans may be the only way to foot the bill, but some may decide going into debt is worth it if it makes you more employable. Studying abroad can give you an edge in the workplace and the long-term rewards may outweigh the upfront costs. Here are a few reasons to consider taking your studies on the road.
1. It's An Opportunity to Develop New Skills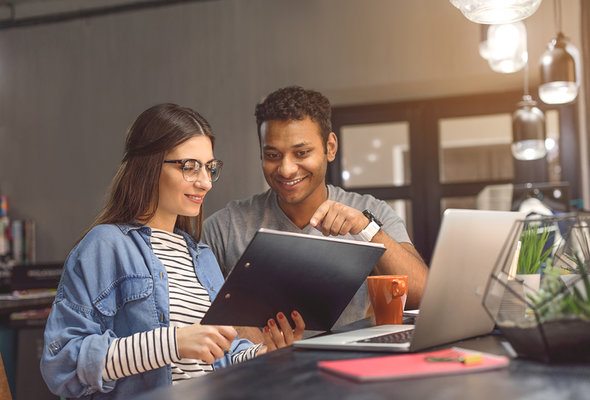 With so many young adults getting college degrees these days, it's become much more difficult to stand out in the job market. Having a specialized skill or two under your belt can make it easier to distinguish yourself from everyone else in the crowd. Plus, studying abroad can provide the perfect opportunity to learn something new.
For example, mastering a second language is something that employers will often take notice of, especially if you're interested in working for a large company that does business in the country where you studied. Incorporating volunteer work or a part-time job into your study abroad trip can strengthen your communication and collaboration skills. The more you're willing to immerse yourself in the experience, the more you're going to get out of it.
How to Pay for a Study Abroad Program Without Going into Debt
2. You'll Have a Chance to Define Your Career Goals
Going to college is a given for many people, but having a degree is useless if you don't know what you want to do with it. Even if you do have a clear career goal in mind, that doesn't necessarily mean that it's the right choice. Taking yourself out of your normal routine for a while may help you to clarify what kind of career path you should be following.
For instance, if you want to go into the education field, working as a student teacher in a foreign school will expose you to some of the challenges that teachers face. How you respond to those challenges gives you an idea of how well-suited you are to a teaching role. If you find yourself feeling frustrated or defeated by your experiences rather than encouraged, that's a sign that you may need to rethink your plans.
If you're going into a study abroad term without a clear idea of what kind of job you'd eventually like to pursue, your experiences may help you to pinpoint your passion. Volunteering, for example, can be an excellent way to spend your time and it can give you some insight into your strengths and interests. At the very least, studying abroad may give you a better idea of what you don't want to do when it comes to your career.
Send Your Student Abroad for Less
3. It Will Broaden Your Worldview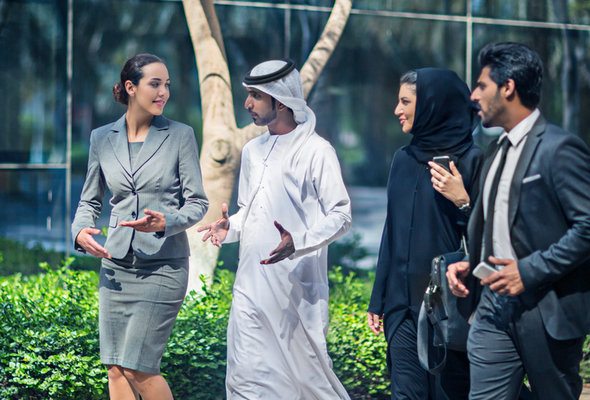 Seeing up close how people in other cultures live and interact with one another can help you gain valuable interpersonal skills that can be useful in the workplace. Learning how to interact with people from a wide range of backgrounds makes it easier to feel at ease in any situation and can make you a better problem-solver. These qualities are attractive to employers, and studying abroad can help you develop them.
Photo credit: ©iStock.com/andresr, ©iStock.com/YakobchuckOlena, ©iStock.com/xavierarnau