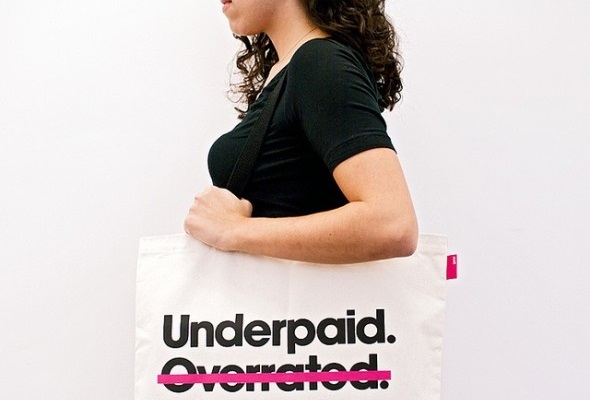 Right now you probably think you are doing too much for too little. Many people feel underappreciated in their jobs. But a recent survey looked at what others think about your career and your income. Business Insider asked respondents about whether they felt certain occupations were overpaid or underpaid.
Find out now: Is it better to buy or rent?
Some of the results were pretty much what we'd expect – 77% of people said financial managers with a mean income of $123,260, were very or somewhat overpaid. Other professionals like financial analysts, real estate brokers and lawyers weren't far behind either.
But the survey also took a look at what professions respondents thought were the most underpaid. Agricultural workers, childcare workers and cooks were among those believed to be the most underpaid with firefighters and teachers rounding out the top 10.
Related Article: How Generation Y Works
Most Overpaid Professions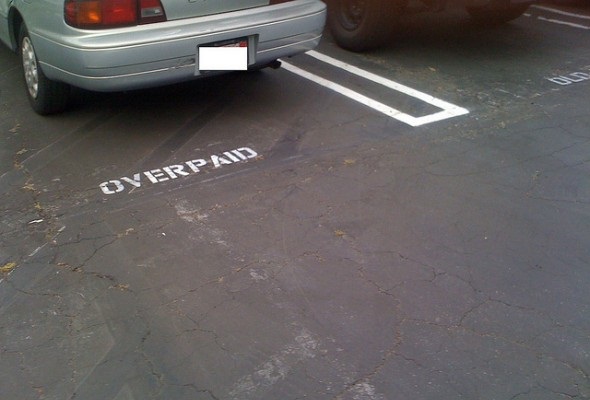 It's interesting to note that a majority of the most overpaid positions according to the survey are very respectable professions. Yet many people still thought they were overpaid. It takes a lot of work to become a doctor or lawyer and those in the profession probably feel the diametric opposite when it comes to compensation.
Related Article: 5 Reasons to Return to Graduate School
It could also be a case of envy since most of the overpaid professions also represent a very small minority of the total workforce. When every day people see that a CEO is making $176,000+ a year, they're bound to feel a little jealousy since they probably work for a CEO that makes just as much if not more than that amount.
At the end of the day, there's a reason why CEOs, lawyers and doctors get paid so much. We like to think that we are all 'A students' but remember that a 'C student' is actually the average. People don't become CEOs and doctors because of luck, they get to where they are because they've proven themselves. There are tens of thousands of people that don't even get into medical school every year and there are definitely a lot of people out there unwilling to put in the 60 hours (or more) a week of work and the risk it takes to become a CEO.
Most Underpaid Professions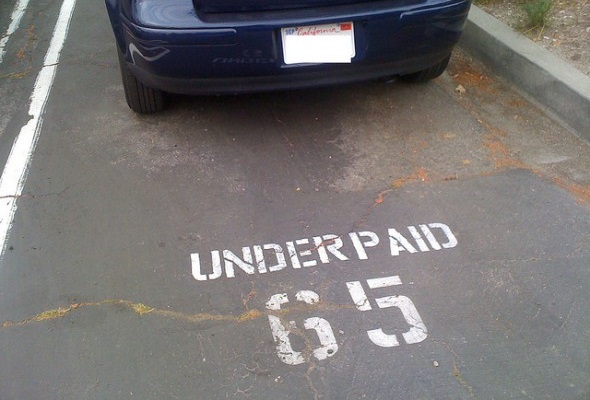 77% of people thought financial managers were the most overpaid but almost 90% of people asked thought agricultural workers were the most underpaid. It's probably true that we underpay a lot of these professions. But at the same time if there weren't people willing to work for that salary, it would be higher. That's how capitalism works.
Related Article: 5 Signs It's Time to Start Looking for a New Job
Politicians like to promote equality and wealth distribution but they've done little in the way of raising minimum wage or encouraging unionization. Both of which would greatly increase the salaries listed for the most underpaid professions.
But you also have to remember that everything comes with a cost. A lot of the most underpaid professions are workers in the service industry like cooks, waiters and even agricultural workers. If we start paying these professions more, then the cost of your produce is going to go up. The next time you go out to dinner, you might see higher prices if employers were paying waiters more.
Related Article: Top 5 Fastest Growing Career Paths That Don't Require Higher Education
It's easy to say increase wages for the poor and reduce wages for the rich but there's always going to be a cost associated with that type of thinking. If doctors aren't making as much money, we would lose one of the incentives for the best and brightest to go into that field. Maybe they'll go become a lawyer instead and all the medical progress we've been making will grind to a halt.
What are your thoughts? What is the most overpaid profession? What about the most underpaid? How does what you do influence your answers?
Photo Credit: Huge Totes; Art_Center