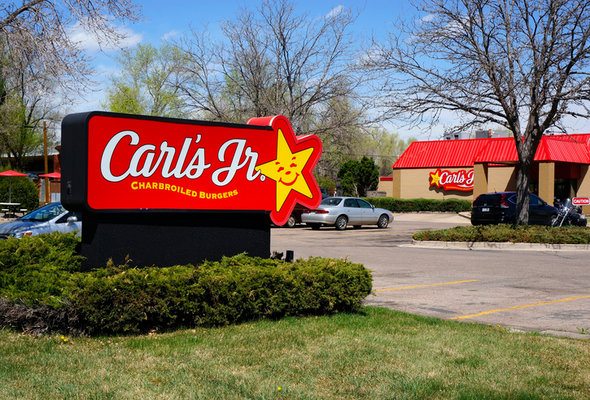 Andy Puzder, a fast-food executive, is President-elect Donald Trump's pick for labor secretary. In a statement announcing the decision, Trump said, "Andy will fight to make American workers safer and more prosperous by enforcing fair occupational safety standards and ensuring workers receive the benefits they deserve." Puzder is currently the CEO of CKE Restaurants, the parent company that oversees Carl's Jr. and Hardee's. Here are five things you should know about Trump's labor secretary pick.
Find out now: How much house can I afford?
1. Puzder opposes raising the minimum wage to $15.
Andy Puzder is an outspoken critic against raising the minimum wage to $15, saying that such a move would backfire and actually harm the workers it's meant to benefit.
"Instead of creating a living wage, the fight for dramatic minimum-wage increases could leave millions with no wage at all," Puzder wrote in an op-ed for the Wall Street Journal, arguing that a $15 minimum wage for entry-level workers would eat into employers' bottom line to such a degree that they would likely cut staff, leaving many without a job.
The 66-year-old billionaire allows that the minimum wage could be raised to $9, but maintains that a better alternative would be to expand the earned-income tax credit.
Related Article: The Cities With the Highest (and Lowest) Real Minimum Wage – 2016 Edition
2. Puzder is interested in exploring automated restaurants.
Puzder has expressed interest in exploring the possibility of replacing certain workers in his restaurants with machines as a response to possible minimum wage increases. In a much-repeated quote, he told Business Insider that machines are "always polite, they always upsell, they never take a vacation, they never show up late, there's never a slip-and-fall or an age, sex, or race discrimination case."
3. He got his start as a lawyer.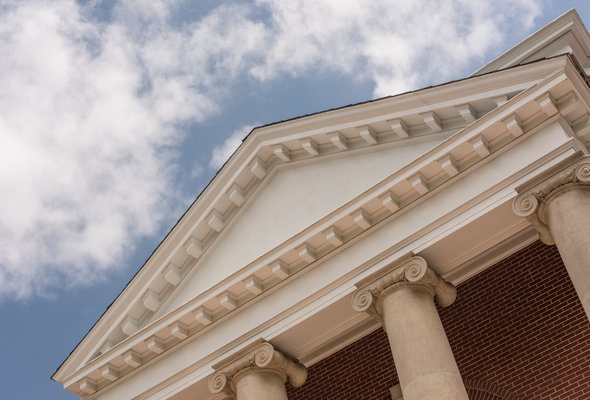 After graduating from Washington University School of Law and receiving his JD in 1978, Puzder began practicing in St. Louis, Missouri as a trial lawyer. There, he authored an abortion law upheld by the Supreme Court in Webster v. Reproductive Health Services. After this, Puzder became a founding member of the Common Ground Network for Life and Choice.
Related Article: The Average Salary of a Lawyer
In 2011, Puzder was appointed to serve on the National Advisory Board of Washington University School of Law. In 2013, he was elected as a director of the International Franchise Association's Board of Directors. He is also a National Council Co-Chair of the American Enterprise Institute and a member of the Job Creators Network, an organization opposing government regulation of corporations.
4. Puzder has both strong supporters and fervent critics.
His nomination has not gone without criticism. Christie Owens, executive director of the National Employment Law Project, a worker advocacy group, said that "based on Mr. Puzder's own comments, it's hard to think of anyone less suited for the job of lifting up America's forgotten workers." Owens points out that while the job is supposed to protect workers, Puzder opposes paying workers a living wage and that he has "demonstrated that he prizes corporate welfare and profits over workers' well-being." Rep. Rosa DeLauro, a Democrat from Connecticut, said, "His nomination represents the greatest assault on workers that we have seen in a generation."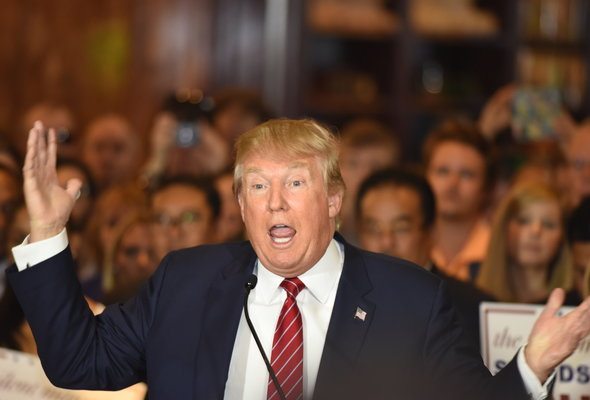 David French, senior vice president for government relations at the National Retail Federation, which represents chain restaurants, supports Puzder stating that he is "someone with the real-world experience to understand workforce issues and how jobs are created." A spokesman for the International Franchise Association, where Puzder sits on the group's board, stated that with more people like Puzder in office, they would "have more leverage fighting back against some of the regulations" that the Obama administration has put in place to support workers.
5. Puzder turned Carl's Jr. around and is a fan of the company's controversial ads.
While practicing law in St. Louis, Puzder met Carl Karcher, the founder of Carl's Jr. Karcher hired Puzder as his personal attorney in 1990 in order to help him with his serious financial troubles regarding his business. Puzder helped Karcher avoid bankruptcy and retain significant ownership interest in his company CKE Restaurants. In 1997, Puzder was named CKE's executive vice president and general counsel. In the same year, CKE purchased Hardee's Food Systems, Inc. This acquisition added enormous debt to the company, which led the Board of Directors to name Puzder as president and CEO of both CKE Restaurants and Hardee's by the end of 2000. Today, CKE owns or franchises over 3,700 restaurants in the U.S. and 40 foreign countries, generating over $1.4 billion in annual revenue.
One way Puzder made his mark on CKE and Carl's Jr. was by steering the focus towards oversized hamburgers and selling them with advertisements of swimsuit-clad models washing cars and eating their burgers. The ads have stirred controversy and are still met with fierce criticism. In response, Puzder said in a 2015 Entrepreneur magazine interview, "I like our ads. I like beautiful women eating burgers in bikinis. I think it's very American."
Photo credit: ©iStock.com/RiverNorthPhotography, ©iStock.com/Montes-Bradley, ©iStock.com/andykatz