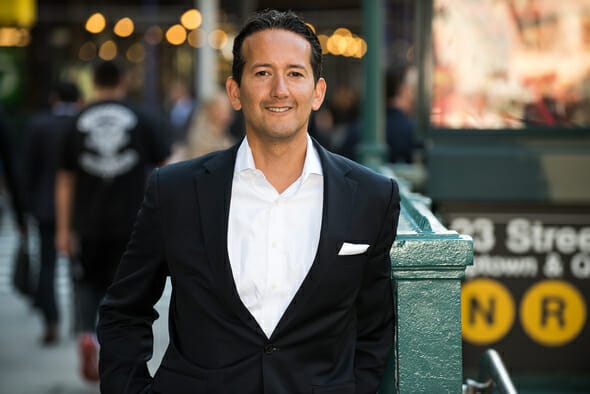 Dave Carvajal knows how to match good people to good jobs. He co-founded and grew HotJobs.com, built up TheLadders.com and still runs his own boutique executive search company, Dave Partners. But he wanted to share his secrets with even more people. Carvajal is detailing the knowledge he has gained from two decades of success in a new book, "Hire Smart from the Start." We read the book and think it could help any entrepreneur who is looking to grow their business quickly, without making the typical hiring mistakes along the way.
"Hire Smart from the Start" Review
The book, "Hire Smart from the Start," is geared toward the founder or manager who wants to avoid the problems of hiring people who will hinder, not help, a company's growth. Carvajal's main premise is that those doing the hiring currently focus on the wrong things, and end up having issues because of it. He has some advice so you can avoid the same issues when hiring for your business venture.
Broken into 12 chapters, Carvajal provides real-world examples that help prove his points. He shares stories with leaders from top companies. For example, the book's foreword is written by John Wood, former Microsoft executive and founder of Room to Read.
The subtitle of the book is "The Entrepreneur's Guide to Finding, Catching, and Keeping the Best Talent for Your Company." Anyone working in start-ups or the tech world can attest that hiring and retaining great staff is a tough task. Carvajal says the worst thing to do is also often the most common: trusting one's gut.
But Carvajal doesn't just identify the problems with modern-day hiring, he outlines solutions in a clear and actionable way. For example, he shares six specific questions to assess during the recruiting process. In fact, Carvajal's book can be used as a checklist for increasing the size of your company's workforce, and more importantly, increasing the efficacy of that workforce.
Q&A With Dave Carvajal
After reading the book, we reached out to Dave Carvajal with some follow up questions. We asked a series of 11 questions and Carvajal provided in-depth responses that can give you insight into the type of knowledge he shares in his book.
Q1: What has changed to make people (and finding the right people) so important in today's workplace?
Technology has changed the entire nature of work. The nature of how we communicate, collaborate and how we create has changed.
This means that the ability to react quickly and adapt is more critical today than ever before. Creativity is a collaborative effort and innovation is a team sport. Alignment, teamwork and personal leadership matter more today than the old command & control leadership styles, assembly lines and drive for efficiency. Becoming the low-cost provider is less important than being highly differentiated.
The spread of social media also now allows ideas to move with viral speed. Companies reach unicorn valuations faster. This also causes mistakes to get exacerbated and companies fail faster, too.
People, values alignment, social contracts and the implicit understanding we have about our collective efforts on a team will determine our ability to perform effectively.
Q2: Who is this book geared toward? And who will it likely not help?
It is geared for every entrepreneur and every leader who aspires to greatness, who knows that they cannot do it alone, who needs to build a team and lead that team to achieve some mission. For all those who recognize that to lead is to recruit and build culture.
It is also geared for all of the chief people officers, heads of talent acquisition, executive recruiters, HR and recruitment professionals who are driven by a passion to make recruiting and culture your strategic competitive advantage.
And, it is geared for every aspiring high achiever in professional corporate life who appreciates emotional intelligence, mentorship, coaching and leadership at the highest levels while helping as many on their path to high performance excellence.
It will not help those with a fixed mindset or those who possess the triple threat of calamity: a high degree of confidence, low competence and low humility.
Q3: Employers have often relied on referrals and networking to find new employees. Why do you say this isn't the best way?
Any two reasonably intelligent people could look at a resume and say "Wow, this is a great CTO!" In fact, this is exactly what often happens between a VC investor and the CEO of a portfolio company. Now, that CEO thinks or feels obliged to hire that person in order to stay in the good graces of the VC investor who is often also a board member. Since the cost of a bad hire is commonly estimated at between 2x – 5x the annual salary of the hired executive, this can cause catastrophic calamity through a downward spiral that often begins in this seemingly benign manner.
When it comes to people decisions, it's important to operate like disciplined, financial investors. Because, in fact this is precisely the kind of work we are doing, except it's even more important – investing in people's livelihoods, time, performance, operating effectiveness.
The question that should be asked is "Is this a great CTO for us?" Those two little words "for us" change everything. Because then it's about a process. It's about defining and articulating first, who are we?
From a core values perspective, mission and culture – what kind of organization will we have? It's about creating a blueprint and mapping out a screening process so that we secure a great person that will not only be effective at the role but also help us achieve our mission. Making merit-based hiring decisions is the only way to build a true meritocracy.
Q4: Finding a "fit for the culture" is a common phrase but you talk specifically about finding someone who shares values not necessarily personality traits. Can you explain that a bit? Can this philosophy still allow for a diverse workforce?
Yes, this is a great distinction. Values are how we choose to behave and what we decide to honor, practice and reward. Eighty percent of the organizational climate is determined by the leader of the organization. Articulating clearly the three or four values that will be celebrated such as humility, kindness, openness, transparency, customer-centric, team player, resourcefulness, frugality (financial stewardship), profit-maximizing, personal excellence, mentorship, community, volunteerism, work ethic (dedication), etc. is the beginning of being able to replicate the organizational DNA.
When leaders avoid the hard work of doing this soft-skills work, they too often confuse core values with core competencies or personality traits. Core competencies are specific to a role. Some roles might require vision, creativity, strategic direction while other roles could require detail-orientation, analytical skills or quantitative reasoning. Core Fit Selection is about getting it right from both a core values and core competencies perspective.
All organizations are a sophisticated network of complex conversations. It's the quality of discourse that determines the health of the organization.
When the important work of defining your culture is not done, a leader will end up with a culture by default. The infamous "Bro Culture" of some big tech and VCs eventually get them into hot water. Too many leaders are "winging it" or simply dismissing candidates based on some loose amorphous categorization of "culture fit."
Q5: How can startups work to attract people who already have a good job that they like?
The way to engage, attract, recruit, extract and secure the best candidates for your mission is to become highly effective at interview conversations and understanding the whole person and their intrinsic motivations. Every person is on a personal quest to create the greatest version of themselves. This means different things to different people. If you can understand where they are and where they want to be, and if you can paint a compelling picture of how this four-year experience with your company can help them get to who they want to become, then your success in finding, catching and keeping the best talent for your company will be significant.
There is no silver bullet approach that will work with all people. It's about engaging and framing out a compelling future vision for each candidate in a role on a case-by-case basis. Presenting that in a way that appeals to them with enthusiasm. I walk through an entire process and closing strategy in the book.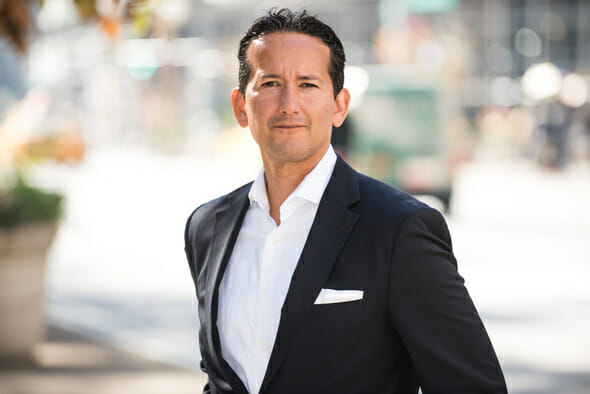 Q6: For people not in the tech world, start-ups can seem uncertain and risky. Why should someone consider working at a start-up?
Disproportionate growth leads to disproportionate learning. It's disproportionate learning that leads to disproportionate impact and income. It's your ability to solve bigger and better problems that makes you more valuable in the world. Your ability to learn in three years at a high-growth startup environment with the right people, what would otherwise take 10 years at a slower-growing, more established company is what will make all the difference in the trajectory of your career arc and leadership profile.
Q7: What do you think about the trend of automating recruiting?
Recruiting is the most human of corporate processes. If it were a straight cognitive exercise we could AI, machine learn, blockchain and automate the pants out of recruiting. Undoubtedly, many will attempt it.
Recruiting is hard work. Getting the "people" part of a business is the most important role of a leader. For this reason, top recruiters are highly compensated. On some level, it's the same question about whether we can automate leadership. Would we want to?
Emotional intelligence and the abilities to engage, influence, persuade, inspire, motivate are all very deeply rooted in the human experience. I think tools will help a good recruiter or a good leader become even better. Like an Iron Man exoskeleton rather than a robot, AI or machines.
We're so busy disrupting through product innovation and technology that it becomes too easy to throw "recruiting" into the bucket of things that need disruption. The leaders who make the greatest impact are those that become students of leadership, they learn from the wisdom of the ages, from masters of self reflection. And so, like other competencies that make leaders great, recruiting and building culture are competencies can be learned, improved and mastered.
Q8: In your experience, what is the one biggest mistake people make in hiring?
No blueprint.
They start interviewing candidates for important roles the same way they buy goldfish at the pet store – they just show up and start determining which fish look nice. It turns out, fish have different sensitivities to water temperature, salt and pH levels. Some fish will fight other fish and cause them both to die.
Everything great that was ever constructed began first with a blueprint. Shouldn't the same be true of your organization? The careful thought that goes into prioritizing, making measured and considered trade-offs is what allows leaders to recruit and build culture like a disciplined, financial investor instead of a child at a pet store.
Q9: Why was it important for you to write this book?
For more than two decades, I've seen so many entrepreneurs trip over their own feet. It's like they keep tying their shoelaces together, or tying them onto a chair leg or sometimes their shoes fall off. At the most basic level, I couldn't take it anymore. I had to write a book about tying your shoes correctly. So, this is what I have done for leaders. To help them create a compelling people strategy to achieve the most important things necessary for success in business: a common purpose, shared values and clear objectives.
As I said before, recruiting is hard work. Some of the mistakes and pitfalls are completely avoidable. And, too many leaders and entrepreneurs get discouraged. They lose their way. I want them to know that you can achieve your mission. You can live to fight another day. You can make recruiting and culture your strategic competitive advantage. And you can make leadership your legacy.
Q10: What do you hope people will take away from reading your book?
Recruiting is a leadership competency. And, like all competencies you can get better at it. All it takes is a little bit of right thinking – understanding the right conceptual models and a little bit of hard work – the intentional work of implementing a new methodology. I want to help good leaders and good companies achieve their mission. Having just a bit of understanding of these conceptual models and applying the right methodology can help them create exponentially more enterprise value while avoiding the pitfalls. Surrounding yourself with the right people also makes life more enjoyable. You will have less management problems, you will enjoy your work more. You will achieve your mission.
Q11: Is there anything else people should know before they pick up your book?
World change starts with educated children. Profits from this book are going to Room to Read to help break down the barriers to literacy, education and gender equality for the one out of seven people on the planet that cannot read, for the two-thirds of that number who are female, for the more than 250 million children around the world who will never have access to a book or education unless we do something about it.
Other Information
Dave will be at the Barnes & Noble at Union Square, New York City for a book signing on March 12, 2018 at 6:30 p.m.
Photo Credit: https://davecarvajal.com/