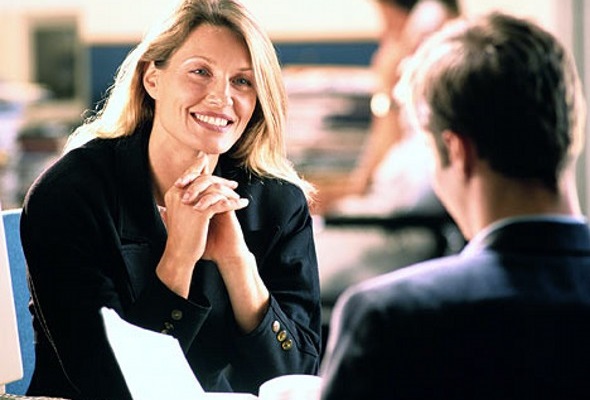 When you're trying to land a job, the interview process is your chance to shine so you need to make the most of it. Aside from showing up on time and dressing the part, you have to be prepared to answer any question that comes your way and even ask a few of your own. What you say and how you interact with the interviewer can make or break your chances of getting hired. If you want to make the best impression possible, make sure you avoid saying these six things at your next interview.
Top 5 Ways to Sabotage Your Job Search
1. "I don't know."
When an interviewer poses a question, saying "I don't know" or "I'm not sure" tells them that you may not be the best at thinking on your feet and that you haven't taken the time to research whatever it is they're asking about. This is especially embarrassing if they're asking for more detail about something you've included on your resume or what your long-term career goals are. Doing some background research on the company and practice explaining your resume before you head to the interview makes it easier to handle curve-balls.
2. "What does the job involve?"
If you're going for an interview, the company is going to assume that you already know something about what the job requires. Asking an interviewer to explain the position for you comes across as lazy and it may lead them to question whether you're actually qualified. Just skimming the job posting isn't enough; you need to be able to show the interviewer that you understand the finer details of what the job entails.
3. "My last job was terrible."
Telling a potential employer what a jerk your last boss was or how unfair the company's policies were or what idiots your former coworkers are isn't going to do you any favors. While you don't have to falsely sing your previous employer's praises, you should avoid making any overtly disparaging remarks. Even if your tenure with the company didn't end on a high note, you should still speak positively about what you were able to take away from the job.
Interview Tips to Land Your Dream Job
4. "How much does it pay?"
Bringing up the subject of your salary while you're still at the interview stage is off-putting to potential employers, because it makes it seem like that's all you're focused on. Unless the person who's interviewing you mentions it, you're better off waiting until the next stage of the hiring process to bring it up. If you're asked what kind of salary you expect, you should tactfully discuss your expectations but keep in mind that it'll probably take some negotiating to nail a specific number down.
5. "I just got married/got divorced/had a baby."
While it's okay to mention that you have a family, you want to avoid getting too personal with your interviewer. Rambling on and on about how your kid scored the winning run at their softball game or how your wife wants to go on an expensive vacation drives the focus away from where it needs to be, which is on the job itself and why you're the best person to do it. Keep your answers to personal questions simple and straightforward to make sure the interview stays on track.
6. "I don't have any questions."
At the end of the interview, the person you're speaking with is inevitably going to ask if you have any questions. The very worst thing you can say in this situation is no. Making a point to ask a few questions about the company or the job itself shows the interviewer that you're genuinely interested in the position and that you've taken the time to do your homework.
If you end up drawing a blank, you could always ask the interviewer their opinion on what makes their employer great to work for or what the company culture is like in general. This way, you're not at a loss for words and you get some insight into whether the position would be a good fit on a personal level.
Top 5 Questions to Ask During a Job Interview
The more prepared you are going in, the better your chances of acing your next interview. Knowing what you should and shouldn't say can go a long way towards helping you get your foot in the door.
Photo Credit: flickr