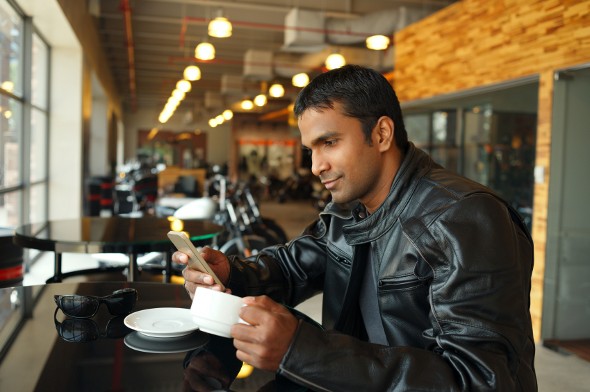 Social media has become an integral part of our lives. Many of us can't make it through a single day without posting a funny picture on Instagram or sharing a video on Snapchat. If you're hunting for a new job, it's important to keep in mind that your activity on social media can hurt your chances of getting hired. After all, employers use Facebook and Twitter to weed out candidates.
Find out now: How much should I save for retirement?
Used in the right way, however, social media can actually tilt the odds in your favor. Here are six ways you can use your social accounts to land your next gig.
1. Keep Up With Companies You'd Like to Work For
When you're preparing for an interview, it's a good idea to do your research so you're ready to answer whatever questions are thrown at you. Before you reach that point, though, why not go ahead and start following the companies you're interested in on social media? That way, you get a sense of what projects they're working on.
While you're at it, you might want to consider following company competitors as well. Once you're called in for an interview, you'll be able to impress employers with examples of recent events they've hosted and products they've launched. And you'll blow them away by understanding how their business compares to others in the industry.
If you're far from the interviewing stage, many companies and recruiters post jobs on LinkedIn and Twitter. So who knows? Your next opportunity could be nestled between a tweet from your best friend and Queen Elizabeth II.
2. Find Industry Leaders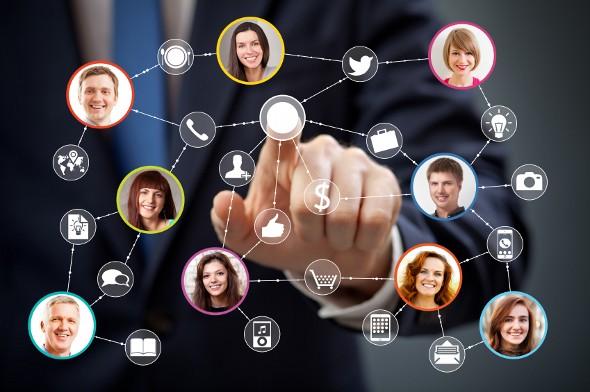 Social media makes it easy to find successful people who work in the field you'd like to enter. In fact, it's possible to use LinkedIn or Twitter to make a list of folks who have the job you want.
Sometimes it's difficult to figure out what steps you need to take to climb the ladder. The LinkedIn profiles of top executives and influencers can show you which internships and experiences shaped their careers. With this information, you can chart your own path.
Related Article: Social Media and Employment
3. Join Groups and Network
Whether you dream of being an accountant or an actress, you're likely going to have to do some networking. As the saying goes, it's not what you know but who you know (and more importantly who knows you).
Perhaps you live in an area where meetups happen once a year or your next alumni event is months away. No worries. You can join professional groups on Facebook or LinkedIn and connect with their members online.
From there, you can meet some of those people in person for coffee or lunch. Someone might know a recruiter or a friend who's hiring. At the very least, you can treat the meeting as an informational interview and get insight into what it's like to work in their industry.
4. Look Out for Career Advice
If you went to college but never set foot inside your campus career center, it's not too late to take advantage of their services. Many career centers tweet out tips on a regular basis.
There's no need to pay for a career coach when there's plenty of free advice from experts on Twitter, LinkedIn and Facebook.
5. Develop Your Personal Brand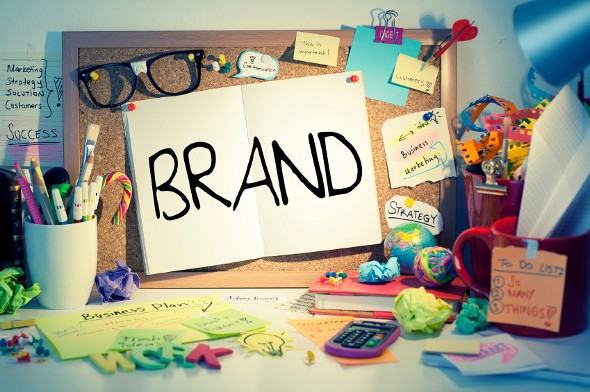 Social media is a powerful tool that you can use to market yourself. With so many people applying for the same positions, your Twitter, Instagram or Pinterest accounts can help you stand out from the crowd.
Say you're desperate to get a job as a photographer and you love to cook. If you have a portfolio on a website, you could post your images of mouth-watering meals. You can showcase your talent and peg yourself as an expert on all things food and photography.
Once you make a name for yourself, sooner or later an opportunity could fall into your lap.
6. Post About Industry-Related Events or Chats
As you focus on branding, you'll want to do whatever you can to show that you're passionate about the field you desire to become a part of. To return to our photography example, you could attend conferences for professional photographers. Also, Twitter chats take place all the time, so you could join in on them without leaving home.
By live tweeting or actively engaging in chats, you could catch the eye of your followers and put yourself on the fast track to employment and hopefully a 401(k) plan.
Check out our 401(k) calculator.
The Bottom Line
You're already on social media everyday. If you haven't made much progress in your job search, it could be in your best interest to use your presence on the web to gain some traction.
Photo credit: ©iStock.com/DragonImages, ©iStock.com/Erik Khalitov, ©iStock.com/Oko_SwanOmurphy